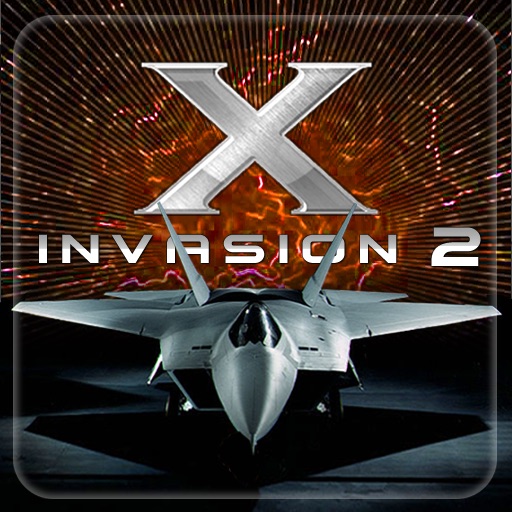 iPhone App
$2.99
Rating:
:: OKAY
While probably not as graphically exciting as perhaps some other flight simulators like F.A.S.T, X Invasion 2 is a respectable punt at providing the simulated flying experience you might be looking for.
Developer:
Viderea
Price: $2.99
Version Reviewed: 1.0
Reviewed on: iPhone 3GS
Gameplay [rating:3/5]
Controls [rating:3.5/5]
Graphics and Sound [rating:3.5/5]
Re-use / Replay Value [rating:3/5]
Overall Rating:
Personally, I've never been a fan of flight simulators ... But X Invasion 2 is a little more than your bog-standard flight simulator. As part of the arcade-style flight combat genre and serving as the sequel to X Invasion, the game centers around the city of San Francisco. As you join the game you're informed that hostile aliens and UFOs have invaded the entire the city. You are the city's only hope.
As with most flight simulators, the game initially plays out in two modes. Campaign and Arcade, with a third, Tour thrown in for giggles. In arcade mode, you're thrown up into the skies with one sole mission objective; destroy as many UFOs as humanly possible. The aim of this mode is to gain the highest score in the shortest amount of time possible. Campaign mode on the other hand is quite a bit different. In this mode you take the role of the planes pilot as you fly through 16 unique missions aimed at getting you from rookie to professional. These missions will include performing a number of air-borne flight tasks, including: bombing runs, helping support cargo drops, follow the leader and ariel roller-coaster. The real test comes when you and left to face the alien mothership .. and once you do, your training is complete. Tour mode however steps out of the 'gaming' box to take you on a virtual tour of the San Fransisco bay area. Find something of interest, simply take a photo and share it with friends.
To my surprise, the tilt controlled flying was fairly easy. Usually, with accelerometer based controls, I tend to hit some sort of snag ... but in my experience and short time playing the game, X Invasion 2 controls are fairly accurate. In the top left hand corner is your radar navigation system. This depicts your current virtual location on the game map, as well as your enemies. In the bottom right of the screen you'll see your altitude meter. This measures the height at which you are flying, and increases as you tilt your device further up or down. Getting close enough to one of your enemies will cause your arms system to lock onto that target. This is signified by a yellow diamond encapsulating your target. Once you're happy you've got your target in your sights just tap the missile button located on the left of the screen.
Graphically, X Invasion 2 looks pretty much the same as we've seen from other flight simulators. While the game does claim to use photo-realistic environments, obviously moving closer to the landscape will reveal that these are 'bitty' and 'pixelated' 2D environments, with only the points of interest like, for example, airports being rendered in further, clearer detail. While this didn't seem to detract from the gameplay itself, considering the game is focused around this underlying landscape, I do think a little more time could have been well spent on making this landscape feel more realistic.
That said, moving back to positives, the graphical explosions seen both when destroying enemies and crashing are extremely realistic. The sounds are a little off in my honest opinion, but nothing an update couldn't sort I'm sure.
Overall, X Invasion 2 is a fun flight simulator with a quick and entertaining sideline gameplay. While its probably not as graphically exciting as perhaps some other flight simulators like F.A.S.T, its still a respectable punt at providing the simulated flying experience you might be looking for.
[gallery]