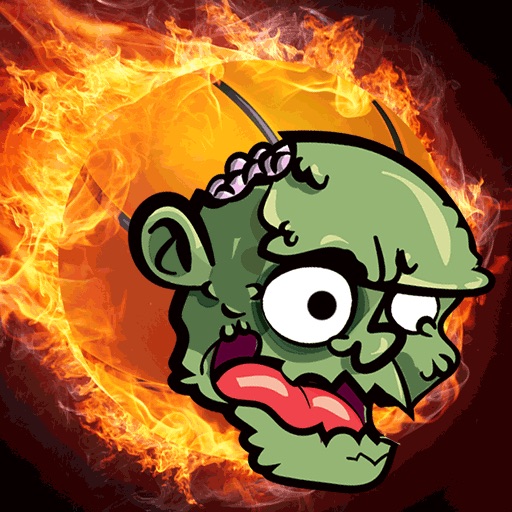 iPhone App
FREE!
Rating:
:: SIMPLE PLEASURE
Zombie Toss Basketball offers simple yet compelling paper toss style fun.
Developer:
PrestoArts
Price: FREE (with $0.99 in-app purchase unlock)
Version Reviewed: 1.0.2
Device Reviewed On: iPhone 4
Graphics / Sound
Rating:
Game Controls
Rating:
Gameplay
Rating:
Replay Value
Rating:
Overall Rating:
Taking out the disgruntled birds and shiny gems that dominate the App Store, there lies two other major concepts: paper toss games and zombies. So what did developers PrestoArts decide to do? Combine the two of course! Which is exactly how we come to Zombie Toss Basketball, a game that provides thrills aplenty as players find themselves flinging zombies around as if they were simply pieces of paper.
Each of these zombies is on fire as well, offering some great and presumably accurate ragdoll physics. Players just have to drag and release the zombies in order to fling them towards the basketball hoop. It's not quite as simplistic as that, though, with various other hoops and even an air cannon being unlocked through achieving numerous hoops in a row. New zombies are also unlocked through gaining bigger high scores. These zombies each have their own distinctive appearance and background story with different weights and heights affecting the trajectory of every shot.
It's a simple game, but the gradual unlocking of new content is an inspired touch to encourage players to keep playing. It gives the illusion of something new happening at regular intervals making everything fresh and entertaining. For those not wanting to gradually unlock things the longer they play, there's also the addition of the Unlimited Mode (within the $0.99 in-app purchase rather than the free version) which offers everything up immediately. Unlimited Mode also offers the ability to dunk.
There's no great depth to Zombie Toss Basketball but then again there doesn't need to be. It's Paper Toss for zombie fans which is all that's needed. Beating each other's high scores for most shots as well as conventional scores via Game Center ensures that there's always a reason to dip into Zombie Toss Basketball for 5-10 minutes here or there.