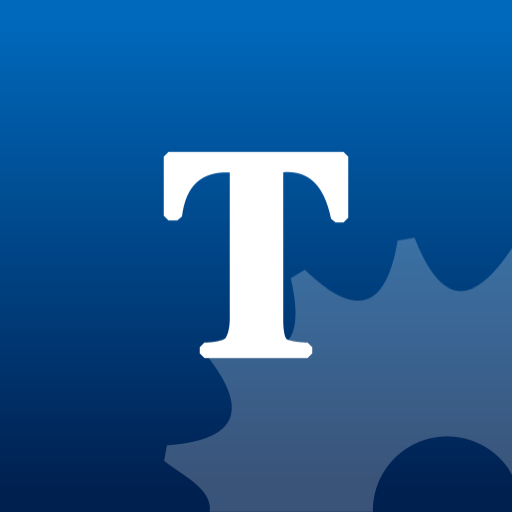 iPhone App
$4.99
Rating:
:: RECOMMENDED
TextGuru is a full fledged text editor for the iPhone. It let's you organize files in nested folders, offers cut, copy and paste, can share files via wifi, and can import files via FTP and the Internet. It also serves as a viewer of common file formats su
Developer:
Brancipator Software
Price: $4.99
Version Reviewed: 1.5
iPhone Integration [rating:4]
User Interface [rating:4]
Re-use / Replay Value [rating:4]
Overall Rating:
TextGuru is a full fledged text editor for the iPhone. You can create and organize files in nested folders, cut, copy and paste text fragments, share files via wifi, and also import files via FTP and the Internet. It also lets you view common file formats such as PDF, MS Office and JPEG.
While the iPhone has built-in viewers for file formats such as PDF and JPEG, other utilities, such as AirSharing, can view additional formats, such as those of Microsoft Office. TextGuru can also view these files. And like AirSharing, TextGuru allows you to connect to the iPhone via wifi and copy files to a PC or Mac, or, through a separate but free download, a program called FileServer, to browse a given folder on your computer and copy files to the iPhone.
While it's true that AirSharing doesn't require a separate program to run on your computer, as you can just map a drive to its share and copy files both ways, TextGuru, while not quite as user friendly, does give you more options. For instance, you can navigate to a web site from within the app and download files directly into TextGuru, or even connect to an FTP server and upload and download files.
Additionally, TextGuru can share files to several web sites, such as PasteGuru and Pastie.org. It can also send files via e-mail, and you can create new files directly from Pastie.org. This "paste" integration speaks to the full cut, copy, and paste support in the app. Although it can be a bit tricky to trigger, you can select text, cut or copy it, and then paste within the app.
As a text editor, TextGuru is similarly robust. Although it can't edit MS Office documents, it can edit text files. Typing and movement is pretty standard for an iPhone app, although a toolbar active while editing allows you to move to the top or bottom of the file, get statistics such as word count, and perform the cut, copy, and paste operations.
Outside of editing you can also perform full text search and replace, or view the file in a web preview. Although TextGuru doesn't provide any shortcuts to inputting HTML tags, it can display them, which means you can also do light editing of web documents within the app.
As mentioned previously, you can create files in nested folders. This allows you to create as elaborate an organizational structure as you wish. TextGuru also provides tools to cut, copy and paste files from folder to folder, or rename or delete them altogether.
Unfortunately, TextGuru's huge feature set isn't without problems, and its finicky text selection for copy and paste isn't the end of it. The FileServer program mentioned earlier is prone to crash, at least under Windows Vista, and wifi sharing in general is unreliable.
Additionally, sometimes the user interface doesn't give solid feedback, and it's unclear whether a tap has actually performed an action or not. Lastly, the app's inability to preserve the very folder structure that it allows you to create when you share files or upload them via FTP undermines it and prevents you from using it as a means of not only editing and viewing files, but also backing them up to your computer in their native format.
TextGuru is a great utility that should be on the iPhone of anyone who needs more than simple note taking or document viewing. It has steadily grown in usefulness since its release, and its sheer versatility means that just about anyone can find some use for it, or some way to make use of its sharing features. While it has its share of problem, it's a necessary app simply because you can never know when you might find a need for one of its features.