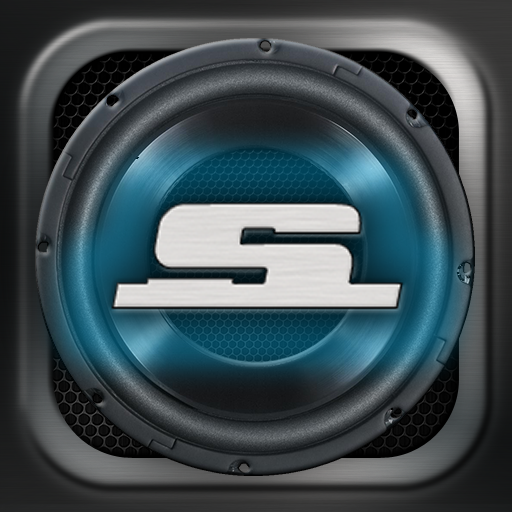 iPad App
$1.99
Rating:
:: RETRO RADIO
Stereolizer is a vintage radio that lets users record their favorite radio stations, songs and personal audio messages.
Developer:
LesMobilizers
Price: $1.99
Version Reviewed: 1.0
Device Reviewed On: iPad 2
iPad Integration
Rating:
User Interface
Rating:
Re-use Value
Rating:
Overall Rating:
Stereolizer
turns the iPad into a vintage '80s stereo. With
Stereolizer
, users are able to tune into over 10,000 radio stations from around the world and record their favorite tracks and shows. Three presets allow users to store up to 30 stations on their iPad, which makes it easy for users to listen to their favorite music genre.
Upon opening Stereolizer, tapping on Settings brings up a long list of radio stations. The list can be sorted by country to help users locate relevant stations quickly. Once a station is selected, it is added to the user's presets. Each preset is able to store 10 stations.
The interface is visually appealing and makes Stereolizer stand out from other radio and music-based apps. I really enjoyed how the developers made the electronic radio look just like a vintage model. Tapping on the tuner button provides users with an authentic static sound as they browse through their favorite stations, or users can simply touch on the desired station to auto-tune.
The incorporation of other buttons makes Stereolizer a solid radio app. The volume spins around effortlessly so users can adjust the sound, and the tape deck buttons let music lovers record and listen to their very own mix tape tracks— without worrying about the radio "eating" the tape. Also, the addition of Facebook and Twitter buttons on the interface adds a modern appeal to the app. With these social media options, users can share their radio stations with friends.
The source button lets users toggle between the tuner and tape deck. When users switch to the tape deck, they are able to record shows, music and personal audio messages. Users can also rewind, play, fast-forward and stop the mix tape at any time.
After users are finished recording, they can then change the recording titles with their iPad keyboard to make it easy to find songs or shows later. The recordings are managed by touching the eject button.
The music quality varies depending on the station. Stereolizer provides users with a wide variety of music, but there are a couple of flaws worth mentioning. Users can't add a station manually and are forced to listen to the stations provided by the app. The ability to add a station manually would make Stereolizer more appealing to those who have a difficult time finding a station that suits their tastes. Also, the bass and treble levels are only for looks and do not serve any functional purpose.
If users can't appreciate this unique app, then they're probably too young. Stereolizer does an exceptional job taking users for a trip down memory lane. The app contains unique features and an appealing interface that makes it both fun and useful. For those who have wished for the return of the mix tape, check out Stereolizer today.