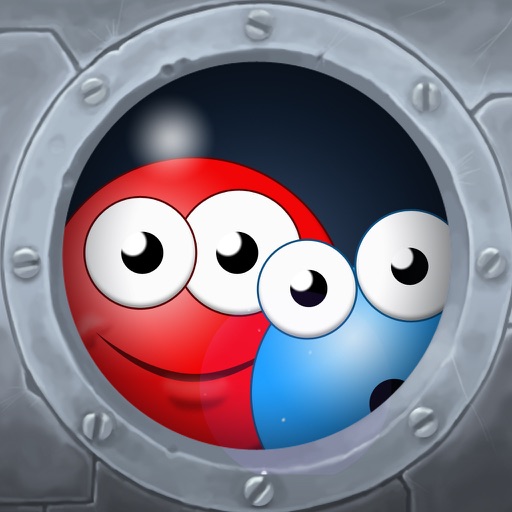 + Universal App
FREE!
Rating:
:: WORTH A BLOB
SolaRola is a puzzle platformer reminiscent of 90s B-type classics.
Developer:
Square Enix Ltd
Price: $0.99
Version: 1.0
App Reviewed on: iPhone 4
Graphics / Sound
Rating:
User Interface
Rating:
Gameplay
Rating:
Re-use / Replay Value
Rating:
Overall Rating:
While
Sonic
and
Mario
dominated the 90s platforming scene, there were other mascots hoping to gain iconic status through their own platformers. Games like
Zool
,
Bubsy
, and
James Pond
were rougher than their more recognizable peers, and somewhat more eccentric, but you could appreciate them for trying to be a little different. Despite the big name behind it, Square Enix's
SolaRola
reminds me of these B-type platformers, and that is meant overall as a compliment.
That similar eccentricity comes through in the variety of puzzles in this physics platformer. In SolaRola I guide my floaty red blob through 60 levels that stretch the physics of the game's engine as far as it will go. There are conveyor belts, pulleys, switches, lifts, springs, rafts, and all manner of devices to negotiate. With all these different devices, working in different ways in different levels, you're rarely doing the same thing as you were in the previous level, and that's impressive for what is quite a long game for 99 cents. The level of challenge is well pitched, the controls are simple and smooth with directional pushes and a jump button, and each level lasts a minute or so, keeping the rhythm at a steady pace.
However, as with those 90s B-games, the eccentricity is balanced by some rough edges. Some of these are trivial, like the annoyingly squeaky noise the blob makes with each jump, or the background story that isn't as funny as it thinks it is. There are more significant problems too, such as the erratic checkpointing which is sometimes too punishing in the longer levels, and the occasionally jerky physics that result in some bizarre unintended shortcuts. Neither of these will hinder enjoyment too greatly, but they do take the shine off an otherwise interesting platformer.
I would say it's unusual to see Square Enix develop and release this kind of game, but we're going to see quite a few games like SolaRola in the next few months, in terms of their diversion from the norm for the J-RPG specialist. SolaRola is a decent little addition to the company's immense portfolio, even if it's a platformer that's more B-status than AAA - not that that's a bad thing.