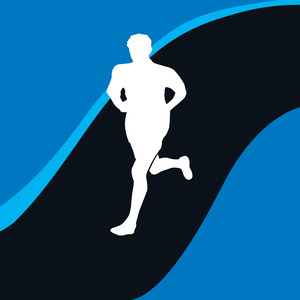 iPhone & Apple Watch App
$3.99
Rating:
:: COOL RUNNINGS
Keep track of your runs, cycles, and more with this feature-rich exercise app.
Developer:
Runtastic
Price: $4.99
Version Reviewed: 5.0.1
Device Reviewed On: iPhone 5
iPhone Integration
Rating:
User Interface
Rating:
Re-use Value
Rating:
Overall Rating:
It's probably safe to say that Runtastic PRO is the Swiss Army Knife of running apps. It goes one better too, by being more than just for running - covering all manners of different movements from cycling to skiing. As a general one stop shop kind of app, Runtastic PRO has it covered.
Runtastic PRO is immediately pretty quick to set up. A clearly laid out screen is there, ready for the beginning of a run or cycle. It's easily adjusted too, with holding a finger to a number opening up a choice of values. Duration, pace, speed, distance, average pace and speed, as well as elevation and maximum speed can all be given focus here. Heart rate can also be tracked with the relevant equipment to hook up to the app. A map or music player can complete the selection.
That's all fairly typical (and particularly well laid out) for such an app, but
Runtastic PRO
goes that bit further. Little things like being able to activate a Powersong just when one needs some extra motivation, or view color changes that indicate something is changing on the route, enhance the package.
It's possible to select a route to follow with plenty of routes already added by other users. It's immensely useful for both inspiration and an element of competition, with it possible to add one's own routes if they so wish. A Story Running mode further adds to the variety, with inspiration available in abundance here.
Elsewhere, it's possible to sign up for training plans (for a price) as well as learn more about interval training, proving adaptable for many different levels of fitness. My favorite option of the bunch, however, is one that I've seen a few friends embrace in recent weeks: the Live Tracking. It's possible to share one's route with friends on Facebook, and every time that someone likes the status, a cheer is emitted from the app as further encouragement. It's a fun move and quite satisfying.
It's a shame that Runtastic PRO is entirely focused on outdoor activity rather than indoors, but other than that it's a handy tool for the avid exerciser.