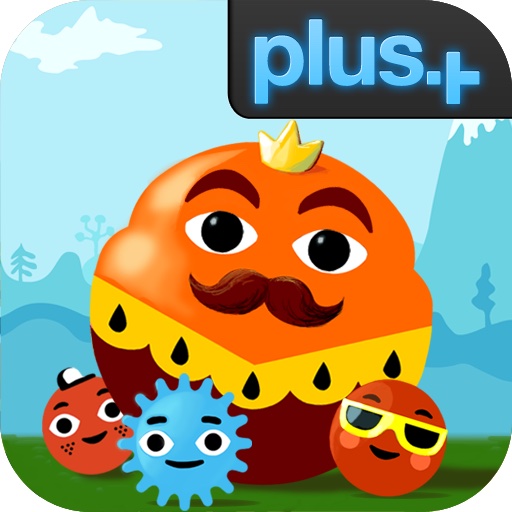 iPhone App
$0.99
Rating:
:: HIGHLY RECOMMENDED
One of the most hotly anticipated games for the iPhone, and likely the last big release of the year is finally here. Rolando the rolling ball platform game has finally hit the App Store virtual shelves. It's about time.
Developer:
ngmoco
Price: $9.99
Version Reviewed: 1.0
Graphics / Sound [rating:5/5]
Game Controls [rating:4/5]
Re-use / Replay Value [rating:5/5]
Overall Rating:
It's here! It's here! The new ngmoco game is here! Apologies to The Jerk -- but it is finally here! One of the most hotly anticipated games on the iPhone platform is finally here.
Rolando, the rolling ball platformer has been released! Rolando is part puzzle game, part Lemmings type goal game, and part physics interaction game. The game has been compared repeatedly to the PSP game LocoRoco, by me even, and it does share some similarities such as the 2D rolling world and flat color graphics. Rolando though has it's own personality. Rolando is also more of a puzzle game where, to me, LocoRoco seems more an arcade game.
In this game you have pretty much the same goal in each level, the goals mainly focus around getting the Rolandos from various parts of the level past obstacles to the exit. But how you do it is different on each level as there are some very different obstacles on each level. This may require jumping, moving blocks, corralling other Rolandos, elevators, jumps, drawing bridges, and of course avoiding the Shadow Creatures, the bad guys.
The control system is fairly well explained in the first few levels and works generally well. You may initially have a little difficulty getting the Rolandos to move as you would want, I did. But a few levels in it will seem much more natural but still a little less than optimal.
The basic control aspects are you select the Rolandos to roll and then tilt the device to roll them in the direction you want them to move. There are other controls and special parts, jumping, pushing, moving gizmos, drawing bridges, etc. All are introduced when they appear and well explained.
The game is very engrossing as we've come to expect from games from ngmoco. Also included are those extra tweaks that make a game really good. Achievements -- a goal system -- something to work towards. Smooth animation, great visual style, and of course there's the depth of the game. Rolando features 36 levels of increasing difficulty. I've been through about 1/3 of them now and they have all been interesting and include enough variety to make them distinct in gameplay.
The one thing missing from Rolando is any sort of social/online aspect. It's one of the iPhone's greatest assets -- would love to see it exploited more in games.
[youtube UWijtpiA32Y]
If you like platform games, then Rolando is an easy recommendation. It's engrossing, large, well made, and just plain fun. While the price of $9.99 is a little higher than most games released to the App Store these days, it's a very large game that obviously has seen lots of attention and fine tuning.