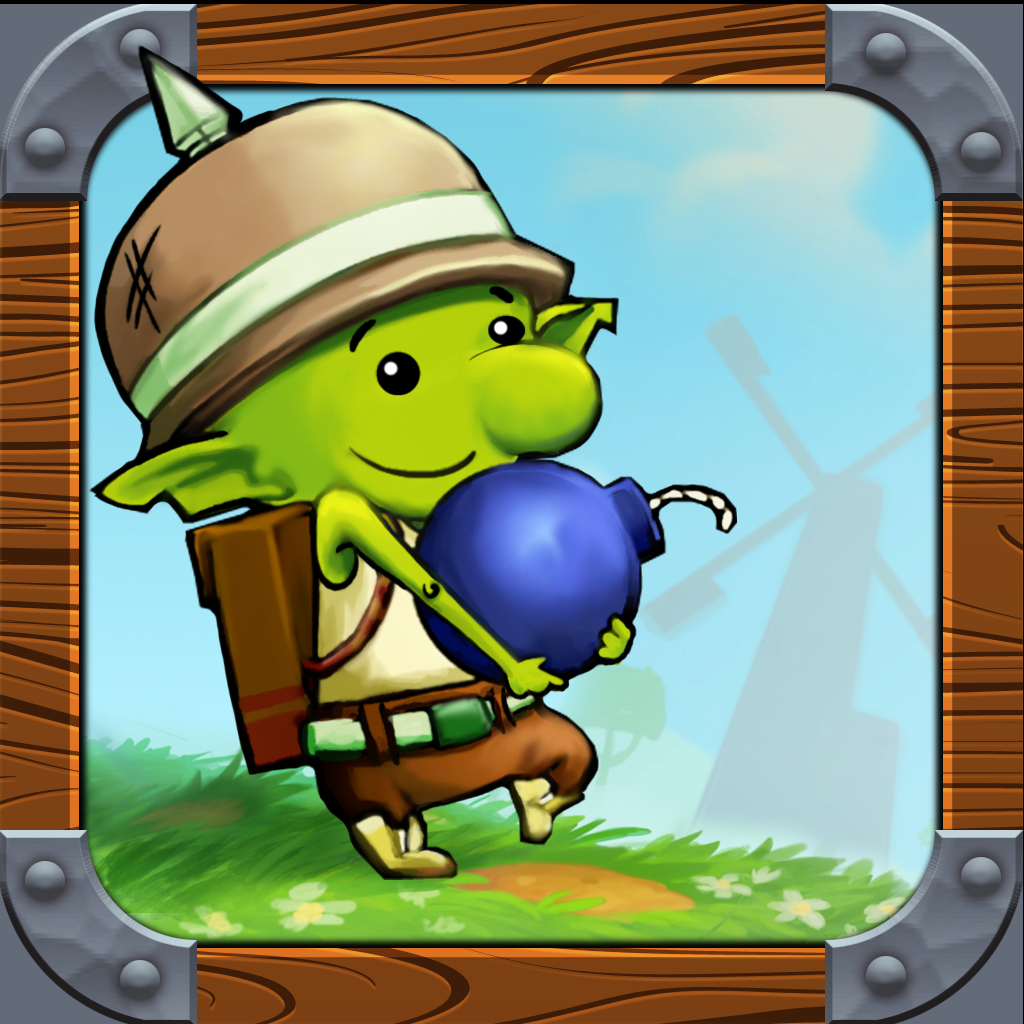 iPad App
$4.99
Rating:
:: ONWARD
A challenging modular game where players must build the ultimate battleship to take out dangerous enemies.
Developer:
Engient
Price: $1.99
Version: 1.0
App Reviewed on: iPad 2
Graphics / Sound
Rating:
Game Controls
Rating:
Gameplay
Rating:
Re-use / Replay Value
Rating:
Overall Rating:
Modular building games have captured the attention of gamers lately ever since
Bad Piggies'
success. Players enjoy the concept of building and seeing results, so it's only to be expected that more games will fill up the App Store. The latest one that everyone is buzzing about is
Rigonauts HD
. It's a PC port originally released on Steam, and it's finally found its way to to iOS.
The basic concept is that gamers build a battleship with weapons and contraptions known as Bits and Bobs. These pieces can by rotated and assembled in endless ways. As players experiment by dragging and dropping newly unlocked pieces to guide the crew of goblin-like Hobs to battle, it's essential to focus on taking down the enemy in each level. Players can tap to see the enemy and the other battleship, which gives them the opportunity to find weak points to take the enemy out as efficiently as possible. The other key to winning is using different materials because each one has a weakness to different types of guns.
While examining the other battleship, players can tap on specific parts of the enemy's battleship to select target points if desired. When the battleship is equipped and gamers are satisfied with their build, they can send it off to battle. The game features AI that automatically fires and positions the vehicle. The enemy will fire back and isn't always easy to defeat.
Gamers will learn from their mistakes as they experiment with building the battleship through trial and error. This makes the game quite engaging and fun. Each level has a star rating system, which gives
Rigonauts
a high replay value. More weapons and materials are unlocked as gamers progress, and the enemies continue to get harder. There are currently over 30 levels of old-fashioned battle fun, but the endless strategic possibilities means that it has many hours of gameplay.
Rigonauts isn't without a couple of faults though. The first is that there isn't any Game Center integration. The second is that the game crashes a lot. I had to use my husband's iPad 2 to play the game because it was virtually non-functional on my iPad mini. It still crashed a few times, but not quite as often. Hopefully an update fixes this issue soon.
All in all, Rigonauts HD is an impressive modular game that captures gamers' imaginations. All the thinking, creating and building that goes into playing it makes the game well worth exploring. Check it out today and get to building the most extreme battleship ever.