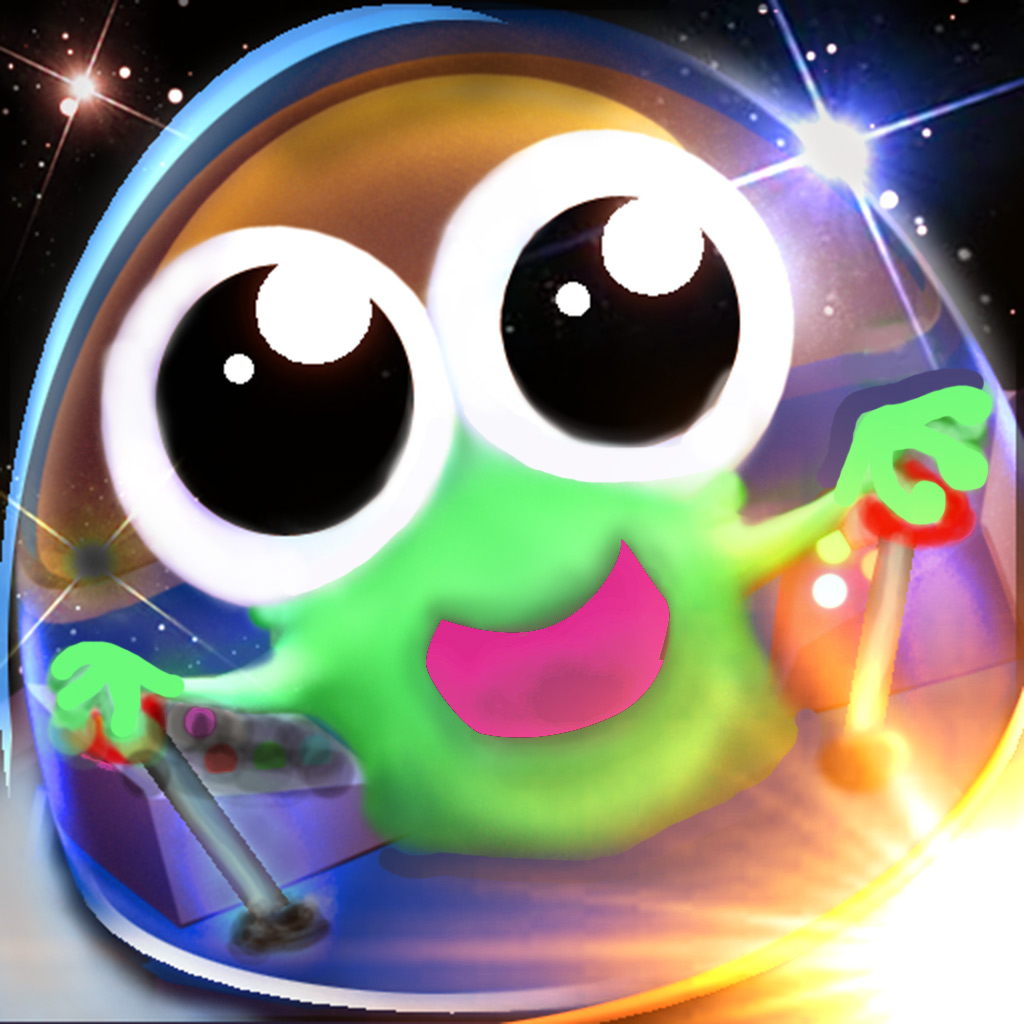 + Universal App
$1.99
Rating:
:: NOT ENOUGH BLAST
Max Blaster might keep the kids happy for a while with its florescent visuals and faux-3D graphics, but in reality this just feels like a rehash of most other available space shooters.
Developer:
Paul Jewell
Price: FREE
Version Reviewed: 1.0
Device Reviewed On: iPad Mini (Retina)
Graphics / Sound
Rating:
User Interface
Rating:
Playtime
Rating:
Re-use / Replay Value
Rating:
Overall Rating:
Max Blaster is a side-scrolling space shooter with a kid-friendly art style. Featuring cartoonish graphics, the game challenges players to return water to their home planet that was originally stolen by the evil Alien King. Smashing their way through oncoming objects as they attempt to reach each level's boss, players will embark on a mission to traverse the galaxy to bring home what is rightfully their own.
Mirroring other similar titles in its genre,
Max Blaster
works on a four-directional control system. To the left of the screen one will find controls for moving their ship in either an upwards, downwards or back-and-forth direction. To the right of the screen is another four-directional control pad that ultimately controls when and where one wishes to fire their weapon. Towards the top of the display players will also find a bunch of other information relevant to playing. For example, the top right corner displays the current weapon the player has equipped, and next to this is their total earned for that level so far. The two bars to the located left show both the amount of level the player still has to complete, and how far away they are from receiving a Super Streak.
Carefully navigating their alien-piloted craft through space, players will aim to fire on incoming objects with
Star Wars
-like laser jets - obliterating them and clearing a path to complete each subsequent level. Although the graphics contained in
Max Blaster
are of a simple standard, I recognize that they are probably suited to their target audience. The use of dynamic glow lighting when firing weapons was a nice touch, but sadly the game does appear to fall down a little on its sound effects, which - purposely or not - definitely could do with some more work. That said,
Max Blaster
's main soundtrack was super-neat and, although repetitive, certainly helped to recoup some of my dismay with other in-game elements.
Overall, Max Blaster isn't half bad. For an indie offering it's sure to provide a short burst of retro arcade nostalgia. However, for the serious arcade gamer looking for a space shooter that is overall more engaging, it's probably best to look elsewhere.