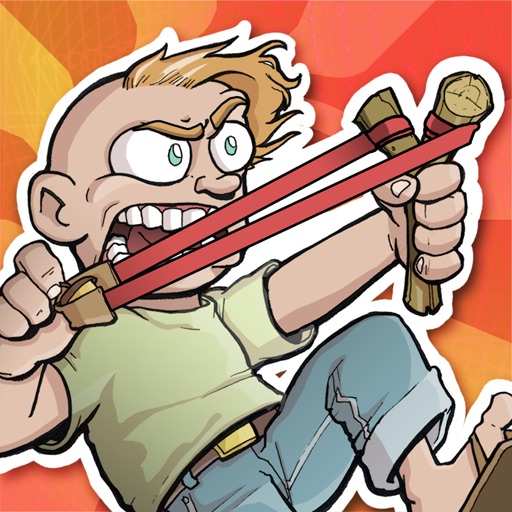 iPhone App
$0.99
Rating:
:: OK
Forest Frenzy is frivolous nonsense that with a hint of polish could be something rather addictive.
Developer:
Arctic Empire
Price: FREE for a limited time (usually $0.99)
Version Reviewed: 1.1
Device Reviewed On: iPhone 4
Graphics / Sound
Rating:
Game Controls
Rating:
Gameplay
Rating:
Replay Value
Rating:
Overall Rating:
Forest Frenzy is a simple game - you have a catapult and you have to shoot your foes in a series of waves. To do this, you drag your finger back on the screen and release. It works quite well at first but it's not long before you realise that it could and should be a bit more accurate. It is possible to get the hang of things after a time but it would have been great if there'd been a tracking line, at least for early waves until you've mastered the slightly off kilter aiming.
Wave after wave of enemies come at you - some only require one hit of an acorn while others need repeated blows. It's fun but it does get repetitive after a time. As the waves continue, the only real difference stems from the number of enemies coming at you and how many hits they require to defeat them. A bit more structure would have been gladly welcomed here, maybe even an extension of the basic storyline (you're protecting a forest from robots and evil lumberjacks) or just something that feels more substantial than high score gaining.
There are some basic power ups to acquire as well as an earthquake move that wipes out all the enemies on screen but I had a yearning for a souped up catapult in later stages.
The potential is certainly there with Forest Frenzy. It's cute to look at and the music is charming. Plus it's bound to appeal to children thanks to its simple control method. At the moment, it's free which makes it all the more attractive a proposition. Game Center support hopefully means the addition of achievements soon which will certainly boost longevity. For now though, it's just a mindless distraction for five minutes, nothing more. There's just not enough depth yet to propel it above average.