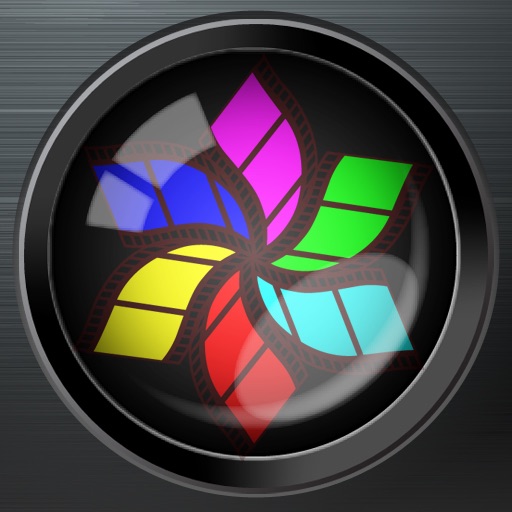 iPhone App
$1.99
Rating:
:: RENDERING...RENDERING...
Cinema FX for Video allows its users to edit their iPhone video(s) by applying a number of different style/color effects to them, allowing users to drastically alter the look of their videos.
Developer:
Nexvio, Inc.
Price: $1.99
Version Reviewed: 1.0
iPhone Integration
Rating:
User Interface
Rating:
Re-use / Replay Value
Rating:
Overall Rating:
Coming off the success of their video-editing app, ReelDirector, for the iPhone, Nexvio, Inc. released a supplement video-editing app which allows its users to edit video (stored in their library/camera roll or just-taken) by applying a number of different style/color effects to it, allowing users to drastically alter the look of their videos. CinemaFX features the following:
Stack up to 3 effects together
Effects preview and side by side comparison with original video
Adjustable settings for selected effects to create your own style
Multiple export resolutions: up to 640x480 on iPhone 3GS and 720P on iPhone 4
Record videos within app or import from iPhone photo albums
Share your videos: upload to YouTube directly or email to friends and family
CinemaFX's interface is pretty straightforward and easy-to-use. The main menu interface consists of your video library and the option to take a video or select one from your Camera Roll. The app's introductory menu contains tabs for their FX store, where you can purchase additional effects packages (see below) and access a very short built-in help guide (as well as launch ReelDirector):
CinemaFX for Video comes with 29 standard effects spanning two categories: Essential and Cinematic. Essential contains 6 effects, e.g. Widescreen, Vignette, Negative, Black and White, etc. and three image controls: Brightness/Color, Vibrance/Saturation and Exposure. Cinematic contains 20 effects, such as Cinematic Color, Heat Vision, Charmed Glow and Dark Comic.
There are two additional categories containing an additional 24 effects: ToyCam and Vintage that can each be unlocked for .99 each. That said, users are basically paying .99 for each category.
Users can apply up to 3 effects to a video. Once an effect is chosen, the user is prompted to choose the movie size to render (Low 192x80, Medium 480x202, High 640x270 and Highest 1280x540). Once chosen, the app begins rendering the video. Rendering videos, regardless of size/quality, takes quite a long time (a 5 second video I recorded took 3:05 minutes to render), but if you consider what the app is doing during this process, the time constraints are quite expected. And if you're rendering video while engaging in espionage/stealth/hurried operations, rendering time is the least of your worries.
Once your video is complete and you've added all the effects you want, you can save the video to your Camera Roll, Email it, or upload it to YouTube.
I managed to take a boring, bland video of my office and turn it into a boring, interesting, fun video using CinemaFX (normal vid on left; CinemaFX vid on right).
While CinemaFX lacks the functionality of ReelDirector, it's still fun and can turn your plain, ordinary videos into eye-popping photographic pleasures.
Mood Swing
Time Machine