iPhone App - Designed for iPhone, compatible with iPad
Tap Tap Revenge will forever be remembered as the first true music game on the app store. Since the dawn of the App Store, Tap Tap Revenge and its subsequent sequels have defined music games on iOS devices. To put it into perspective: the previous iterations of Tap Tap (including Tap Tap Revenge Classic, Tap Tap Revenge 2.6, and Tap Tap Revenge 3) are three of the
top ten all-time paid downloads in the App Store
. Yikes.
Tap Tap Revenge 4 debuted about a month ago to record downloads, continuing the series' tradition of rampant popularity. Tap Tap Revenge 4 brings many changes to the table along with its tried-and-true formula. The game still revolves around tapping "notes" as they scroll towards you, but now there's also an Arcade Mode and up-to-date global leaderboards thanks to Game Center. You can also engage in online battles against other players. Given that Tap Tap claims 15 million players, you ought to be able to find someone to test your tapping skills against. The graphics are also much spiffier, though now the company recommends you play on a third- or fourth-generation device.
Of course, one of the foremost reasons people love rhythm games is the music itself. Tap Tap Revenge 4 includes plenty of paid tracks like its predecessors, but there's a decent library of over a hundred free songs as well. Additionally, Tapulous promises that a new free song will be released every week. The music trends toward the mainstream, but that doesn't make it bad. You'll find hits from artists like Linkin Park, My Chemical Romance, Rihanna, Owl City, and Avenged Sevenfold, just to name a few of the stars on Tapulous's lineup.
Tap Tap Revenge has a long and successful history on the App Store. This fourth iteration delivers more of the same, but in this case, "more of the same" should be more than enough to sate even the most rabid rhythm-lovers. For now, Tap Tap Revenge is free on the App Store. Grab it while it's hot!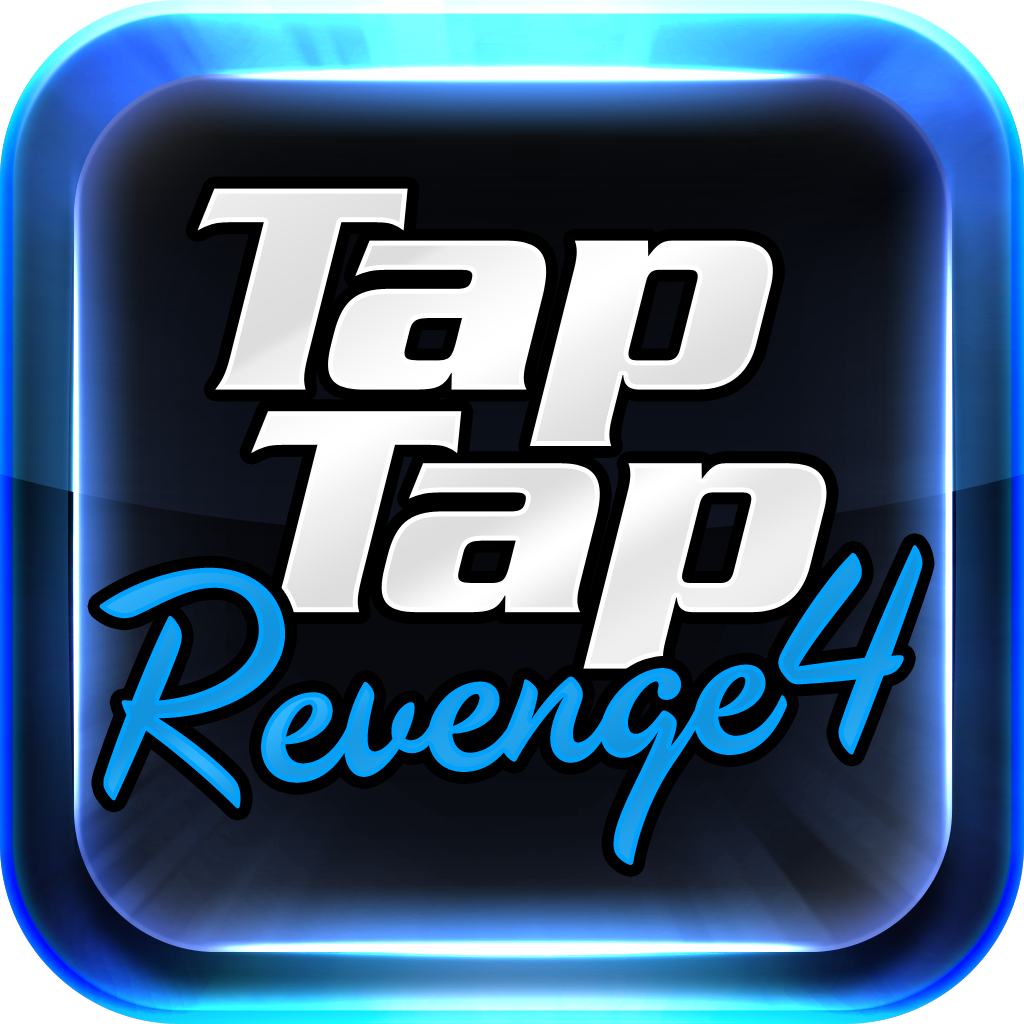 iPhone App - Designed for iPhone, compatible with iPad
Released: 2010-12-20
::
Category: Game
$2.99