+ Universal App - Designed for iPhone and iPad
Remember back in the day when a clunky alarm had to be set and placed on the bedside cabinet every night? All it did was tell the time and make an annoyingly loud noise at a set hour. The presence of the mobile phone and the likes of the iPad ensure that morning risers can use such a device instead of an alarm clock now but how about an app that includes so much more functionality than simply the time? Enter Smart Alarm Pro, an app from Swedish developers Grsoft Labs that sets out to offer numerous useful features for the morning.
Besides the ever useful clock side of things, which offers different colored LCD displays, 12 or 24 hour format and a vertical or horizontal mode, there are also 20 different alarm sounds to choose from or the ability to select a song or playlist for the alarm music. Vibrate functionality can be switched on or off and the alarm works even when the device is locked or switched to silent mode.
More intriguingly is the ability to view the weather for the day which shows the current weather as well as the predicted weather for the time that has been set on the alarm. The option to view a 7 day forecast is also available.
Positive quotes also feature prominently in order to motivate the user to feel more prepared and ready for the day and there's the ability to view RSS based news too. Imagery can also be added too for users who like to be wakened to the sight of sometthing in particular.
There's even a useful flashlight feature too for the poor users who have to wake up while it's still dark.
Smart Alarm Pro looks set to be the Swiss army knife of alarm clock apps and it's out now priced at $0.99.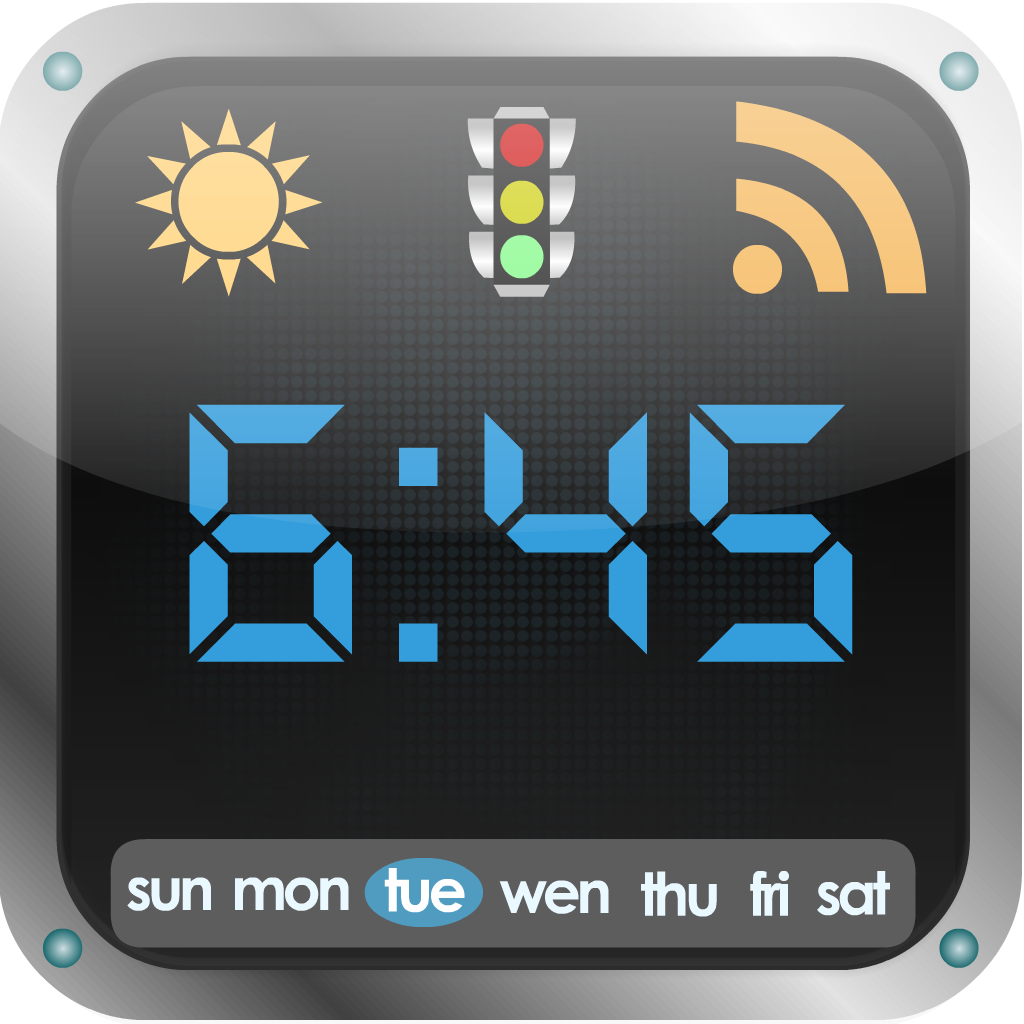 +
Universal App
- Designed for iPhone and iPad
Released: 2011-07-13
::
Category: Game
FREE!