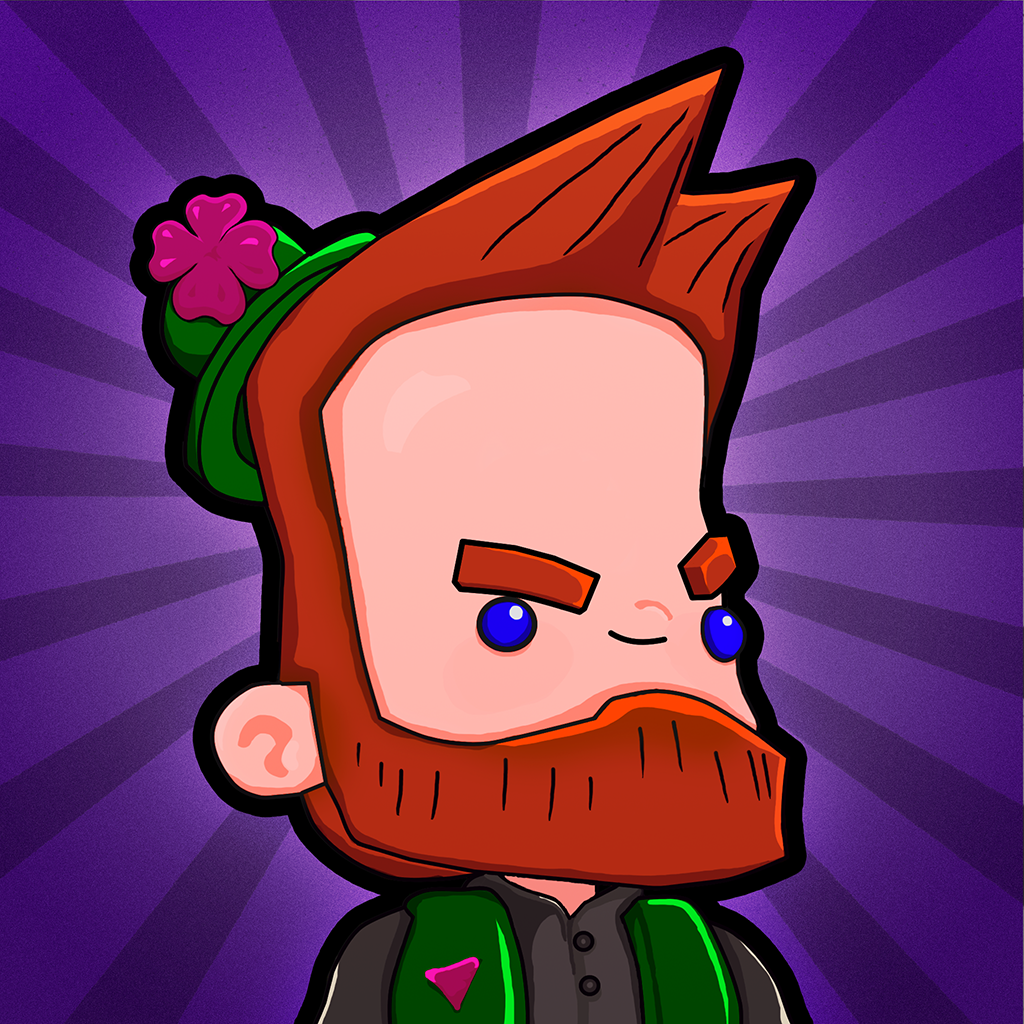 + Universal App
$0.99
Rating:
:: GO FOR THE GOLD!
A maddeningly addictive little game that requires more than the luck o' the Irish to steal the pot of gold back.
Developer:
The Odyssey Creative Labs
Price:$1.99
Version Reviewed: 1.0
Device Reviewed On: iPad3
Graphics/Sound
Rating:
Game Controls
Rating:
Gameplay
Rating:
Replay Value
Rating:
Overall Rating:
Clever and compelling, Tale Tapper: Paddy's Quest is quite the unexpected treasure. Paddy, the leprechaun whose pot of gold was stolen by The Fool, must sneak into the King's Castle and recover it without being caught by the guards. All must be accomplished without lifting a sword or a fist. Play requires stealth maneuvers, quick reflexes, and smart decision making.
The quest begins in the castle's cellar. To move Paddy, use a simple finger drag. Forward vision is limited (part of the challenge) but use two fingers to turn the perspective left or right to get a little better view. Tread carefully! Speed is not a friend. Guards lurk around corners of the castle, and if Paddy is caught in their sights (yellow circle), he's dead. Luckily, each level hides a coin that will allow for a save point - a place to restart if killed by a guard. Trust me, it's something players will need.
As Paddy travels the castle mazes, he will interact with characters that will help him on his journey. Look for the clues that will help with the tasks at hand, and help Paddy carry out his missions within a mission. Maneuvers to safely navigate the castle will require some creative thinking. In order to solve a level, it's necessary at times to physically interact with the environment. Some objects will roll or move where Paddy pushes them. I'll say no more so as not to give away the farm (or in this case the castle). It's also necessary at times to hop from platform to platform; be it rocks, boxes, or books.
Be alert to all possible moves in order to advance levels. I'll admit, I was stuck on level three out of pure confusion and lack of full exploration. So, my advice would be to leave no stone unturned. There is a way out. Finding it is part of the charm of the game (which, incidentally, may not feel so charming when stumped).
I'm not going to lie; the game can be frustrating. Remember that a clever challenge is good brain food. But, if a level must be repeated, it helps if it's easy on the eyes.
Tale Tapper
's beautiful 3D graphics allow players to fully immerse themselves in this make-believe land of gold, kings, and quests. My son and I were darn determined to beat it, and when we finally did we felt that post-holiday letdown feeling (like when the pecan pie is all gone but we just need one more piece).
I wish this game was a little longer, and maybe even included a few extra features like Game Center integration for some friendly competition. Maybe some more quests-within-a-quest type challenges? Wanting more is a good thing, though. Try Tale Tapper now and hope for more from Odyssey Labs.