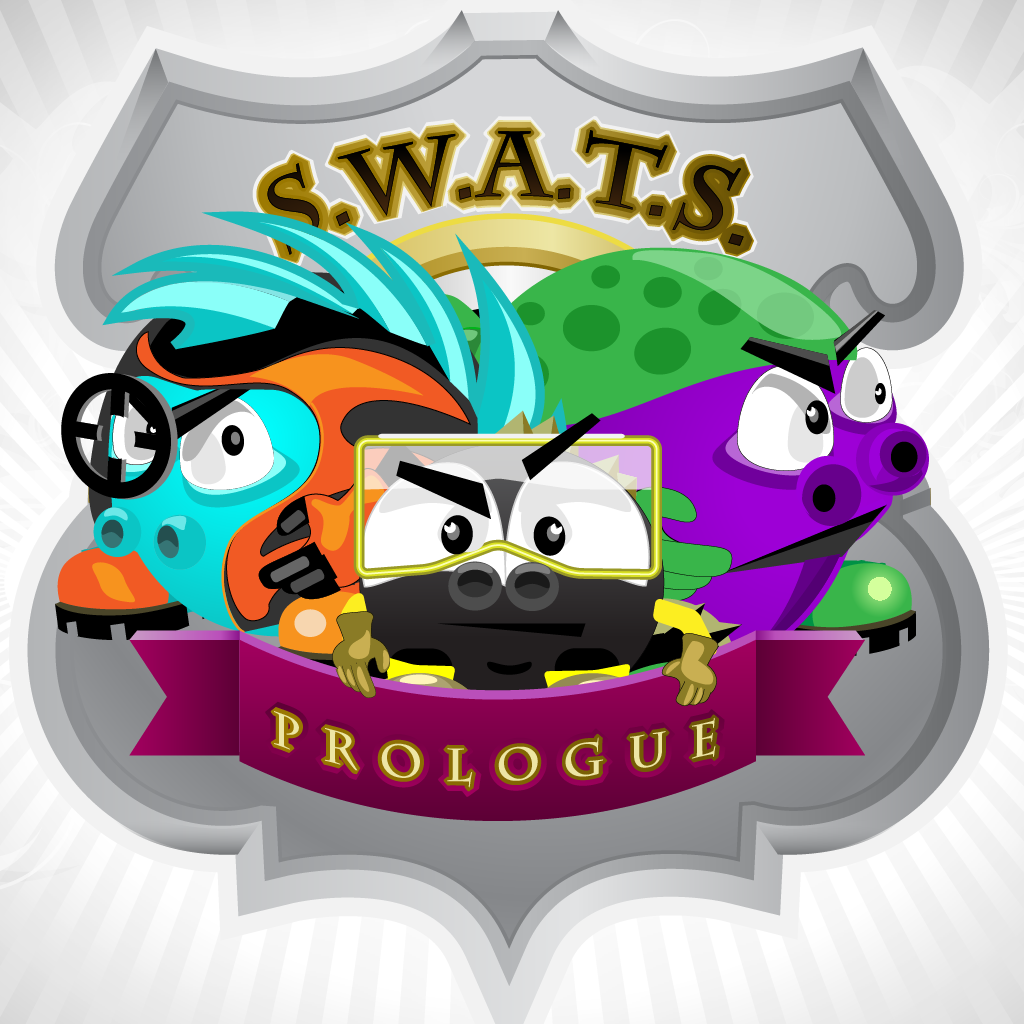 iPhone App
FREE!
Rating:
::
These guys are heroes and they'd like to be for more than just one day. S.W.A.T.S Prologue is a free-to-play introduction to a brand new mobile series.
Developer:
Raptor Games
Price: FREE
Version: 1.1
App Reviewed on: iPhone 4S
Graphics/Sound
Rating:
User Interface
Rating:
Gameplay
Rating:
Re-use/Replay
Rating:
Overall Rating:
The world needs heroes. People need a symbol of hope to believe in and a standard to aspire to. It's all the positive message they need to move forward with their lives.
Heroes come in all shapes and sizes and not all don the cape and cowl. For instance, Rage, Fuse and Byte. These three are barely the size of a thumbprint, but their awesome abilities make them especially unique and exceptional. Bonded together, they call themselves S.W.A.T. and defend the world from all manner of alien invasions. Rage has telekenetic abilities which enable him to move objects around the environment. Fuse loves to play with bombs and Byte has a penchant for computers. Together, they can solve any puzzle and defeat anyone.
S.W.A.T.S. Prologue is similar in style to Blizzard classic The Lost Vikings, where players need to alternate between three characters in order to solve puzzles and complete levels. Chapters always begin with a short, comic-book style scene that provides a brief outline of what the level is about and what players need to do to beat it. Once in, players will need to slide their finger across direction arrows in order to move their S.W.A.T member, and tap one of several buttons on the bottom right of the screen, assigned to each character's unique ability. To finish Prologue, players will have to make use of exploding barrels, conveyors, and even teleporting portals in order to get the heroes all the way to the end.
S.W.A.T.S. is unique in that it allows players to record their gameplay and share it with their friends via social media. This creates incredibly unique opportunities for trading strategies and learning new ways to tackle levels.
It also enables players to produce brag-clips and show off their skills to the rest of the world.
Prologue handles very well and will challenge players all the way. Each character's trait is used effectively and intelligently, and puzzles never go too far or become tedious for players. It's not the finest free-to-play game that's crossed my path, but Prologue is an exceptionally clever way to build hype and interest in Retribution, the company's paid-app. It won't be for every player and may even lose some players very early on, but those who stick with it past puzzles and bosses will find themselves richly rewarded with a well-rounded, competent package.