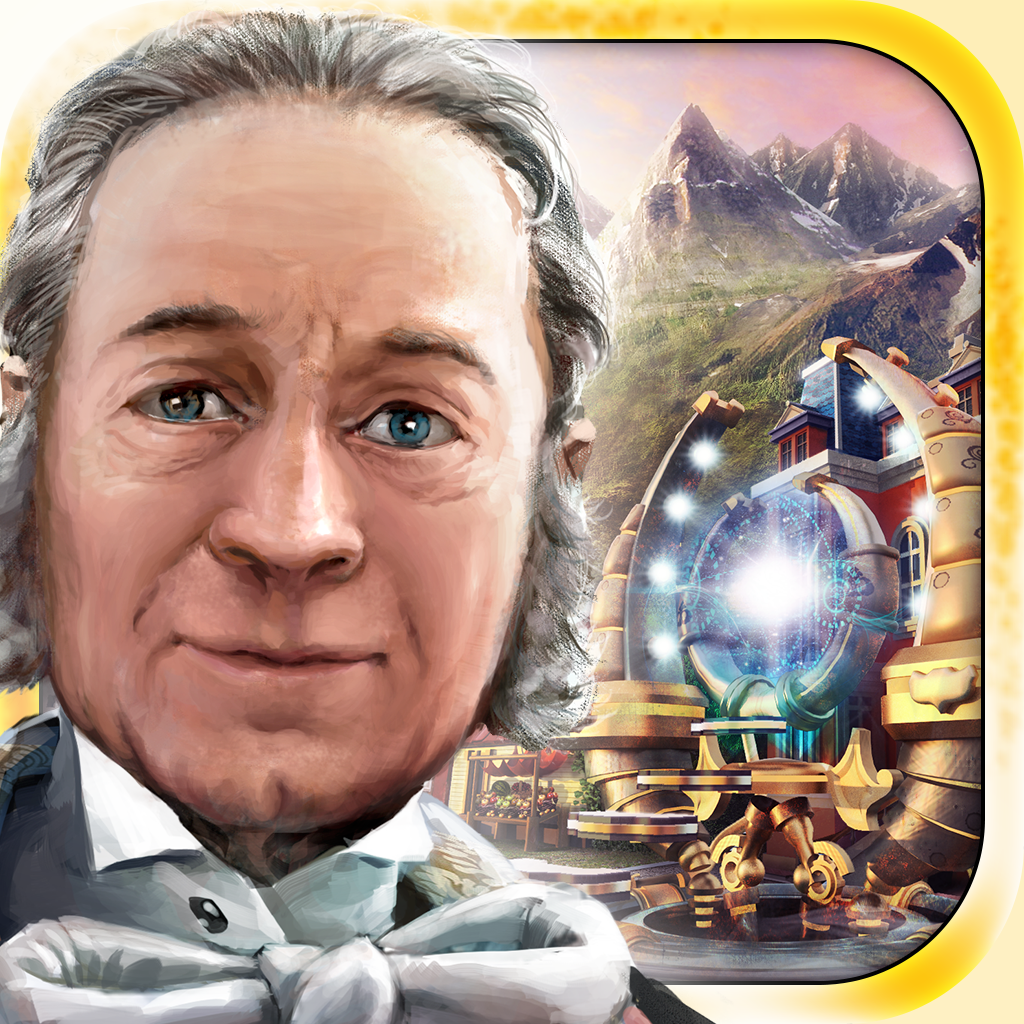 + Universal App
FREE!
Rating:
:: TIMER-FOCUSED SEARCHING
A freemium-focused Hidden Object game, Rooms of Memory is a little slow going but at least it's possible to keep it free.
Developer:
Chillingo
Price: FREE
Version Reviewed: 1.0.1
Device Reviewed On: iPad 2
Graphics / Sound
Rating:
Gameplay
Rating:
Playtime
Rating:
Replay Value
Rating:
Overall Rating:
Part of a growing trend of freemium-focused Hidden Object games, Rooms of Memory is entertaining enough but the timer and other freemium based restrictions will grate for those who just want to pay a set fee.
Following the somewhat predictable story of a mysterious Uncle who has bequeathed a huge Manor to the player, there's quite the story tied into Rooms of Memory. It's full of magic, intrigue, and there's plenty of text to explain all. In reality, though, most players will skip ahead, preferring to focus on the actual gameplay.
That gameplay is quite traditional for the Hidden Object genre. Players are taken from scene to scene needing to find a set list of objects in order to progress. Each scene is timed, adding a certain level of stress to proceedings. It's reasonably generous though and, unlike other titles, there's no score multiplier to worry about in terms of collecting items quickly in succession. Also, while many scenes are repeated frequently, the items move around so
Rooms of Memory
is less of a memory test than most.
Challenge also comes from a variety of different modifiers that can apply to scenes. There's the typical daytime scene proving quite unchallenging, but then comes the night, silhouette, and fog modes. Each comes with their own troubles, too. For instance, night mode involves moving a flashlight around the screen in order to see anything. Such controls feel quite cumbersome and awkward with noticeable slowdown. It's possibly attributed to my aging iPad 2, but something to bear in mind for all. Silhouette mode struggles due to its often quite vague shapes, leaving one needing a rectangular item but no clue as to what kind of thing it is.
Some issues are counteracted by the well planned hints that are available. There's no time-based restriction on these with players able to use as many as they wish, and that they can afford (given they're tied into the crystal and coin currencies used throughout this game). While there's the obvious hint that locates one item, there's the more enjoyable hot/cold detector, a timer extension, plus the ability to light up a dark room for a brief time.
Rooms of Memory
has some more slight originality up its sleeve, too, in the form of the crafting of relics which can simply be conducted through the acquisition of relevant items.
All of this will come quite slowly though, as Rooms of Memory is quite focused on timers and restrictions. It's not a game that can be played for hours on end due to this; more something that is dipped into occasionally. It might be a quite well-made title but like so many other games of this ilk, such restrictions will eventually be its downfall.