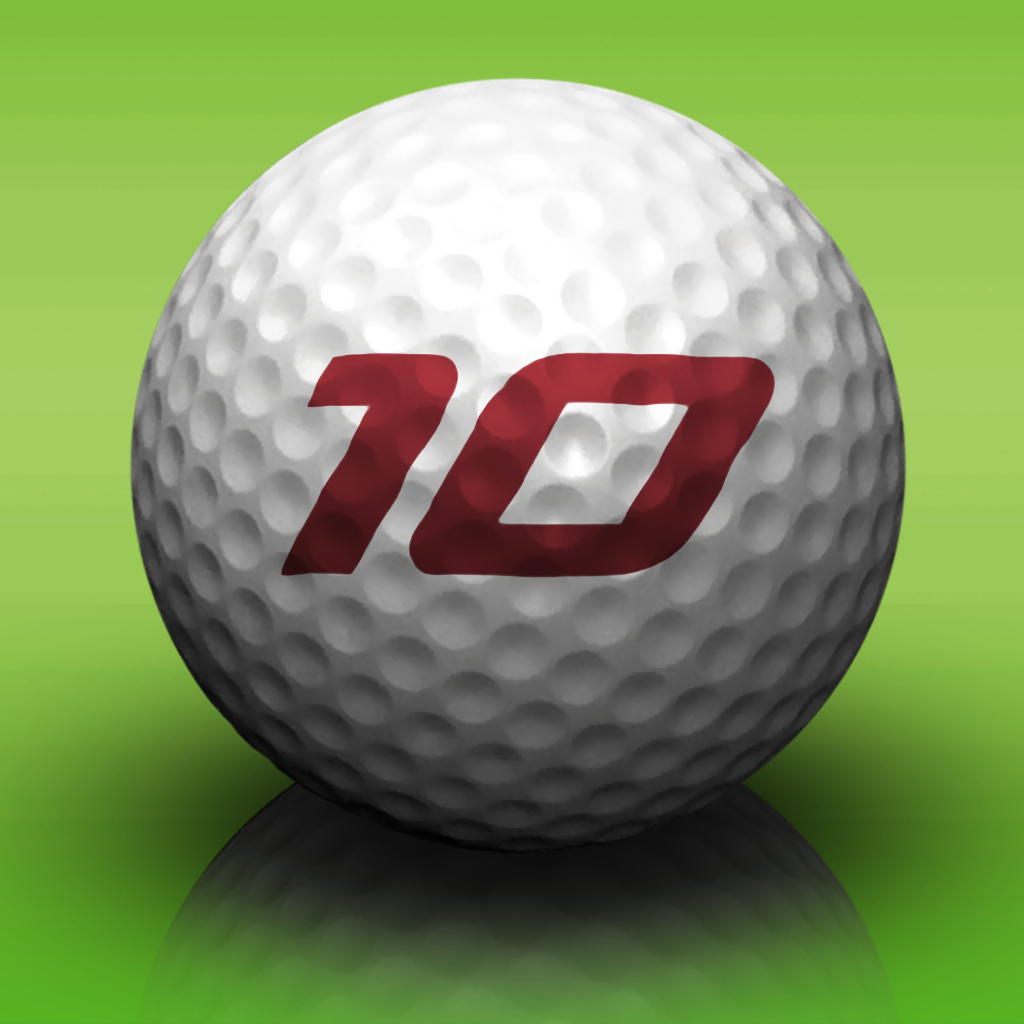 iPhone App
$2.99
Rating:
:: PRETTY...EXPENSIVE
ProCreative Golf 09 is a beautiful app with an interface that's just as great. But with the high price of $14.99 and the lack of a course editor, it might be better to check out some of the other golf apps.
Developer:
ProCreative, Inc.
Price: $14.99
Version Reviewed: 1.0.2      
Visuals [rating:4.5/5]
iPhone Integration [rating:4/5]
User Interface [rating:2.5/5]
Re-use / Replay Value [rating:2.5/5]
Overall Rating:
ProCreative Golf 09 contains many of the features the other competing golf apps have, scorecards from a large database of courses around the U.S., links to course information, a statistics tracker, the ability to email scorecards and statistics, and a way to mark shots. Some of the more unique features I encountered were the ability to create notes for specific holes on each course and linking contacts to players. But is it worth $14.99?
The scorecard, in portrait mode, is probably one of the coolest looking interfaces for a golf app that I've seen yet. When creating new golfers in the app, it gives you the option to import a contact as the golfer. As a result, the name is already filled in for you as well a picture is displayed on the scorecard if the contact has a picture linked to it. The app gives you the option to click a plus sign for each stroke.  This is great because if, like me, you're fairly new to golf and occasionally end up with 8 strokes on some par 5s then you can potentially actually forget the amount of strokes you had that hole. With this app you can press the plus sign after each stroke.
Unfortunately I didn't get to try this out. I was on my way to a round of golf with my friend and was searching for the courses that I play at in my area and only found one of the three that I commonly go to. One course that I found was the name of my favorite course before it changed ownership. This would have been fine except for the fact that the course's phone number, website, and the course itself completely changed. The course that I went to simply wasn't on the list.  This didn't upset me much considering I had my favorite golf companion, GolfCard, with me and it had the course I was going to in the list. To someone just buying ProCreative Golf 09 for $14.99 and not being able to use it, this would have been a disappointment to say the least. But, had GolfCard also not had the course I was going to, I still wouldn't have been upset because GolfCard has it's course editor for situations just like this - something ProCreative Inc. should consider in their next update.
Back to positives, the great-looking scorecard also had the option to input some more detailed statistics for each hole. If you press the down arrow, a drop box appears where you can enter whether or not you hit the fairway (or to what direction you missed), how many penalties, how many putts, whether or not you spent time in a  sand trap, and it figures out whether or not you obtained a GIR or an Up & Down (which by the way, I just had to look up 
Up & Down
) based on the information you enter.
If you turn your iPhone/Touch to landscape, you get a traditional-looking view of a scorecard - I love this. ProCreative Golf 09's scorecard is to GolfCard's scorecard is like a HD video compared to digital clock screen, at least in an aesthetic sense. The only problem I have with the landscape "view" of the scorecard is just that, it is only a view, you can't enter scores from this mode, only view the scorecard. Also commenting on the visuals and comparing to GolfCard, ProCreative Golf uses light colors and high contrast for the scorecard. This is a huge plus because it conserves on battery. For GolfCard, I have to turn my brightness all the way up in order to effectively see the scorecard in the intense light situation you find yourself in when playing golf. ProCreative obviously thought of this ahead of time, I was able to clearly see the scorecard on the lowest brightness setting while I was outside.
Marking a shot is fairly simple in this application. You can track and measure the distance of the shot by using the GPS at the starting point and the ending point of the shot, this is also the part that allows you to enter the club you used. If you prefer not to use the GPS constantly while you are golfing (such as myself), you can enter each distance manually. Manually is much quicker and conserves battery (considering that you are not using the GPS). Most of the time you can get a decent guess on how far you hit the ball based on the markers at a course, the GPS option is nice but not absolutely necessary to track your shots.
The statistics are displayed in beautiful looking bar graphs and percentages. The graph displays your eagles, birdies, pars, etc as well as putts, putt average, GIRs, Up & Downs, sand saves, and penalties for each round of golf. It has a slider that allows you to quickly move between stats for different rounds of golf and a total stat area at the bottom with your average score, handicap, fairway percentage, GIRs, par average, and putt average.
When checking out the statistics section was also when I finally started encountering more problems than just the lack of a course editor. First of all, the only way to save the actual scorecard is to email it to yourself immediately after playing the round of golf. Once the round of golf is complete, the only bit of information you have about that round of golf is the statistics page. This isn't sufficient for me. There are plenty of times where me or one of my friends will go back in my GolfCard application and check out what we scored on specific holes the last time we were at it or specific stats, with ProCreative Golf 09 you cannot do this unless you email yourself all of your scorecards and keep them in a saved folder that you can access from your phone. The second problem that I encountered was that you cannot input information for a round of golf that doesn't consist of the "owner" of the app playing. The "owner" golfer cannot be deleted and, though the name can be changed, it will be present on every scorecard with no option to remove. This may not seem like a big deal but I also keep stats for any of my friends that would like me to, I ask only that they bring me their scorecard when they are finished with a round. I then proceed to enter their scores into my application and allow it to average into the rest of their stats. The only way to get around this is to change which golfer is listed as the "owner" of the app in the "Configure" section before starting a new round of golf, you also have to do this to view the bar graphs for any golfer other than yourself.
If ProCreative Inc can add a course editor, a place that saves all scorecards in their entirety, a simpler way to check stats from other players, and the ability to remove the "owner" from a round a golf then I will actually start using this app instead of GolfCard. But until then, the $14.99 price tag is not worth it while GolfCard is still selling for $7.99.