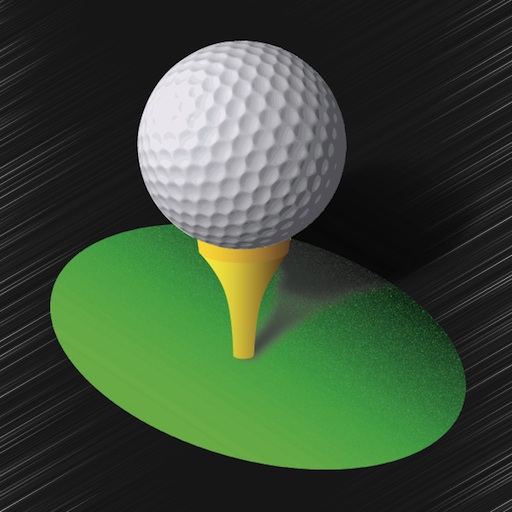 iPhone App
$29.99
Rating:
:: PERFECTLY SIMPLE
GolfCard is the perfect companion for any casual or professional golfer. It's a little pricey at $7.99, but is worth it for it's stat-keeping, integration with Oobgolf.com, and course editor.
Developer:
Senygma Inc.
Price: $7.99
Version Reviewed: 1.11.1
Visuals [rating:3.5/5]
iPhone Integration [rating:5/5]
User Interface [rating:5/5]
Re-use / Replay Value [rating:5/5]
Overall Rating:
[img id="img_000116-200x300.png"]Tee off with the do-it-all golf application, GolfCard, and stop worrying about penciling in scores in your cart and attempting to keep detailed stats. GolfCard has everything the casual or professional golfer could ask for in a golf application - a simple golf card with complex options, stat tracking with graphs and tables, integration with Oobgolf.com, handicap calculation, course editor, and score sharing.
Originally, I only bought the application because it was a scoring card for my iPhone and I wanted somewhere to store all of my scores without saving a bunch of cards. At that point, the $7.99 price tag was worth it just for the score card. After using the application a few times and trying out some of the other features, this app is going to be the perfect golfing companion for me this summer.
The golf card itself is easy to use but still has a lot of options for more detail. To enter a score for a certain hole, you simply tap that square and press number of strokes. This is quick and keeps you from standing around playing with your iPhone/iPod Touch so that you can actually enjoy golfing. But for more options, such as entering the number of chips or putts for that hole, you press "more" and you have the option to pick the club you used to tee off, whether or not you hit the fairway, whether or not you achieved a G.I.R., the number of chips, sand shots, putts, and penalties. It's also important to mention that GolfCard automatically calculates handicaps for each golfer. I've yet to experience this part of the application because I haven't played enough at the same course to accumulate a handicap.

On top of all the stats, you can change the size of the card with three size options, use it in landscape or portrait mode, and set the tee colors for each player so the appropriate distances are shown. When the round of golf is over, GolfCard gives you the option to email the scores - email the scores to everyone you just played with or anyone else or upload them to Oobgolf.com. It also has three emailing options - text email (for people who use their cellphones to check their mail and can't see html) and two different kinds of html mail, one with more information and one with less.
GolfCard has a detailed statistics system based on what you enter in your scorecards and is split into graphs or a table. You can view any of the stats you can take on the scorecard as a graph. For example, you can view your total strokes average over 30 days for a specific course (see the picture). The table shows your averages for all of the statistics you've taken at a given course as well as for each round of golf. There are two things in the statistics section that I am looking for. One may have just been a programming problem. Say you go and play the front nine holes of a course and then come back another time and play the full 18 holes; GolfCard keeps stats for two separate courses - a Front 9 course and a Full course. This is a problem because if you wanted to check your overall stats for the front 9 of a course, all the times you played the full course wouldn't be included. My second wish for GolfCard is the option to compare two or more player's stats side-by-side.
If GolfCard doesn't have the course you are going to in it's database of thousands of courses then you can use it's course editor which allows you to fully create the course's card. As a quick note, the thousands of courses are not preloaded. You must download a course's information before using it's scorecard - this is extremely fast though. I prefer this method considering I don't need my phone's memory being taken up by courses I'm hundreds of miles from. The course editor allows you to enter the phone number, website, address, traditional or disc golf, the number of courses, tees, course rating, slope, standard scratch score, tee distances, pars, and stroke indices. If you fill out all of the information for the course then there is no difference between a downloaded course or one you create yourself - for me this is a great feature because I'm the kind of person that does research for each CD I have on my iPod to fill out all of the information on iTunes.
This is the perfect golfing application for a serious or casual golfer with an iPhone or iPod Touch. The only features that someone with an iPod Touch wouldn't be able to access is tracking each shot with GPS (which I've yet to try because only select courses have uploaded a satellite image of their course) and obviously clicking on the course's information in order to call, access their website, or get directions via Google Maps. Buy this application and be the one who volunteers to keep score instead of drawing the short straw.