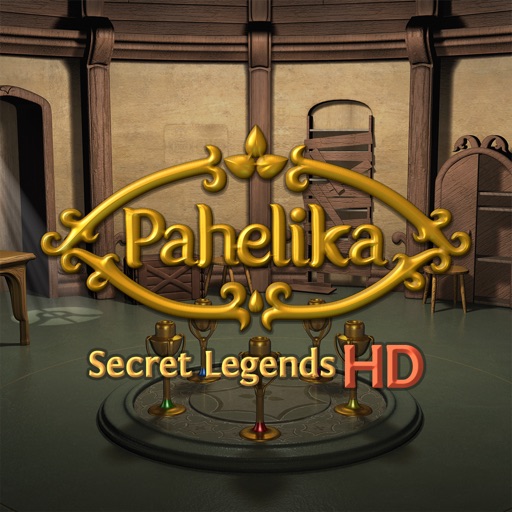 + Universal App
$0.99
Rating:
:: TOUCHY ADVENTURING
Control issues negatively affect this otherwise potentially interesting casual adventure game.
Developer:
IronCode Gaming
Price: $4.99
Version Reviewed: 1.0
Device Reviewed On: iPhone 5
Graphics / Sound
Rating:
Game Controls
Rating:
Gameplay
Rating:
Replay Value
Rating:
Overall Rating:
A few years old and previously a PC game, Pahelika: Secret Legends hasn't enjoyed the best of conversions. It looks dated and old fashioned, even on the small screen of the iPhone. Worst of all, its control system hasn't been finely tuned for the device, meaning it's often quite awkward.
That's all quite a shame as potentially I think
Pahelika: Secret Legends
could have been quite fun. Treading familiar ground, its story focuses on a young adventurer who stumbles across a magical device that opens up portals to new worlds, eventually leading to a mystical book named Pahelika. Rarely are its puzzles hugely complicated but they're quite interesting at least.
At times, Pahelika: Secret Legends is quite a traditional point-and-click adventure, requiring one to tap on various parts of the scenery to figure things out. Combining items is also important and tends to make logical sense. Creating potions is an early task and one that's aided by a slightly damaged piece of paper, but it's rarely particularly taxing.
Elsewhere, there's a focus on jigsaw puzzles and philosophical discussion. The latter makes a refreshing change to the usual puzzle format, although again it's not exactly taxing stuff. The jigsaw puzzles, however, might seem interesting but highlight a significant problem for this version of the game: it's exceptionally difficult to line up the pieces on the bottom of the screen in order to place them correctly. In the end, I found myself skipping the puzzles simply to avoid such frustration.
Control issues also arise elsewhere, given that often
Pahelika: Secret Legends
contains areas that are to tap easily. It's something I suspect would be eased on a bigger screen, but it doesn't endear itself well to the iPhone.
While Pahelika: Secret Legends probably wasn't going to be the most gripping of tales, playing it a little safe, it's still disappointing that such issues interfere with a fairly respectable adventure. It certainly affects any temptation to keep playing after a time.