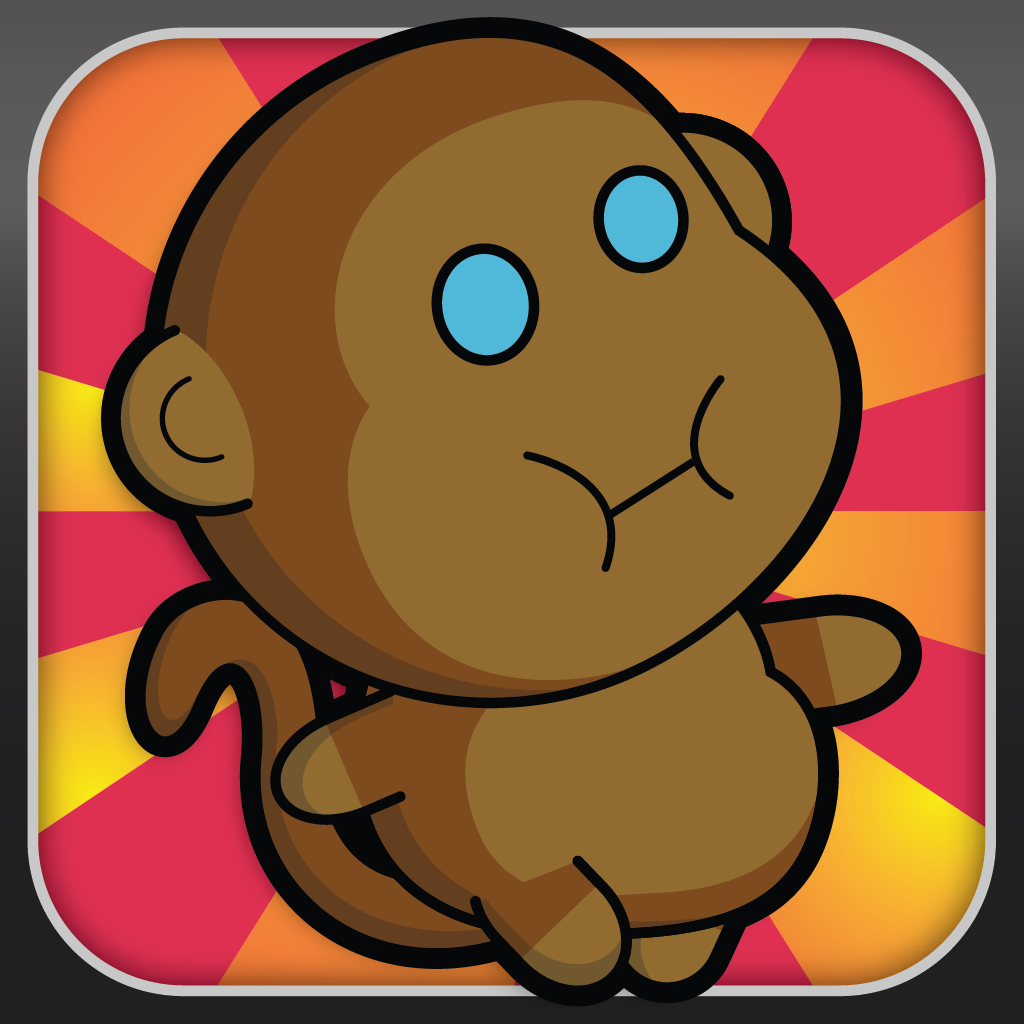 iPhone App
FREE!
Rating:
:: SIMPLE FUN
Nom Nom Monkey is a simple but to the point arcade collect em up.
Developer:
Uninspired Productions
Price: $0.99
Version Reviewed: 1.0
Device Reviewed On: iPhone 4
Graphics / Sound
Rating:
Game Controls
Rating:
Gameplay
Rating:
Replay Value
Rating:
Overall Rating:
Nom Nom Monkey
is immensely simple but as games like
Fruit Ninja
have shown us, sometimes that's all that's needed for a highly effective iOS title.
Nom Nom Monkey
is all about eating fruit, something that we all know that we should do more of (or perhaps that's just me). Nom Nom the monkey is a greedy little thing so he likes to eat fast and the bigger the piece of fruit the better. Two modes exist offering pretty similar experiences, just with minor twists thrown in.
There's Frenzy mode, a timed mode in which the player must try to 'nom' as much fruit as possible in the space of 60 seconds. Different types of fruit score different points with the golden fruit adding extra seconds to the timer. Different fruit also falls down the screen at different speeds so it's a pretty fast paced mode.
Survival twists the idea slightly by throwing bombs at Nom Nom as well as the threat of spears. Swallow a bomb and it's game over. The spears mostly just get in the way and restrict Nom Nom's movements. This mode is all about scoring as many points as possible. Keeping a 9x combo going in particular helps boost scores even more so, and this is done by catching fruit accurately.
Both modes are quite similar but they are both equally as fun. Controls are simple with taps to the left or right moving Nom Nom around. A slight improvement could be made by making the controls focused on either side of the screen rather than buttons but it's a minor flaw.
The menu promises that a new mode will emerge in a future update which could offer a bit more depth but I suspect not. Nom Nom Monkey is aimed at a market of gamers who want instant results and something to play for short doses on the subway or bus. It's an ideal game for such a purpose, never taking that long to achieve something. While not as skillful as something like Fruit Ninja, there is some fun to be had here.