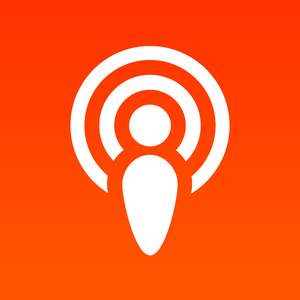 + Universal & Apple Watch App
FREE!
Rating:
:: PODCAST PERFECTION
Instacast is a pricey yet powerful podcast app that has just about every feature someone could want.
Developer:
Vemedio
Price: $4.99
Version Reviewed: 3.0.1
Device Reviewed On: iPhone 5
iPhone Integration
Rating:
User Interface
Rating:
Re-use Value
Rating:
Overall Rating:
Instacast
is a very powerful and robust podcast app for podcast aficionados. It definitely trumps the Apple podcast app in many aspects, but it's pretty pricey. However, anyone who listens to podcasts daily will find it very useful.
Like other podcast apps, Instacast makes it really easy to browse and subscribe to podcasts. The interface is very simple and clean. The browsing is very similar to the podcast section in iTunes. There is a list of popular podcasts, and then many categories to browse. Also, every list has a filtering option for just video or just audio podcasts.

It's possible to listen to episodes of a podcast within the app (stream it) and/or download them for offline listening.
Instacast
will also automatically check for new episodes of podcasts that are subscribed to.
One major feature that I'm very happy is included in Instacast that is omitted from the Apple branded podcast app is playlists. Instacast makes it easy to create, edit, and listen to a playlist. The app also automatically creates a playlist of unplayed, downloaded, and favorited podcasts. The app even supports smart playlists that automatically populate the list according to a rule. For instance, a smart playlist could automatically contain all recently played podcasts.
Instacast also interfaces well with podcasts that are on the device, but that haven't been downloaded with the app itself. It's possible to see what podcasts are already on the device and then to download episodes of them with Instacast. I found this option to be very helpful since I already had many podcasts on my iPhone.
There are many settings that can be altered to fit a person's tastes. There are options to adjust the playback speed, disable auto-lock, and even set an action for shaking the device. Instacast even supports read later services, like Instapaper.
This is an app for podcast power users and probably wouldn't be worth the money for someone who listens to a podcast once in a while. However, anyone who listens to podcasts every day and wants playlists should definitely consider buying it. Even though many of its features are not unique, Instacast is a comprehensive and complete podcast app.