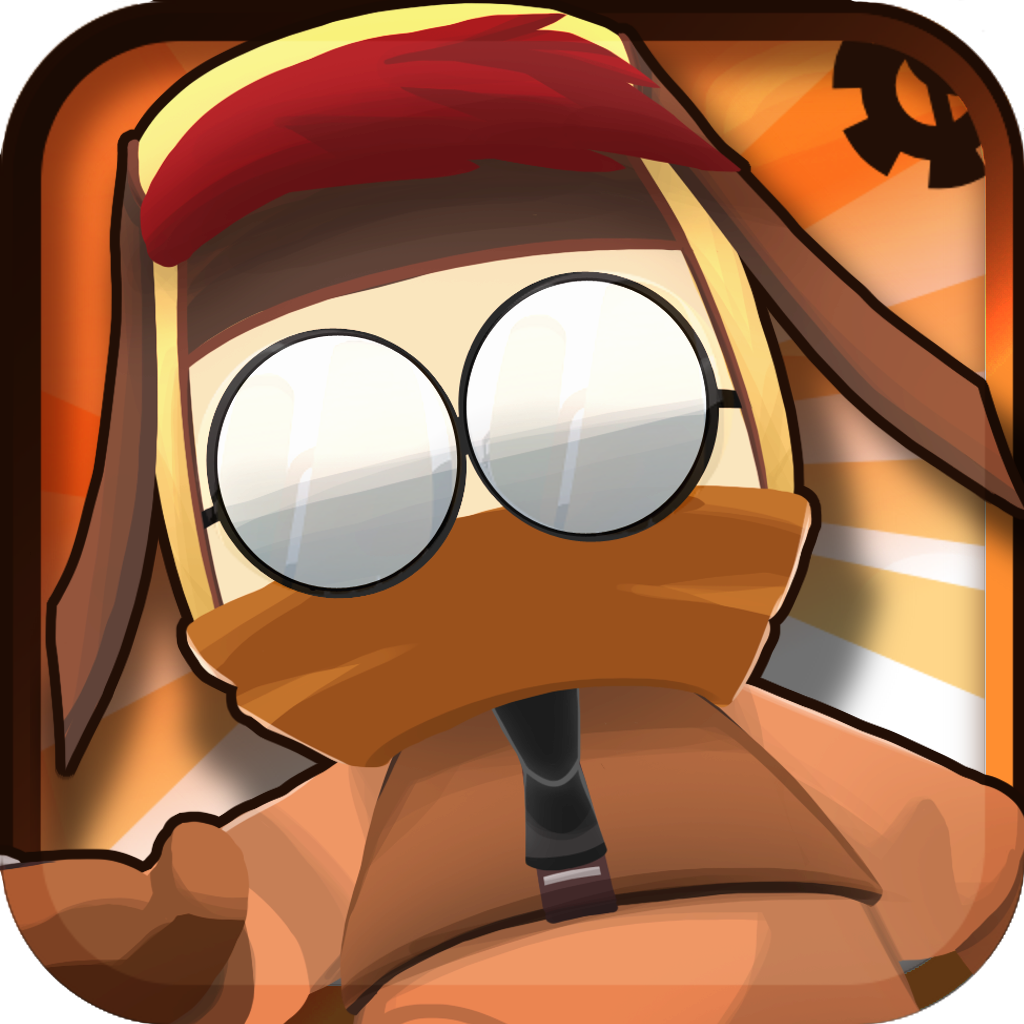 + Universal App
$1.99
Rating:
:: MEDIOCRE RUNNING
Grudger is an auto runner that lacks some heart, as well as quality controls.
Developer:
Noble Muffins
Price: $1.99
Version Reviewed: 1.0
Device Reviewed On: iPhone 5
Graphics / Sound
Rating:
Game Controls
Rating:
Gameplay
Rating:
Replay Value
Rating:
Overall Rating:
It turns out that being a courier can be pretty dangerous work in the world of
Grudger
. That's the position the player finds themselves in, having to deliver parcels to a strange suited man, having survived some pretty perilous free running stages. It's a decent concept but one that's let down by a lack of imagination and some finicky controls.
There's only 30 levels to
Grudger
but that's plenty, given the constant challenge it offers. An auto-runner, players merely dictate when the courier jumps or ducks and the direction they take. No initial overview of the level is given so much of the game is trial and error: reacting extremely quickly or learning from previous mistakes. While the first level might offer an easy ride, later stages quickly ramp up the difficulty with red pipes to duck or jump from, land mines, monkey bars to negotiate and wall jumps to complete perfectly. Perfection is vital here as the courier is far from tough. The slightest mistake and it's game over for him. Something that can turn quite frustrating when combined with the game's temperamental controls.
The controls are simple to understand, with a swipe upwards initiating a jump while a swipe down causes a forward roll. But their implementation is awkward. The collision detection is slightly off, as well as there being a slight delay between inputting a move and the game responding. It's very slight but it's enough to make all the difference in a title requiring such speedy reactions. It can turn Grudger into a frustrating title, more than anything else.
Throw in the dull look of the game, and a lack of true excitement (or at least, excitement heavily masked by irritation) and Grudger falters quite badly. There's not even any way of comparing scores or progress via Game Center, something which would have been ideal given each level offers three bars that can be found and collected. The potential for something interesting might be here but for now, Grudger falters and feels distinctly mediocre.