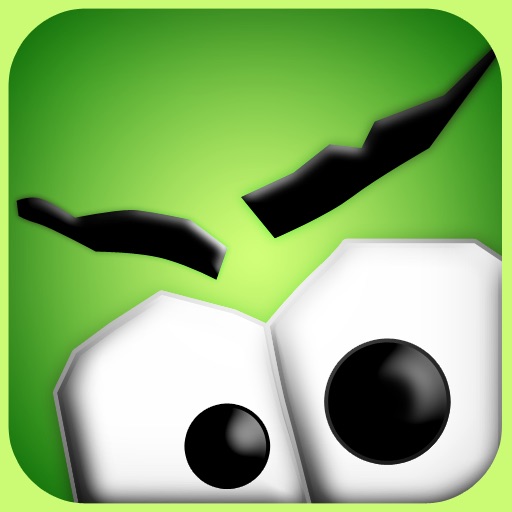 iPhone App
$0.99
Rating:
:: ABOVE AVERAGE
Yet another match three game, Gemmed differentiates itself by including little colored monsters which you're charged with getting to the exit. The game is fun but it's hard to say that it will appeal to everyone. Hard core match three gamers may find the
Developer:
Wasted Pixel
Price: $1.99
Version Reviewed: 1.2
Graphics / Sound [rating:4]
Game Controls [rating:4]
iPhone Integration [rating:3]
User Interface [rating:4]
Re-use / Replay Value [rating:4]
Overall Rating:
Gemmed is a match three game that tasks you with the goal of helping little monsters eat their way to the correct exit. Power-ups help you to clear out the levels, and tips along the way clue you in on the game play. You are awarded trophies as you play the game, which, along with online high scores, helps the game keep you motivated.
Like all other match three games, Gemmed has you matching three or more gems of the same color either horizontally or vertically. These matched gems are removed from the board, and you accrue points in the process. More gems then replace those that went missing.
What's different here is there are one or more monsters on each board, and they are colored too. You have to get these monsters through exits, which are colored to match them. You do this by putting gems of the same color in front of the monsters, which then eat them and move in the direction they are eating.
This means each level presents you with a board full of gems and monsters, and you clear it by getting the monsters off of the board. Power-ups can litter the boards as well, and these can either help you or make the whole process more difficult.
Where Gemmed shines is in its charm and ease of use. It's bright, multi-colored graphics and cutesy monsters are adorable, and should appeal to anyone who looks for such things in their games. And even someone lousy at match three games can easily make it through level after level. Not only does the game do a good job of introducing you to new concepts as you go, but it also makes you feel proficient at their use.
The game is fun but it's hard to say that it will appeal to everyone. Hard core match three gamers may find the extras gimmicky, and others may find the game a bit too busy and lacking of real challenge. It has a pleasing user interface, and is very slickly designed, but is a little over the top in terms of the sheer number of power ups available.