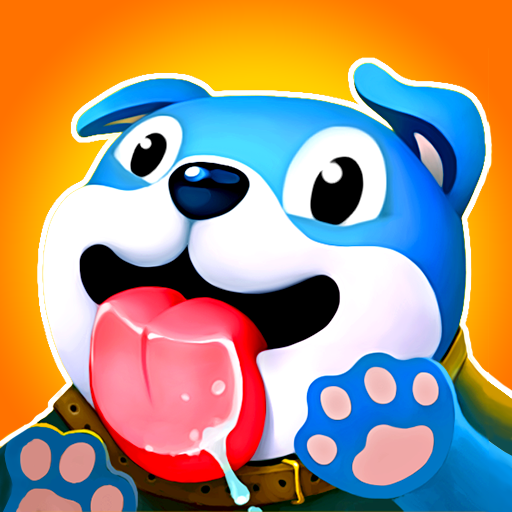 iPhone App
$0.99
Rating:
:: HAPPY PUPS
Packed with poisonous mushrooms and stinging bees, Diggin' Dogs is an intriguingly awesome puzzle that introduces three little unsuspecting heros as they search for the golden boot.
Developer:
Chillingo
Price: $.99
Version: 1.02
App Reviewed on: iPhone 4
Graphics / Sound
Rating:
User Interface
Rating:
Gameplay
Rating:
Re-use / Replay Value
Rating:
Overall Rating:
On the surface,
Diggin' Dogs
seems to be another cuter than cuter title made to give gamers a warm fuzzy feeling. Beware, as appearances are deceiving; this title becomes a fiercely challenging puzzle game very quickly.
With the goal of the game to help three doggies from the neighborhood window dig down into the catacombs of someone's backyard, the player must steer the pups over, under and around objects such as vicious mushrooms, monstrous bees and ghostly pirates who would love nothing more than to defend their treasure from the jowls of said pups.
To do so, the player simply taps on a patch of dirt and the three dogs dig that area. Secondarily, the pups must collect coins along the way and eventually get to the bottom where the golden boot is awaiting their arrival. Finding the boot marks the end of the level.
The gameplay is fairly unique in that Diggin' Dogs is not like Dig Dug where the user has a static screen and digs down and has the ability to move back up. This game has an automatic screen descent that makes planning digs more important as the pack of dogs cannot go back up to fetch a bone they missed. And those bones are important as they help with fully completing the level. This lack of game screen control is frustrating at first and needs a few rounds before getting used to it.
Diggin' Dogs is comprised of over 61 levels spread across five worlds, including Forest, Snow, Junkyard, Jungle and Volcano. That's a lot of digging.
Even though one might think that all of that digging would become monotonous, it doesn't. The unique gameplay, variety of challenges and treasures offer enough challenge and intrigue to have the player entertained for a long time. That's why Diggin' Dogs, at just $.99, is a must have for anyone who loves a good action puzzle.