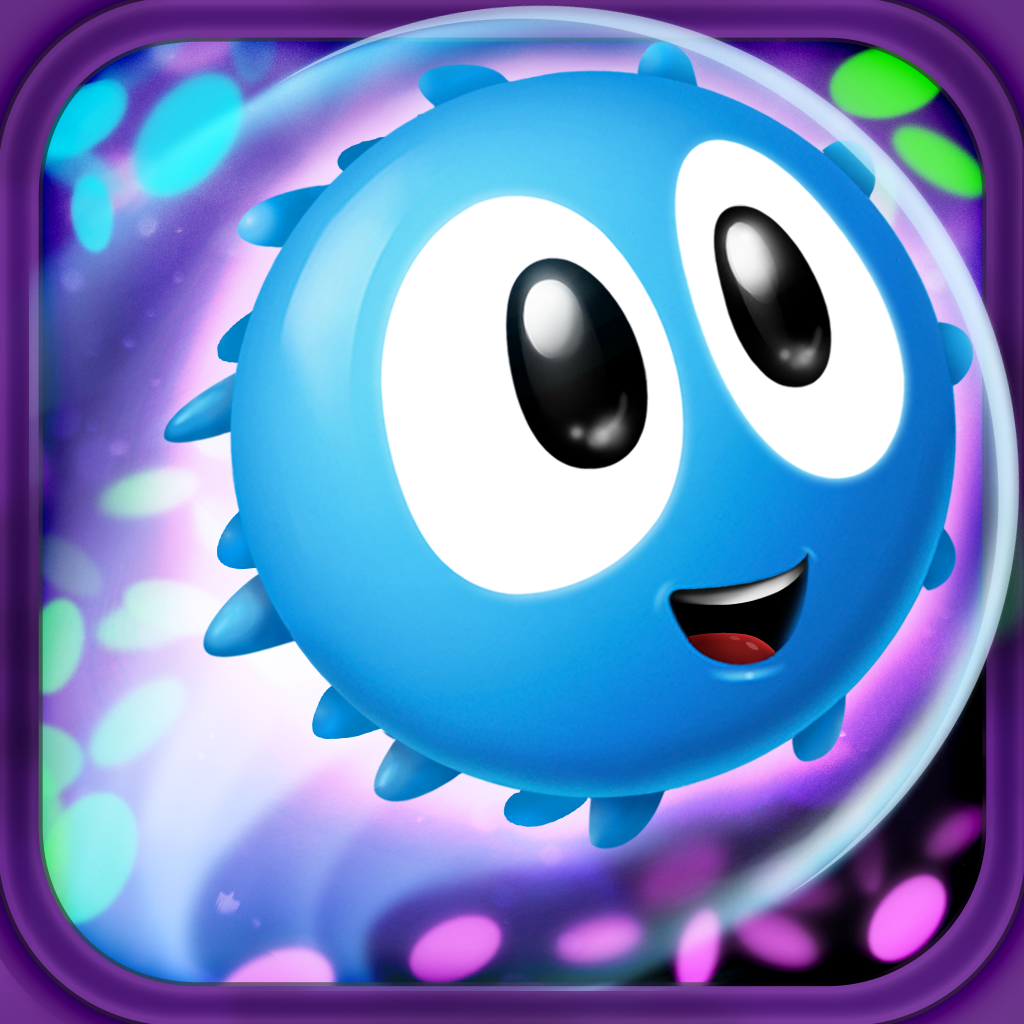 + Universal App
$0.99
Rating:
:: AM0EBA-FILLED FUN
Follow the story of blue amoeba that has lost his memory and must find a way to collect all this scattered memories across three worlds and 81 different puzzles.
Developer:
Chillingo Ltd.
Price: $0.99
Version Reviewed: 1.0
Device Reviewed On: iPhone 5
Graphics / Sound
Rating:
Game Controls
Rating:
Gameplay
Rating:
Replay Value
Rating:
Overall Rating:
Chillingo slings out puzzle games like nobody's business. I've played many of them and been impressed by some and less impressed by others. Cyto is one of the latest additions to the Chillingo family and employs a typical puzzle game style of play while incorporating some unique physics and storyline that unfolds as the game progresses.
When the game begins, players are introduced to a little blue blob named Cyto. Little Cyto is lost in some form of space abyss and can't remember who he is or how he got there. The purpose of the game is to travel across the game's three different worlds, completing short levels along the way to collect "memories". The memories are merely floating bubbles with some morphing white substance inside of them and replace the typical "star" that is present in other puzzle games. Collecting these memories helps Cyto remember his past and unravel the mysteries behind his current circumstances. Once all three memories on each level are collected, players will need to find a way to reach a portal that will transport Cyto to the next level.
The first thing that really impressed me about this game was the artwork and the soundtrack. Both create a great gameplay environment and are perfect for the theme of the game. The game recommends playing to headphones to get the full effect of the sound quality and I'd definitely recommend players do the same.
The next thing that impressed me about Cyto is the physics. There is a lot of ways to move Cyto around the boards and players will need to figure out all the ways they can fling, stretch and shoot him about to collect his memories and return to the portal. At first I found the physics to be somewhat confusing but with time I quickly picked up on all the ways Cyto can move and bounce off of the obstacles on the board. The game definitely has a good amount of difficulty for players wanting a true challenge.
Cyto currently contains 81 different levels that span across three different worlds. I've enjoyed playing the game and it's nice to see a simple puzzle game that also has a storyline to go along with it. This shows the amount of time and effort the developers went into making the game. The puzzle genre is filled with games like Cyto but I think there is enough amoeba fun to be had that makes this game worth the small investment.