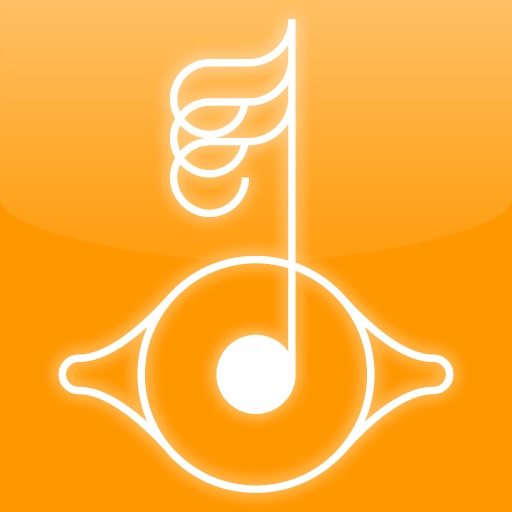 + Universal App
FREE!
Rating:
:: DIFFERENT
There's nothing else quite like this seasonal musical spectacle.
Developer:
Second Wind Ltd
Price: $1.99
Version Reviewed: 1.1
Device Reviewed On: iPhone 4
iPhone Integration
Rating:
User Interface
Rating:
Re-use Value
Rating:
Overall Rating:
Björk: Solstice
is an interesting oddity. It's more of an interactive music track than full on app. Given that it's some of Björk's work, who
previously brought an entire album of her work to the App Store in the form of Björk: Biophillia
, it all makes sense.
The app, much like Björk herself, is exceptionally eccentric yet intriguingly so. Outside of the app description on iTunes, there's no real explanation of what to do or how to interact with
Björk: Solstice
, all because it's fairly intuitive.
Opening to a screen of lines and circles, representing that of a sun with orbiting planets, the user simply drags and pulls rays of lights around in order to interact with the music and the landscape. Tilt the device or tap the option at the bottom of the screen and this solar system of images turns into the branches of a Christmas tree with the stars becoming snowflakes. It's bordering on trippy and certainly sticks in the mind.
Throughout this visual experience, Björk sings the Solstice song of the title. Based upon a poem by poet/author Sjon celebrating Christmas, it compares the solar system to a Christmas tree and all begins to make sense.
For the art lover and those looking for something a little different, Björk: Solstice is pretty interesting. It is more expensive than a regular music track but for fans of Björk's music, it's no doubt worth it. Extra functionality comes in the form of being able to save and record the interactions, a card can then be sent via including the poem and imagery for others who may be interested.
There's not much else out there that's like Björk: Solstice. It won't be to everyone's taste (love of Björk's music is essential for one thing) but I found it interesting. I'm intrigued to see what 2012 will bring for such interactive media if this is just the beginning.