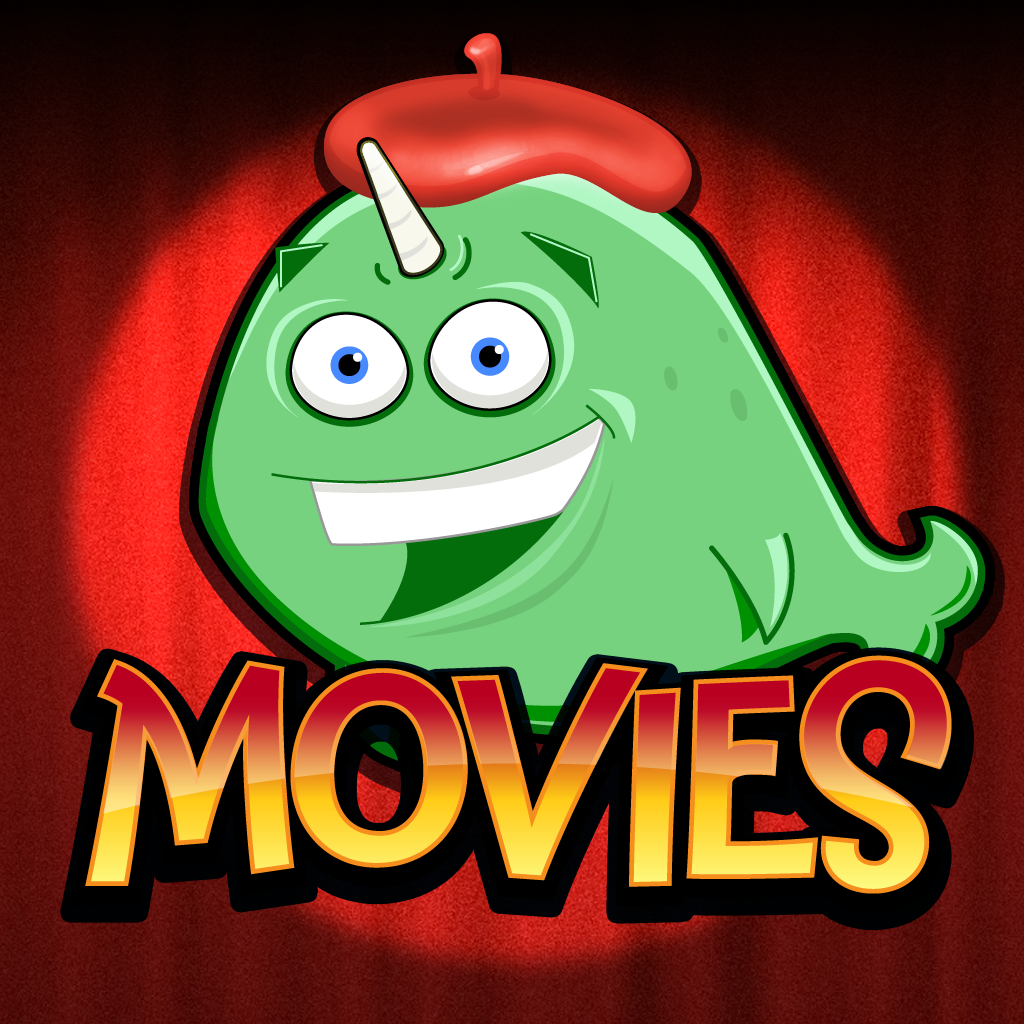 + Universal App
$0.99
Rating:
:: MOVIE TIME
Badly Drawn movies is a plain and simple movie guessing game.
Developer:
Sporcle
Price: $0.99
Version Reviewed: 1.0.0
Device Reviewed On: iPhone 5
Graphics / Sound
Rating:
Game Controls
Rating:
Gameplay
Rating:
Replay Value
Rating:
Overall Rating:
Badly Drawn Movies
is a universal iOS app made by the popular online quiz company Sporcle. It is a movie guessing game in which iconic and famous scenes are revealed to players and the quicker players guess the right answer the more points players earn. The game is definitely aimed a large audience and doesn't include obscure movies that people haven't heard of.
The game play for Badly Drawn Movies is very simple. A "badly" drawn sketch of an iconic scene from a movie is revealed to players over the course of a few seconds and when a player knows the answer, he/she can press the Guess button to type in the answer. The faster the Guess button is pressed the more points players earn. The game is also pretty flexible and doesn't seem to be a stickler about formatting or capitalizing movie titles.

A cute, artistic narwhal draws the sketches and they are actually pretty humorous and funny. Although they are not always the most vivid and accurate portrayal of a scene, they always get the point across.
I wouldn't consider myself to be a movie buff, but I was still able to easily play and enjoy Badly Drawn Movies. In the earlier levels, many of the movies are iconic films that most people have seen or at least have heard of. Also, the app usually chooses the most iconic scenes from movies.
There are many level packs and each can be unlocked either by guessing enough movies or using fish. Fish are the in game currency, which can be earned or purchased. Fish can also be used to buy hints from the narwhal about the sketches and to purchase a second scene from a particular movie. In total, there are two scenes for every movie, but the second one needs to be bought with fish. There hundreds of movies and many scenes so running out of movies won't happen quickly.

Keeping with the theme of the game, the sketches aren't colored at all. It would have been nice for the sketches to have color, but it does add to the "poorly drawn" vibe. One slight gripe I have is that the images are revealed really quickly. I think the speed should be a little slower to allow players to guess the movie without having the whole picture revealed.
Badly Drawn Movies is a very simple and fun movie guessing game. It has a humorous vibe to it and is dead simple to play. Any movie fanatic will enjoy it and it has enough movies so that most people will be able to guess many of them.