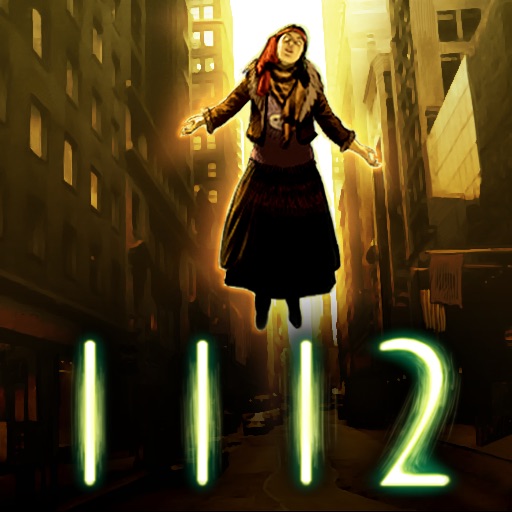 iPhone App
$4.99
Rating:
:: AMAZING SEQUEL
The second episode to 1112 shadows the first episode by taking the game to a whole new level of greatness. Games of this style have found their model to follow, and it's 1112.
Developer:
Agharta Studio
Price: $4.99
Version Reviewed: 1.0.1
Graphics / Sound
Rating:
Game Controls
Rating:
Gameplay
Rating:
Overall Rating:
Epic doesn't begin to explain the feelings I get when playing 1112. My first experience with it follows right along with Jeff's
review of Episode 1
, and this one left my appetite wet enough to just want some more. If you haven't checked out the first episode of 1112, I'm almost envious of you right now, as you'll have an extended play through of an amazing point and click adventure game that truly makes full use of the unique iDevice features.
1112 Episode 2 picks up right where Episode 2 left off, and it offered the same level of challenge throughout the entire game. I'll stay away from plot elements, specifically for those of you who haven't yet checked out the original title, but know that by the end of 1112 Episode 2, I was almost physically angry that I would have to wait for Episode 3 to come out. Almost.
In their defense, a three developer tem putting on this type of quality deserves some adoration. It didn't keep me from digging a little deeper to find out when I would get my appetite wet again with 1112 adventure goodness. I was told that the projected date is the end of summer, but I wouldn't look at that is as set in stone.
If you aren't familiar with 1112, it follows a game mechanic that is much like many of the point and click adventure games with a splash of hidden object elements. The method that this game takes to make all of the particular parts of the game come together is truly amazing. Players at times have to utilize their in game cellular phone to make important calls, turning the iDevice as if they were actually making a phone call.
The puzzle element that exists in both episodes of 1112 is impressive. Puzzles utilize various aspects of the touch screen, adding an extra layer of difficulty to some of the puzzles. 1112 E2 provides the same, if not more, challenge and intrigue then its original counterpart. An interesting addition, is the ability to make choices that end the game early. Thankfully you can continue and, as my wife would say, make a better choice.
Episode 2 was delayed for quite some time, leaving players thirsty for more after the end of Episode 1. Even though I could argue that Episode 2 wasn't quite long enough for me, every minute was an amazing experience and I clocked in over three hours of playtime before I beat it. You'll have to keep in mind I had to use a bit of walkthrough help while playing the game as well. I am usually against that kind of thing, but I wanted to get to the end of the story as quick as possible. Every step had me wanting to know what would happen next, and each time an answer was found, 2 more puzzles were created.
Graphically, 1112 provides amazing artistic graphics and scenes. The soundtrack is great, and specific places provide music that help set the tone for the entire story line. If you haven't picked up 1112 yet, now is as good a time as any. You'll find an amazing experience that will make you thirsty for more. A detailed plot, riveting dialogue, and superior puzzles make 1112 Episode 2 constant entertainment from beginning to end.