iPhone App - Designed for iPhone, compatible with iPad
After months of waiting for followers of the title, Gameloft have today announced the release of N.O.V.A Near Orbit Vanguard Alliance. Possibly one of the most anticipated App Store titles of the year, N.O.V.A Near Orbit Vanguard Alliance is a science fiction first person shooter set in futuristic environments. Graphically stunning, the game centers around man-made artificial satellites called near-orbitals, created to allow people to live on due to the Earth no-longer able to sustain life.
For the protection of these separate near-orbitals they each came together to create N.O.V.A, or the Near Orbit Vanguard Alliance. A team of mercenary operatives tasked with the mission of fighting to defend mankind. Forced back into battle against your will, you play as Kal Wardin, a retired marine. Knocked out cold by members of the N.O.V.A, Wardin finds himself assigned to a string of life-threatening missions.
Highly compared to that of the Halo franchise which has become insanely popular all over the world on Microsoft's Xbox platform, N.O.V.A Near Orbit Vanguard Alliance plays out over a satisfying 13 campaign levels, each taking you to a different landscape, including: a jungle, snow, spaceship, bunker and a forgotten alien city. There are six weapons within the game which you can take advantage of to help you on your mission. These include: an assault rifle, a shotgun, a sniper rifle, a handgun, a rocket launcher and a plasma gun. Plus, in certain levels you'll also get to use grenades and even rock out on machine gun turrets!
As well as playing the game yourself, N.O.V.A Near Orbit Vanguard Alliance can be played in multiplayer mode, too. In this mode, 2-4 players can play in local and online multiplayer deathmatchs, over Wi-Fi and you can versus up to 2 players via a Bluetooth connection. In total, the game's mutliplayer option offers a range of 5 in-game maps in which you can choose from.
Already a 5-star hit wonder after less than 24 hours on the store, and receiving huge critical acclamation, I can't help but think N.O.V.A is going to be an instant App Store hit, if it isn't already! I have to say, having picked up the game myself and played through a level or four, this game sports some of the best visual based graphics I have ever seen on the iPhone (and iPod touch) platform. I'm not just saying it, it's like N.O.V.A crosses that invisible barrier of mobile game to console wonder, and in my personal opinion, Gameloft has excelled.
Be sure to stay tuned for our full in-depth review of N.O.V.A Near Orbit Vanguard Alliance, very soon. In the meantime, feast your eyes on some in-game shots from the game below!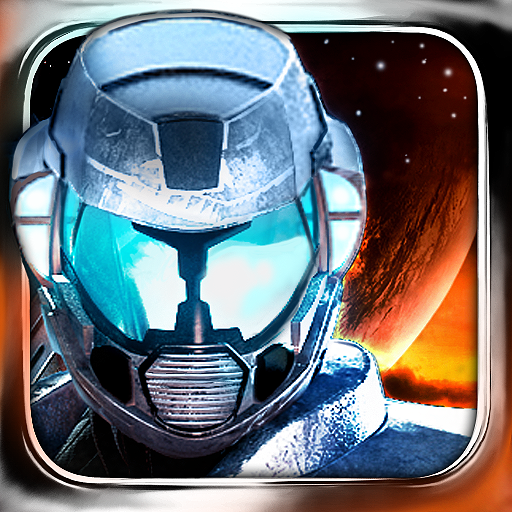 iPhone App - Designed for iPhone, compatible with iPad
Released: 2009-12-17
::
Category: Game
$4.99
[gallery]