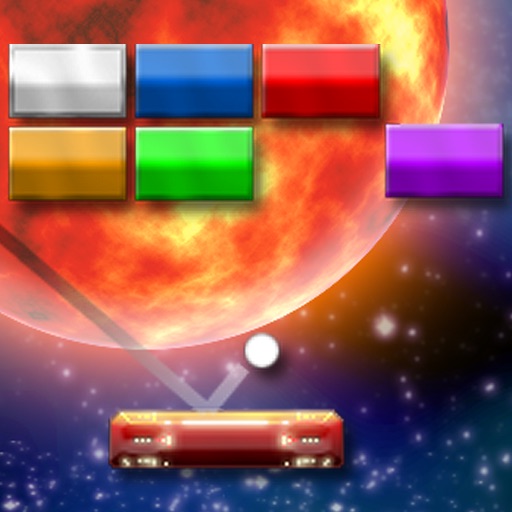 iPhone App
$0.99
Rating:
:: COULD BE BETTER
Stackster offers Arkanoid style gameplay at a budget price
Review Update: 01/07/11, Version 1.08
Stackster previously suffered from an increasingly annoying control system. The inability to see the paddle properly due to your finger covering it at all times was annoying. Losing lives due to playing badly is one thing but losing lives because you couldn't see properly was darn irritating. Fortunately the latest update has fixed this. Stackster makes for an instantly more appealing offering at its budget price. Sure it's difficult still but this time it's because you're not fast enough, which is much more acceptable than because of bad finger positioning. Give this a shot if you've completed all that Arkanoid has to offer.


Developer:
Russ Kumro
Price: $0.99
Version Reviewed: 1.07
Device Reviewed On: iPhone 4
Graphics / Sound Overall Rating:

Game Controls Overall Rating:

Gameplay [rating: 60/100]
Replay Value Overall Rating:
[rating: overall]

Immediately there's something that stops Stackster from being fantastic fun - its control system. It's so annoyingly flawed it makes what could have been a great game, merely quite average.
Back tracking a moment, Stackster is an Arkanoid clone. I love Arkanoid, I've been playing it obsessively for years and I love many of its clones. I hoped this would be the case with Stackster but unfortunately it's not quite worth it. At first, the control system feels fine. You use your finger to move the paddle from side to side in order to bounce the ball towards the blocks that must be destroyed. The problem lies in the fact that while your finger is held down to move the paddle, you can't actually see the paddle. My fingers are far from large but I hate to imagine how much more of a problem this would be if you've got large hands and fingers.
Not being able to see the paddle clearly makes the game much harder. It's so infuriating missing the ball because you couldn't see exactly where the paddle is. If the bottom of Stackster's screen had an area in which to move your finger, making it clear from the paddle image, this would have been all solved.
It's a shame as Stackster would be a lot of fun if it wasn't for this. There's 100 levels in all and you can replay levels as and when you choose. The graphics, although simple, fit the Arkanoid style perfectly and the physics engine is quite effective when it comes to bouncing balls. The potential is clearly there.
As it stands though, Stackster is just a little too frustrating to be worth recommending over the likes of Arkanoid, even if it is more expensive. Still, if you're desperate for something like Arkanoid but you've only got 99c spare, Stackster does at least offer a ton of levels.