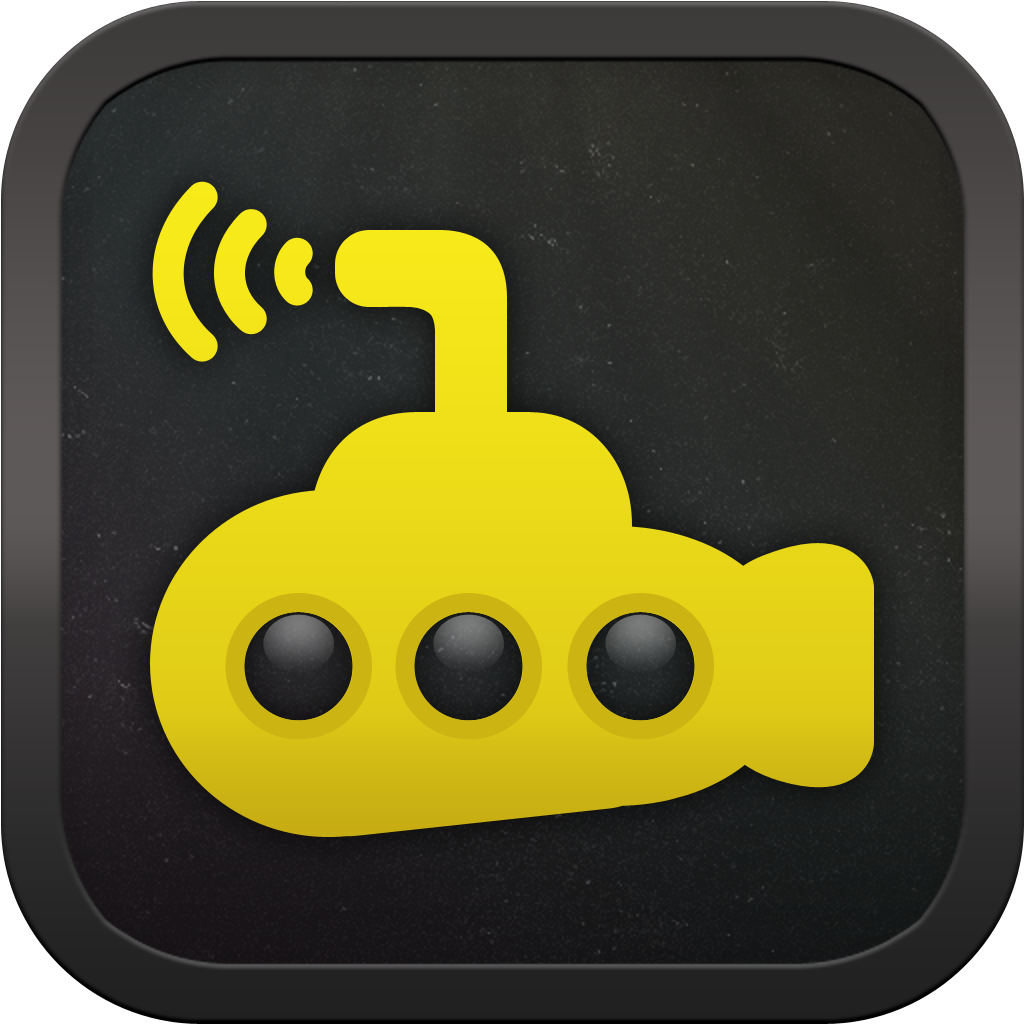 iPhone App
FREE!
Rating:
:: TOO CLOSE FOR COMFORT
This latest attempt at a social network might make users feel less than sociable.
Developer:
Sonar Media
Price: Free
Version Reviewed: 1.9.5
Device Reviewed On: iPhone 5
iPhone Integration
Rating:
User Interface
Rating:
Re-use Value
Rating:
Overall Rating:
In the landscape of apps, it's a social world. I get that, even if I'm not the most social creature out there. But how social is TOO social?
Sonar
is pushing the envelope.
Like its namesake, Sonar 'pings' other Sonar users to see who is nearby, and it uses data pulled from Foursquare to geolocate them. If friends are around, it's a simple matter to send a quick text message from within Sonar to see what they're up to. A friends list is populated by inviting those on Facebook, Twitter, Foursquare and LinkedIn, or by showing who on a user's friends list already has a Sonar account. Without a Sonar account, they aren't visible, and herein lies a large problem with the app. I don't live in a huge urban area, so no one I know is using the service, and I can't for the life of me think of a reason why I would want to ask them to give up a little more of their already-precious privacy to join Sonar.
I live near Atlanta, so I thought on a recent outing there that I would give Sonar another go and see what it would do in a much, much larger environment. Sure enough, it showed me several other Sonar users who had been in my immediate vicinity within at least a few hours, but it also encouraged me to send these strangers messages and start up chats. I don't know about anyone else, but this just doesn't seem like a good idea. Do I really want complete and total strangers knowing where I am and where I was, and even worse, do I want them to be able to contact me? Chatting with friends and keeping up with them is one thing. This is quite another.
Sonar does what it does fairly well, with no real visual frills, but is there a need for yet ANOTHER social network? Between Pinterest, Facebook, Twitter, Foursquare, Instagram and others, I think most of my social needs are already met. Sonar is just another stranger trying to message me.