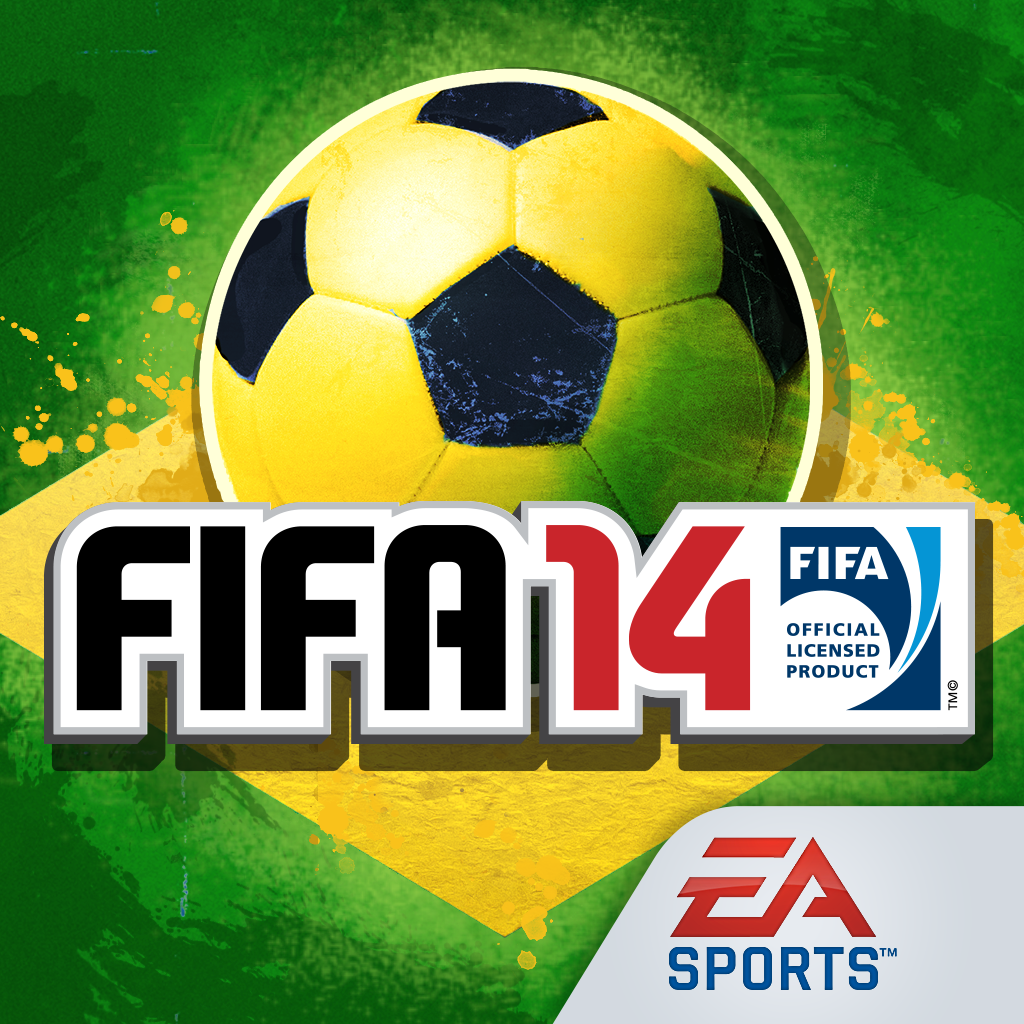 + Universal App
FREE!
Rating:
:: FREE-TO-PLAY FOOTIE FUN
The Ultimate Team is the perfect way to experience free-to-play.
Developer:
EA Sports
Price: Free
Version: 1.0.2
App Reviewed on: iPad 2
Graphics / Sound
Rating:
Gameplay
Rating:
Playtime
Rating:
Replay Value
Rating:
Overall Rating:
FIFA has finally gone free-to-play. That is no typo. FIFA 14 is available now on iOS for the whopping cost of no money. But how could EA Sports take one of their most successful brands and release the newest version for free? More importantly, what has been removed to justify the non-existent price tag? Rest assured that while this may not be last year's FIFA, the core soccer simulation remains just as pristine as prior iterations.
When it comes to free-to-play experiences, EA has produced titles that hit both ends of the acceptability spectrum. Madden 25 set the bar low enough to trip over, while Plants vs. Zombies 2 stood as an example of how to make the pricing model work to perfection. Thankfully FIFA 14 leans more towards zombie invasions than pigskin abominations. First off, there are no limitations to how much time a player can invest in the game. The bottom line is that FIFA 14 can be played forever, without the necessity to invest a single penny.
This year's footie installment shifts the entire focus of the simulator towards the Ultimate Team mode. Purchasing packs of cards using either in-game currency or real cash can be used to manage the team's roster, upgrade skills through training, or manage contract negotiations. As said earlier, there is no necessity to ever spend money, with the caveat that the player must be willing to grind out matches in order to accrue cash. Is it more convenient to fork over real cash? Sure, but it is not a requirement to get the full "FIFA experience."
Once the game itself is actually initiated, it possesses the same action that the iOS audience has been gradually falling in love with over the past five years. Every aspect of the sport both on and off the pitch will strike a chord with dedicated soccer fans. It doesn't hurt matters much when the controls are spot on and the visuals are as great as ever, especially on current model iOS devices.
With the move to free-to-play, there will undoubtedly be a vocal minority that incessantly complains about missing the glory days of paying cash and getting a completely unlocked single player experience. Well guess what? There is an option to pay $4.99 to unlock an exhibition, tournament, and manager mode. Truly, this is the best of both worlds.
EA Sports would be wise to apply the FIFA 14 model to their other mobile sports franchises down the road. It is the perfect marriage of a free base application that can be played forever, to a purchasable standalone experience that so many have grown to know and love. Not to mention that FIFA's action on the field is so far ahead of the pack that the competition has completely lost their scent. Vuvuzelas be damned, there is no reason not to join the action this season.