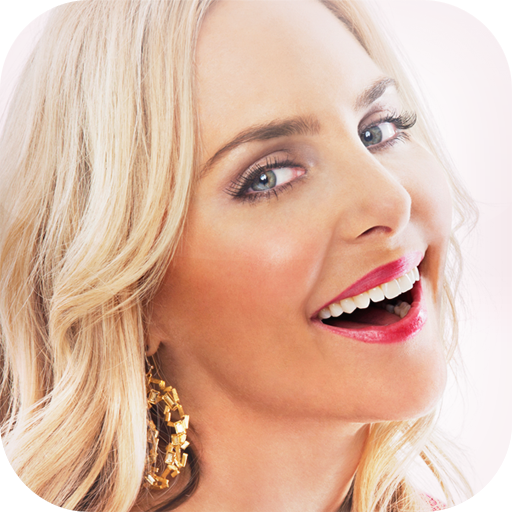 + Universal App
$1.99
Rating:
:: GOOD MAKEUP TIPS
Celebrity make up artist Carmindy offers some useful tips, videos and other info in this new app.
Developer:
Appsolute Media
Price: $2.99
Version: 1.0
iPhone Integration
Rating:
User Interface
Rating:
Re-use / Replay Value
Rating:
Overall Rating:
Perhaps you know Carmindy from TLC's "What not to Wear," or simply as a prolific and popular celebrity makeup artist. Either way, if you're a fan of hers you'll definitely want to check out her new app which launched this week, offering a host of makeup tips, advice, guides to specific looks and more.
There are two parts of this app which are most useful for makeup tips and advice. The first is the list of eight different looks, from Carmindy's 'Famous' 5-Minute Face, to 'Date Night' to 'Holiday Party' and more. After you've created a profile, filling in such details and hair and eye color, you'll get step-by-step instructions for each look. There are also 16 videos featuring Carmindy herself showing you how to perform some, but not all, of the steps within the looks.
While the videos are quite helpful, the step-by-step instructions for each look are a bit lacking in detail and description. Another issue is that they say it offers "Full view with illustrations" in Landscape mode, however there are no illustrations it's just the same information. Additionally, while the suggestions for specific products to use with each look are somewhat helpful, and I do appreciate her including both low-end and high-end priced options, you can't individually select items (just the categories) to add to the shopping list. Furthermore, some items are simply not available in certain areas, stores, etc. To be more useful if it offered direct links to merchants or online beauty stores that definitely carry the items mentioned.
I would be remiss if I didn't mention the other features, such as note-taking and photo saving for you to interact with the app to save your favourite looks. You can Tweet or Facebook your favorite looks to save with friends. There's also a section which brings in Carmindy's twitter feed, and info about her, links to her site and more.
Overall, I think this app is plenty useful for a quick reference for make-up tips, and for fans of Carmindy and her fresh and unique style. I don't know if everyone will want to pay the $4.99 - luckily it's currently on sale for $2.99, so try and pick it up before it jumps back up.