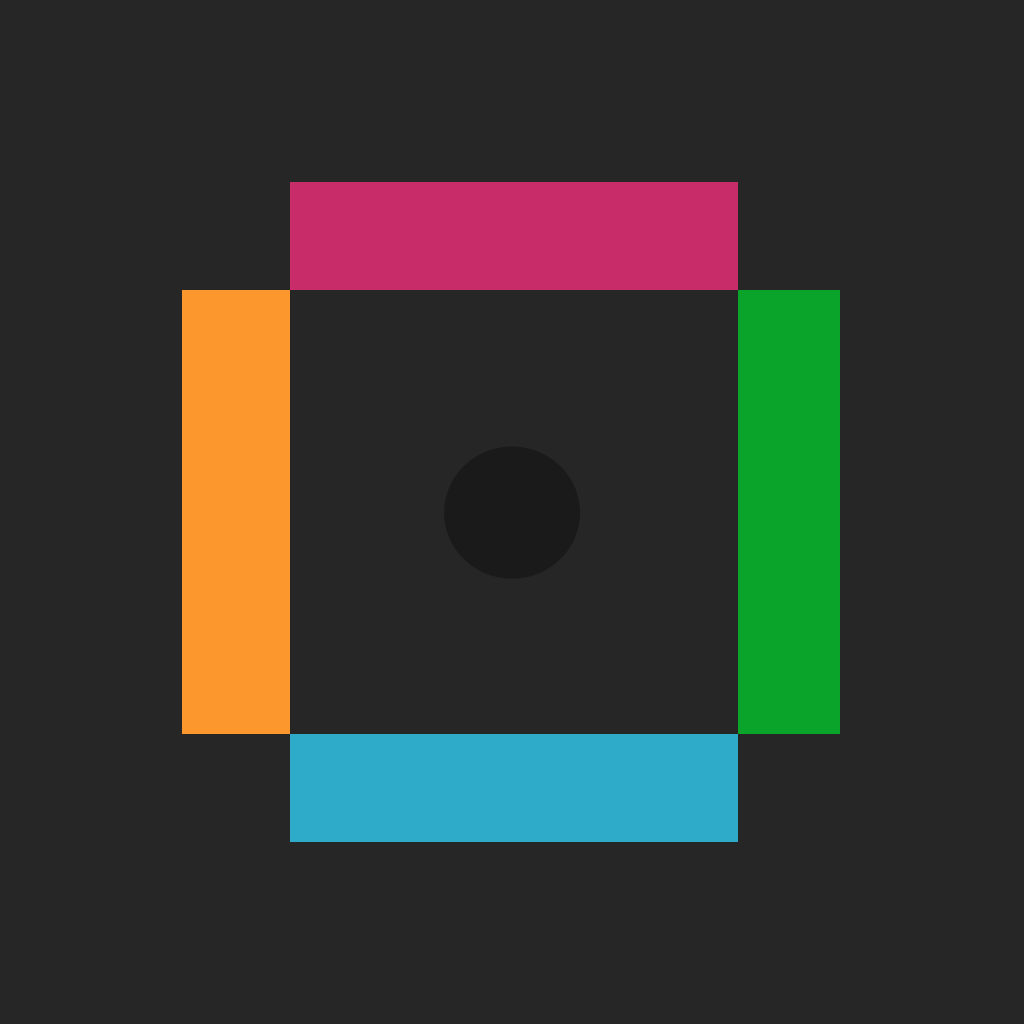 iPhone App
FREE!
Rating:
:: SIMPLE YET HARD
A fast-paced color matching puzzle game that's virtually impossible to beat.
Developer:
Jan Ivanecky
Price: Free
Version: 1.1
App Reviewed on: iPhone 5
Graphics/Sound
Rating:
Game Controls
Rating:
Gameplay
Rating:
Replay Value
Rating:
Overall Rating:
I am Box is a simple, fast-paced puzzle game that can make players both frustrated and excited at the same time. While it's simplistic and challenging, these factors may not be enough to keep players coming back for more.
Located at the center of the screen is a box with four different colored sides: pink, green, orange, and blue. It appears that there are magnetic fields of some sort located around the box. Different colored triangles float toward the box slowly, but they quickly are attracted to it once they get inside the last circle. Tapping on both the left and right side of the screen rotates the box so gamers can match these triangles with the same colors on the box sides. The goal is to survive as long as possible.
It sounds simple at first, but this game is extremely fast-paced. I couldn't make it past 12 seconds in 30 minutes of playtime. Whenever an arrow hits the wrong color on the box, the game comes to an abrupt end. Players are presented with their time, which stays on the main screen of the game.
Everything about this game is minimalistic. The graphics are bright yet simple, and the game play is challenging although it doesn't take much effort to play. The music pairs up nicely with the game, and wearing headphones helps make the experience even better.
The downside is that the positives also become the negatives. While it is simple to play, it can get boring pretty quickly. There aren't any Game Center achievements or leaderboards, and no power-ups to help keep gamers alive. Additionally, the game requested permission to access my microphone, which was an immediate turn-off for me. I found no reason why it needed access.
I am Box shouldn't be completely dismissed. It can be fun to play with friends, and it's a great time waster when waiting for the bus or standing in line at the store. Its free price tag makes it worth checking out, but the rise in blood pressure that it may cause might not be worth it to some.