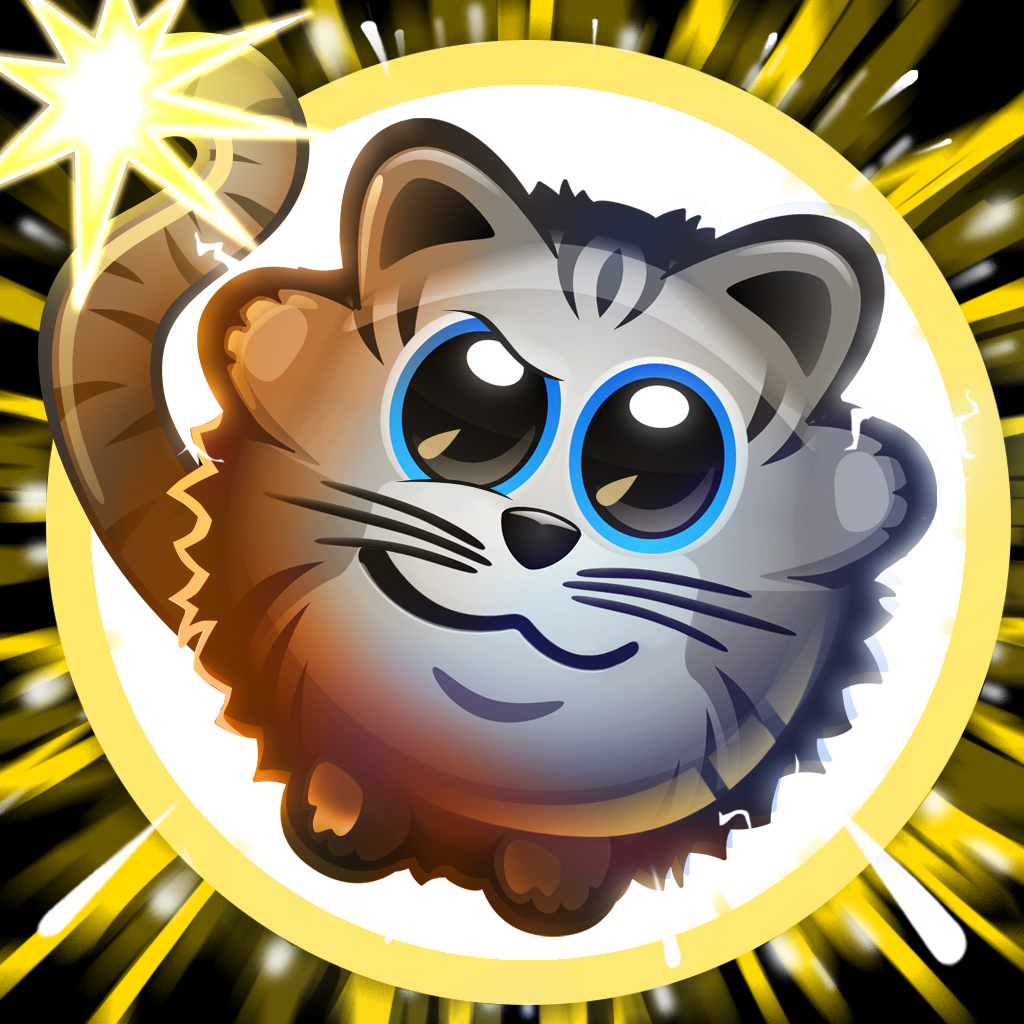 + Universal App
FREE!
Our Review by
Rob Rich
on May 17th, 2013
Rating:
:: KITTY KABOOM
It might just be time for the birds to make way for the cats.
Developer:
Chillingo
Price: FREE
Version: 1.0
App Reviewed on: iPhone 5
Graphics / Sound
Rating:
Gameplay
Rating:
Playtime
Rating:
Replay Value
Rating:
Overall Rating:
To think that I, a fairly big cat-lover, would be so enamored with a game about blowing up kitties. And yet that's exactly what I am: enamored. Chillingo and Radiangames'
Bombcats
isn't really a glorification of feline violence, though. It's a cute, cartoony, and utterly addicting physics puzzler that refuses to let go once it's sunk its claws in.
It appears as though some sort of magical cat has turned all the other cats in the land to walking, meowing explosive devices. It's also imprisoned all the kittens because, I dunno, wizards are jerks? Players have to put the volatile kitties to good use as they fling them across all manner of wacky environments while busting the jailed young 'uns out. Dragging a finger away from the cat adjusts its trajectory while releasing the screen sends it soaring through the air. It's also possible to fling the felines - of which there are seven to unlock and choose from, each with their own abilities - more than once, even while in mid-air, in order to reach the trickier areas.
Simply playing Bombcats feels good and is easy to pick up on. After only a few levels, I was making course corrections and blasting my way through timed challenges with ease. Despite being easy to play, completing each level with the best score (three suns) is the real challenge and with a current total of 192 to master, it'll keep players busy for a while. The way many levels tend to unlock several more at once upon completion, many of which are special challenges, also keep the "one more level" cycle going. There are also quite a few cosmetic items such as hats and glasses, power-ups, upgrades, and more to acquire. Plus all the cats are just so freaking cute!
I had a few problems with accidentally blowing up a cat prematurely here and there because I tapped the wrong part of the screen while it was in motion, and other times accidentally launching it a second time instead of detonating for the same reason, but neither issue came up often enough to ruin the fun. A bigger potential sticking point is the limit of three retries per day on some of the challenges, as well as the one level skip per day. They aren't exactly required commodities, and the developers were smart in limiting the implementation of both so that players are never forced into a "pay or wait in order to progress" situation, but it could still be off-putting to some.
I never would've expected blowing up cats to be so much fun, that that's exactly what Bombcats is all about. It's full of challenging levels, cute kitties, unlockable extras, and can be incredibly hard to put down.