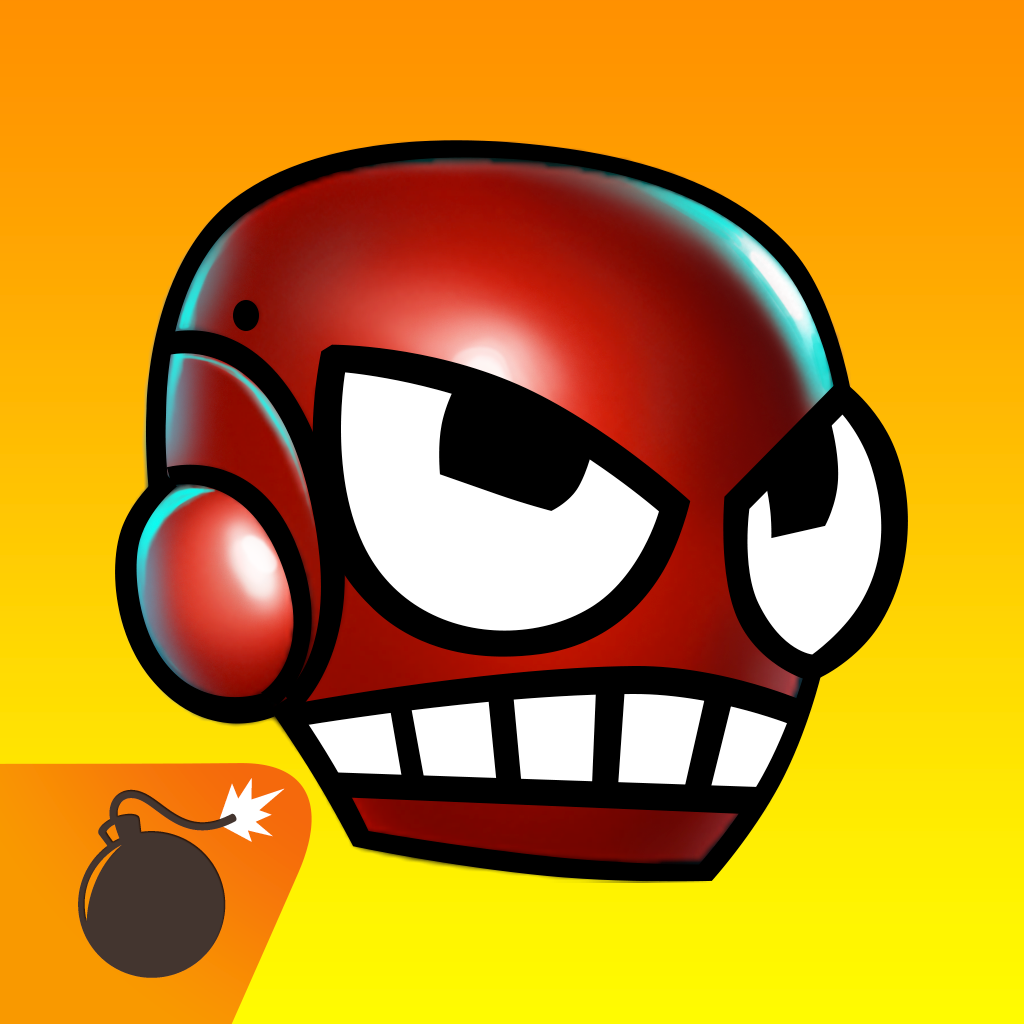 + Universal App
FREE!
Rating:
:: LIGHT STRATEGIZING
Combine classic Worms with one part robots, plenty of in-app purchase and mix well with some fun.
Developer:
Kabam
Price: FREE
Version Reviewed: 1.0.1
Device Reviewed On: iPhone 5
Graphics / Sound
Rating:
Gameplay
Rating:
Playtime
Rating:
Replay Value
Rating:
Overall Rating:
There's plenty of fun to be had with
Worms
style strategy game,
Blastron
, but even the most patient of gamers might start to wish for a few less in-app purchases. They're ever keen to be noticed.
Set in a world in which robots compete with each other, by firing missiles and other weapons, the parallels to Worms are very strong. Blastron's robots might not make cute noises like the invertebrates do but otherwise, its core gameplay is pretty similar.
Players move their robot around with a virtual left stick while a virtual right stick enables them to direct their weaponry at their target. Finer details such as the ability to jump, or adjust the strength of the weapon, also stem from these two sticks. It's simple enough while not feeling restrictive. A bar at the bottom offers up the choice of weapons, as well as some useful boosts such as health or bonus experience.
Besides the initial practice mode, it's possible to participate in either a campaign mode or multiplayer. The former offers up plenty of different stages for players to traverse, but offers a significant restriction: the ticket system. This means players can only complete a certain number of stages, before waiting for the tickets to recharge. On the plus side, multiplayer is unrestricted so there's pretty much always something to do.
While the focus in the campaign is on deathmatch, other modes such as sudden death and kill count also play a role, with the first quite explanatory and the second involving killing opponents as many times as possible within the time limit. Multiplayer is limited to deathmatch, with the promise of more soon.
It's all quite satisfying, with each bout taking only a few minutes, lending itself perfectly to portable play. What's less satisfying is that sense that Blastron really wants one to spend money. Two currencies: rivets and gears play a role here. They're both used to reload weapons, buy new equipment and upgrades, as well as boosts. Some of these upgrades or reloads cost a LOT, although playing for long enough should, eventually, suffice. It still feels in need of some more generous balancing, though.
Take away those monetary issues, and I really enjoyed Blastron. It's perhaps a little too similar to Worms for some, but it's a fun experience, and the combination of campaign and multiplayer mode means there's always something to do in it.