+ Universal App - Designed for iPhone and iPad
This week at
148Apps.com
, site editor
Rob LeFebvre
took an in-depth look at the new Logitech Wireless Boombox. LeFebvre writes, "Logitech's newest addition to the device genre is by far the best I've played with. The sound is amazing for such a small footprint; the lows are deep and rich, the highs successfully bright without becoming too brittle.
The hardware itself is smooth, sleek and rounded. The dip in the middle, where an old school boombox would have held a tape deck, is just right for a hand to grasp it, obviating the need for an extruded handle. The unit feels solid, like it would hold up to some roughness in handling. The plug and line-in jacks are thoughtfully covered with a rubber flap, protecting from dust or mist. In the back of the unit sits a flip out stand, one that folds flat against the boombox for easy travel."
Read the full review on 148Apps.com.
GiggleApps.com celebrated what's left of winter with Amy Solomon's review of Into the Snow: A Stella and Sam Adventure. Solomon states, "Not only are these puzzles fun and interactive, but I appreciate how Stella creates a motif around each puzzle once created, also showing as a faint gray drawing in the snow, demonstrating what one can do with one's imagination, as the stick man turns into a soccer player or as the additional details are added to the sailboat which are also made from sticks. They then include an ocean full of waves and a "show shark" that moves with the tap of a finger as well as birds seen in the distance. I really enjoy the basic style of art used in these snow drawings, childlike and reminiscent of the illustrations found in Harold and the Purple Crayon."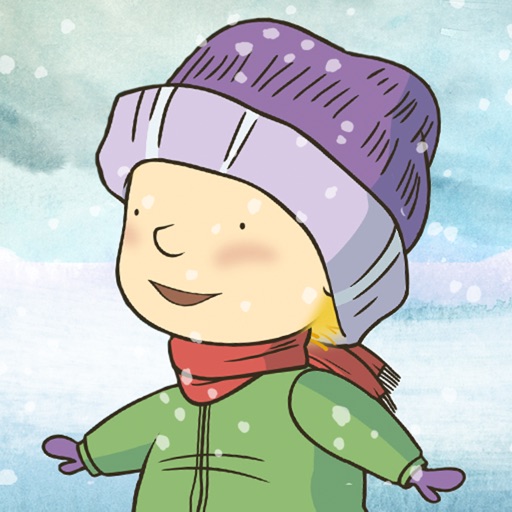 +
Universal App
- Designed for iPhone and iPad
Released: 2011-03-10
::
Category: Game
$1.99
And last, but certainly not least,
148Apps.biz
writer
Brad Hilderbrand
reported on a recent agreement regarding smartphone customer privacy: "In a potentially landmark move Apple, Google, HP, Microsoft, and Research in Motion (RIM) have come to an agreement with California Attorney General Kamala D. Harris to strengthen and enhance user privacy. The companies have agreed to create and prominently display a privacy policy detailing what information they collect from consumers and how exactly they plan to use it. App Store curators such as Apple and Google will also have to keep a close eye on how the apps sold in their stores handle user privacy, and both the developers and distributors of offending apps could be hauled into court."
Read more on this developing story at 148Apps.biz.
That's a wrap on another week that was. Join us next week for another week that has passed....or something like that. In the meantime, keep up to date on the latest app reviews, news and contests by following us on Twitter or liking our page on Facebook. Bye now!