iPhone App - Designed for iPhone, compatible with iPad
Inside Nike Labs - Beaverton, OR. A man, dark-suit, gym-bred toned muscle, speaks softly,
"Now that we have covered the vast majority of the traditional workout app categories: running, strength training, various sports, I think it's time to bring it all together."
After voracious applause, he goes on. "What we need is a way to pump music into athletes ears. Loud music. We'll let them choose playlists and songs, and if they are good we'll even let them hit the random button!"
After a bit of rumbling amongst the crowd, a brave administrative assistant clears his throat. "Uh, boss, doesn't the iPhone do that already?"
After a momentary pause in thought he counters with, "No, you imbecile, not like we'll do it! We'll have professional male athletes give 10 second motivational speeches to really get their hearts racing. Would Adrian Peterson quit on a race? Hell no!" The boss then pushes his "deploy" button, sending a reluctant Tiger Woods out to hit the interrupting assistant with a failed prototype club.
With a spark of motivation and an ounce of fear, the app team at Nike then gets to work, creating the slickest workout music platform that they could come up with. Using the playlists that are built into iTunes, the Nike BOOM app launches nuclear songs at you with such speed that you'll have to catch your breath... that is if you were breathing (you're training so hard that you are unconscious, right?). At the beginning of your workout, and intermittently throughout, you'll also get a little motivational speech by seemingly interested athletes telling you to "pick up the pace" and that "the season is on the line."
If little sprinkles of motivation get you though, there's nothing out there better than Nike BOOM. Now get off your butt and go train! It's a real shame Rex Ryan doesn't dish out the in-app motivation.
"Let's go get a g- d- snack!"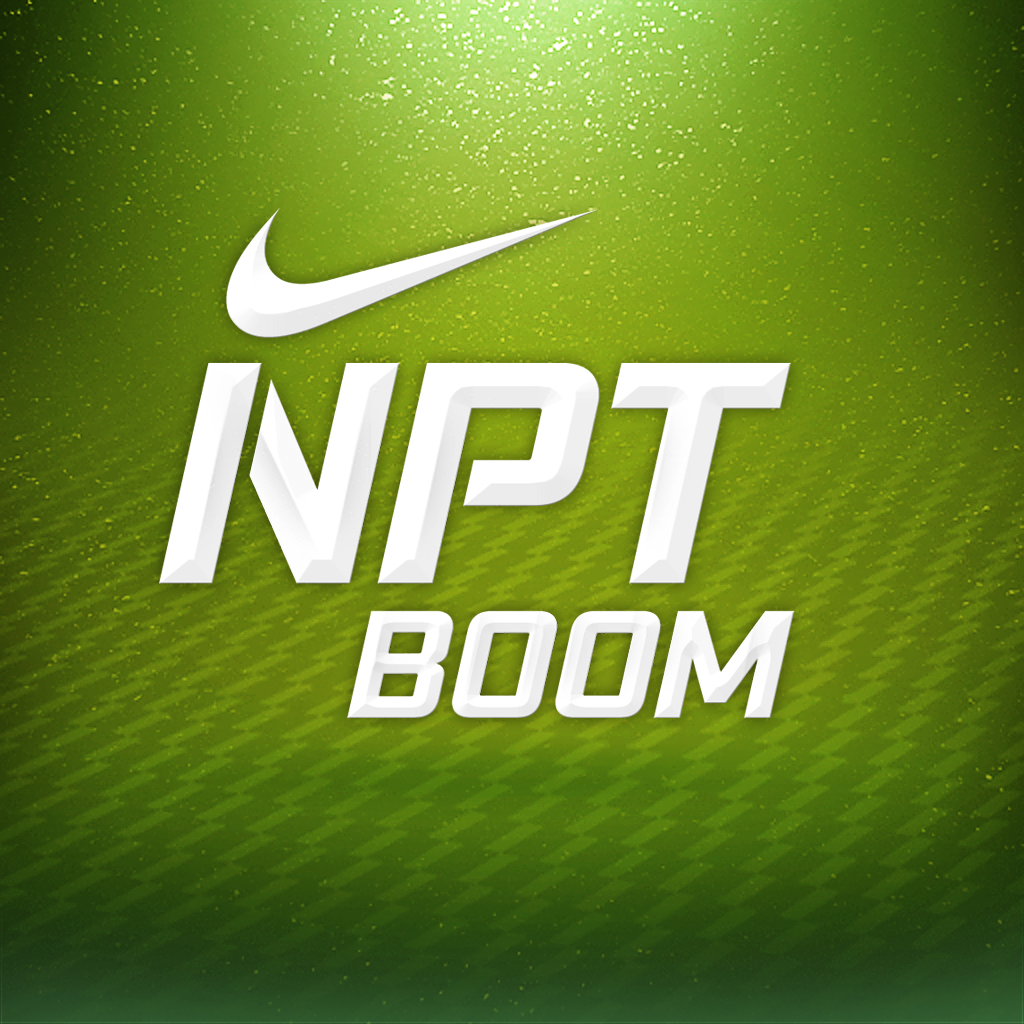 iPhone App - Designed for iPhone, compatible with iPad
Released: 2010-07-15
::
Category: Game
FREE!