Bruno Bozzetto might not be a name instantly familiar to US audiences but he certainly deserves to be. He's a very sharp witted and sarcastic Italian cartoonist with a background in satirical animated shorts, one of which (Grasshoppers) was a nomineee for the Best Animated Short Oscar in 1990. In recent years, he's switched over to flash cartoons and other web based entries which is how we come to Shake Up Bozzetto.
Shake Up Bozzetto is an app that offers 101 black and white as well as color sketches by Bozzetto. They're all quite simple yet witty, the kind of thing that people would expect in a newspaper. It's much akin to the likes of Garfield but with a bit of an edge to them. The cartoons follow the world through Mr Rossi's eyes, a deeply sarcastic character who enjoys thinking over numerous different universal and timeless themes. Much of the humor stems from observational humor with a welcome dose of cynicism too, just the kind of thing that many can relate to.
The app itself comes in iPhone/iPod Touch and iPad varieties. The iPad version stretching more accurately across the larger screen space. Each app allows for viewing the cartoons either in a linear mode, by simply swiping from side to side. They also allow for a more random mode in which iPad owners touch the screen to find a random selection and iPhone owners can shake their device.
As is often the way with such things, favorites will be quickly determined by Shake Up Bozzetto's readers so it's possible to mark these entries as favorites for easy consultation in the future.
Shake Up Bozzetto looks to be a very entertaining and satirical read, ideal for those looking for a touch of humor to their lives.
It's out now and priced at $0.99 for either iPhone/iPod Touch or iPad varieties.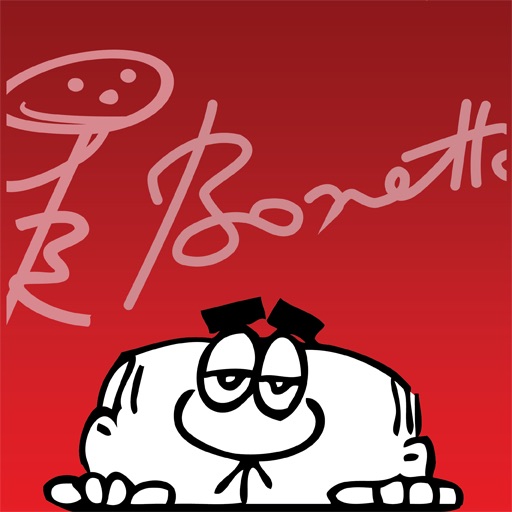 iPhone App - Designed for iPhone, compatible with iPad
Released: 2011-07-11
::
Category: Game
$0.99
iPad App - Designed for iPad
Released: 2011-07-11
::
Category: Game
$0.99