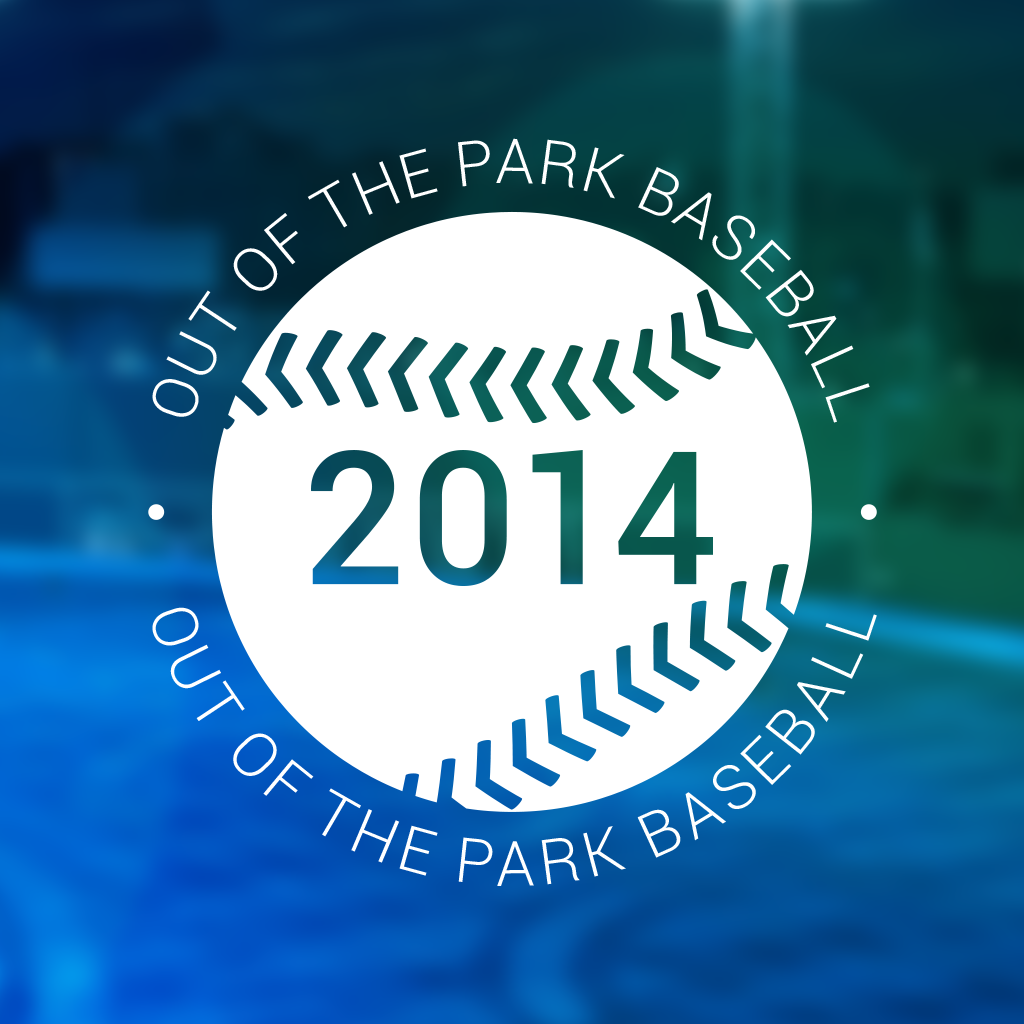 + Universal App
FREE!
Rating:
:: SOLID CONTRACT
The long-running baseball simulator returns to mobile with a much-improved entry in the series.
Developer:
Out of the Park Developments
Price: $4.99
Version Reviewed: 1.0.0
Device Reviewed On: iPad Mini Retina
Graphics / Sound
Rating:
Controls
Rating:
Gameplay
Rating:
Replay Value
Rating:
Overall Rating:
Baseball is a game of inches and adjustments: little things can go a long way toward success. The iOOTP Baseball series, the mobile versions of the long-running Out of the Park baseball simulation series, started off incredibly strong a few years ago. But the lack of year-to-year change made things feel a bit stale, as little issues became more annoying. But two little changes to the game have made it a much-improved product.
Now, for those just jumping in, this is not a traditional baseball game: this is purely a simulation title where players run a franchise as the general manager of the team of their choice, with the ability to even manage games on a pitch-by-pitch basis. Players can make the moves that they think will help win, and do what they choose, but ultimately the players on the field will decide what happens - through text describing what happened. This is about as simulated as simulations get. Players can be as hands-on-or-off as they want to be, simulating entire weeks at a time, letting the computer set up lineups, or they can micromanage every single detail. This is a very deep game. And there's the ability to not just play with current rosters, but with customized fictional leagues and even historical MLB seasons going back decades, though many seasons require in-app purchases to unlock.
While the heart of the game is largely the same, there are two key changes. For one, the interface has been tweaked, especially on iPad, and given a general visual flattening that makes it fit in a lot better with iOS 7. It just looks a lot more modern and appealing, though it's still very convoluted at points. The other feature is the ability to easily edit players' various attributes including performance, potential, and biographical info. This is important because it allows players to create the experience that they want. Feel like a player should be better in certain performance attributes or think that they have a particular pitch type that the default rosters don't have? That can be changed. Heck, one can just change their names if they're annoying. The editing even gets to contract and experience details, so it's easy to cheat, but dedicated players looking for realism at least have an outlet for it that's accessible from any player page.
This editor and the improved UI design are both features that re-energize this game for me. I certainly think that there's lots of little ultra-nerdy things I'd love to see added, but I'm excited about iOOTP again after being let down the last couple of years. For the hardcore baseball fan ready to lose a couple hundred hours in simulating their way to glory, this is well worth picking up - whether it be for the first time or once again. It's not a dramatic change, but the little adjustments go a long way, just as they do for success in baseball.