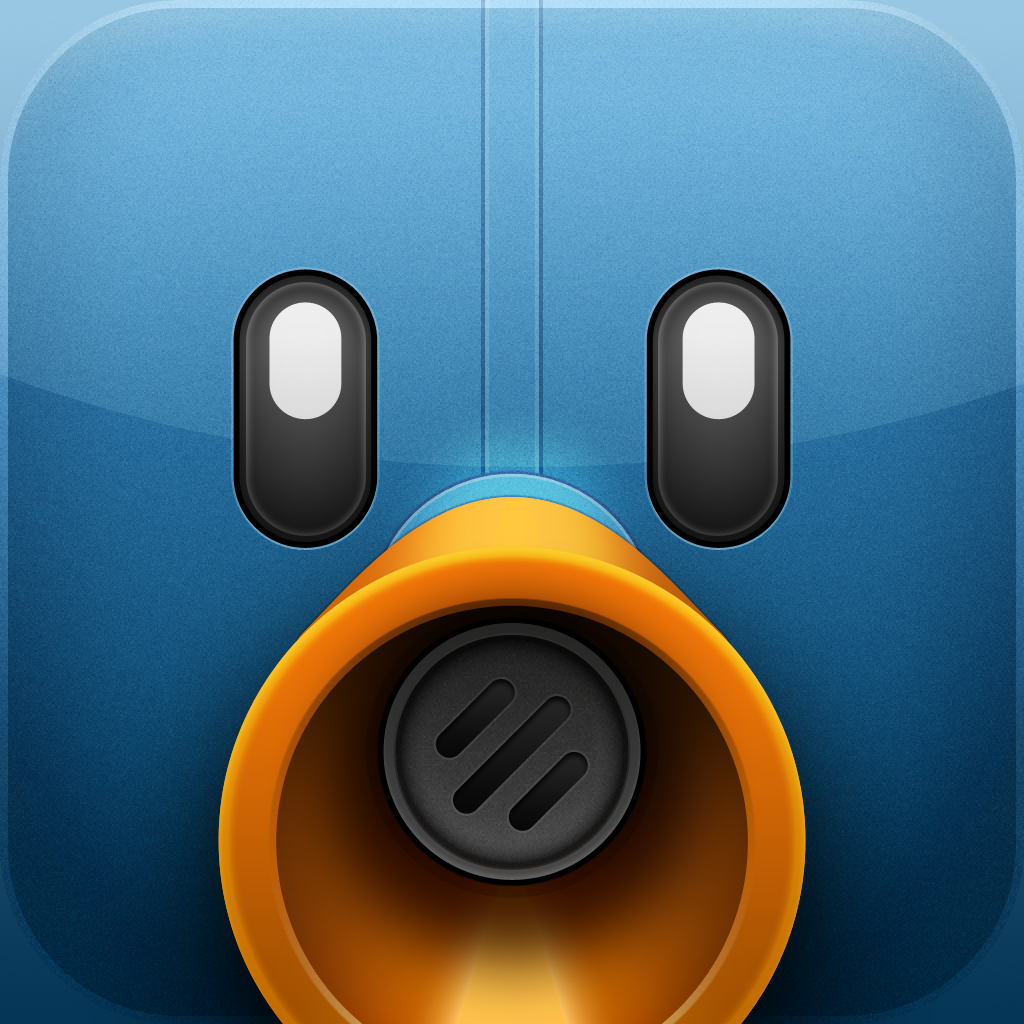 iPhone App
$4.99
Rating:
:: HANDSOME TWEETS
Tweetbot is a full Twitter client a full feature list and an eye for design. Is it worth switching from your current Twitter app? Keep reading to find out.
Developer:
Tapbots
Price: $1.99
Version: 1.0.1
iPhone Integration
Rating:
User Interface
Rating:
Re-use / Replay Value
Rating:
Overall Rating:
Let's take a look at Tweetbot from the fine folks at Tapbots. It's a full Twitter client with a focus on a full feature list and an eye for design as only Tapbots can do it. We take a look and try to figure out if this app is worth switching from your current Twitter app for.
It used to be that there was a new Twitter client every week. Things have luckily slowed down and it's been a while since we've seen a really good new Twitter client to add to the stable of the ones we already have. But even though many clients are great mobile companions to the Twitter site, each has their plusses and minuses, Tweetbot included. So, is Tweetbot the right Twitter client for you?
You can take a look at the apps from Tapbots to see that they have a real talent at designing beautiful and creative apps. Take a look at our previous reviews of Weightbot, Pastebot, and Convertbot for examples. Tweetbot fits right into that portfolio of really well designed and thought out apps.
First off, Tweetbot does everything you'd expect a Twitter client to do. Multiple accounts, replies, direct messages, list support, image support, etc. Particular attention has been paid to reading of tweets from lists via tapping the header and selection of your timeline or a list from the main reading screen. Something we've seen little focus on in other clients. Overall the app is easy to use and looks damn good.
Tweetbot has a few great unique features aimed mainly at saving you some time. I find myself loving the new gestures and fell into them fairly quickly. For example, sliding your finger from left to right over a tweet will load the corresponding conversation. Very useful to be able to trace a mention back to it's source. Likewise, sliding left to right loads reactions to a tweet -- very good feature that's missing from many clients.
But, all's not perfect with Tweetbot. There are a few issues here. It seems that just about every interaction with Tweetbot is coupled with an animation giving feedback to the user that they indeed triggered an action. In most cases this makes sense and provides great feedback. In some it just seemed to slow down the action. There are multiple instances where I found the app to be sluggish either because of an animation or just general lack of response. At times the app just seems effectively frozen for up to a few seconds at a time. This is especially noticeable when switching accounts.
In addition, as I've seen in almost every other Twitter app, there are timeline gap issues. This happens when you follow lots of people and are gone from the app for long periods of time. When you come back the app loads the latest tweets, but this leaves a timeline gap from the ones you had seen before. The issue is the gap between these groups of tweets, how do you read those?
Tweetbot does provide a way to fill in these gaps, but it does seem to have issues where loading the gap tweets sometimes fills in the gap with nothing or an incomplete set leaving a gap of many hours. I have heard from some that this issue in Twitter apps is caused by errors returned by Twitter. If that's the case, then apps should work around it in some way -- perhaps giving the option to clear the timeline and reload it or force a reload of the gap tweets.
In addition, I do miss the ability to tap directly on a URL in a tweet as some other clients allow. To tap on a URL listed in a tweet in Tweetbot, you need to first select the tweet to reveal options and activate the URLs and make them touchable.
But then again, this is a 1.0 version. If there weren't areas to improve on, we wouldn't have anything to look forward to in updates! Still, we do have to review the app as it stands now, and these issues do deduct somewhat from the overall application. Tapbots have posted to their blog that they are working on a update to address some of these issues.
So, is this the right Twitter client for you? To answer that you really have to decide what's important to you. For me, a couple things made this my client of choice. This includes the ability to quickly view a conversation, quick Instapaper support, and the list reading support. For others, these items may not be important and you'll have to decide for yourself if Tweetbot is for you or not. If you use Twitter on your mobile device a lot, my guess is that it will be, or at least worth the price of the app to see if it might be for you.
In the end, I've been using Tweetbot exclusively on my iPhone for almost a week now. Now this review is done, I will stick with it. It has everything I want and use and I'm happy to put up with the few small issues, for now. I really hope that Tapbot will support this app and continue to grow it in spite of the apparent dislike by Twitter of third party client applications.
[gallery]