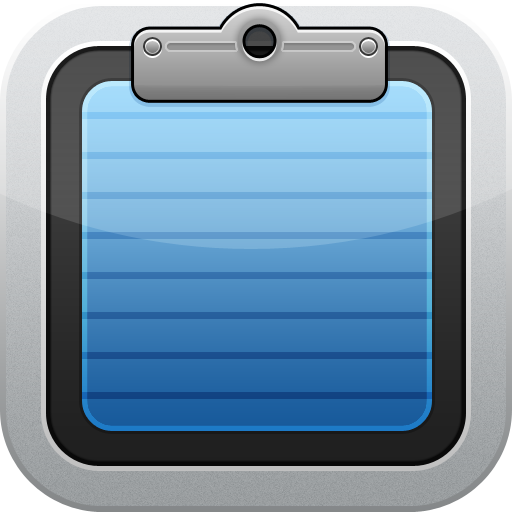 iPhone App
$3.99
Rating:
:: A CUT ABOVE THE REST
Pastebot brings management of items on the iPhone OS clipboard to your fingertips, in one cool, neat and gorgeously designed package.
Developer:
Tapbots
Price: $1.99
(Introductory Pricing)
Version Reviewed: 1.0.0
Reviewed on: iPhone 3GS
iPhone Integration [rating:4/5]
Usability [rating:4.5/5]
User Interface [rating:4/5]
Re-use / Replay Value [rating:4/5]
Overall Rating:
Designed and developed by Tapbots, Pastebot is the third in a series of what the studio dubs "robots for your iPhone and iPod touch". It was really in October 08 when Tapbots debuted Weightbot that the App Store crowd stood up and realized how good this start up handled iPhone development. I think it's fair to say Tapbots approach as a studio to user interface design on the iPhone shook the App Store sideways. The studio has 3 apps on the store to date, Weightbot - a weigh management application which helps you keep on top of your current weight, Convertbot - a general unit converter for working out equivalents and their latest, Pastebot. I got the chance to be involved with Tapbots as they beta tested this in private, and I'm now here to give you my opinion of it.
Pastebot is a system utility for iPhone OS for managing and editing items on your iPhone or iPod's clipboard. What this basically means is you can manage anything you copy and paste with iPhone OS 3.0 or later, and store it in Pastebot. When Copy and Paste was first introduced onto the iPhone with the introduction of iPhone OS 3.0, the majority of people liked the feature, and most of us I imagine still use it today. The only problem is that from an iPhone OS users point of view, this only allows access to the last item you cut or copied. Picture this, you go to a website, and copy the URL, and then go to a note and copy a section of that note. But then you needed to e-mail these to a friend or client, in this case you'd be able to paste the section of the note quite easily, as it's the last item you copied, but you'd have to go back and re-copy the URL.
It's a little known fact, but the iPhone's clipboard can hold much more than just one item, and Pastebot proves it. Pastebot temporarily stores everything you cut and copy within iPhone OS, in one tidy interface. Opening the app you'll be greeted with two sections. One stores all the current content of your iPhone's clipboard, the other is entitled 'Folders' and allows for custom specific folders to be created by you, to store your clippings. Pastebot supports the copying and pasting of both text, and images. Tapping 'Clipboard' will bring up a list of individual items you've happened to cut or copy recently, along with a with a partial 5 line summary of that clipping (although it's worth noting that if you choose to add a title to your clipping(s), the summary will be reduced to 4 lines). To add a clipping manually, simply tap on 'Edit' and then '+'. From here you can Add a text clipping, take a photo, or choose an image from your iPhone's on-board photo library.
Tapping on the LCD-like part of a clipping will drop down a small context menu below, giving you on-the-fly previews and controls. From here you can use the clipping's contents as a Google Search or move the clipping to a custom folder. But maybe the clipping you've taken isn't in the right text format? No worries, Pastebot allows on-the-fly editing of your items, with a few presets, including: Convert to Lowercase, Convert to Uppercase, Decode HTML Entitles, Encode HTML Entitles, Find and Replace, Quote Lines, Smarten Quotes, Straighten Quotes and finally, Wrap in HTML Tags. This context menu also shows you an overall character count, word count and date and time the clipping was archived. Tapping the 'More' arrow next to each clipping though will throw you into the full editor. Here you can ad a title to manipulate, as well as freely edit your clipping. Once you're done just hit 'Save'.
So, How do you pick up a clipping from Pastebot to paste into ... say .. Mail.app? Well, it's pretty straightforward. Simply tap the clipping you want. Once the blue indicator in the top right of an item turns blue, this signifies the item is now ready and on your iPhone clipboard ready for pasting elsewhere. To move an item to a folder, or remove an item from Pastebot completely simply tap 'Edit'. Just like in mail you can then select the items you wish to take action on, and hit the appropriate action button(s). That about sums up Paste for iPhone, but it gets better.
Pastebot can interface with Mac OSX too. In order to do this you'll need to download Pastebot Sync available here, for FREE. Once installed, open Pastebot for iPhone and tap settings then Sync. In true Tapbots fashion Pastebot will reveal a sync combination code, simply match this with Pastebot Sync, and you're ready to go. What's great about this is, everytime you select a clipping or item from Pastebot on your iPhone, it will automatically be added to your OSX clipboard, meaning you can wirelessly transfer your clippings. Once connected, tapping CMD + C on your Mac's keyboard will result in the copied item being auto-imported into Pastebot on your iPhone.
Here's the really cool part! - Try holding a clipping down. See that? Tapping and holding any clipping down will automatically paste that clipping on your Mac (as long as you have Pastebot Sync installed and paired with your iPhone). My only little caveat with the Mac OSX Sync software is it currently only allows one device to be paired to it at any one time. While you can add multiple computers within Pastebot for iPhone's settings, I can't help but think you should be able to connect multiple devices to your Mac, too. And yes, it's Mac. Unfortunately Pastebot Sync isn't available for Windows users, however Tapbots stress that OSX interfacing is optional, and is not actually needed to use Pastebot.
Overall, after using Pastebot for a good number of weeks my verdict is - it's fantastic. Yes it has its issues, but as a clipboard management utility for iPhone, it really does work as advertised, and in my opinion it's a cut above the rest (see what I did there?). Of course, with Tapbots being Tapbots you won't find a shabby interface here, either. It's clear to me at least, that a lot of attention to detail has gone into making Pastebot for iPhone what it is. From the slick robotic sound clips when clicking and tapping, to the sheer polish of the UI itself, Pastebot falls sweetly in line with Tapbots previous two robotic-themed apps, and fills a void in the iPhone and Mac ecosystem, which in my opinion, needed filling.
[gallery]