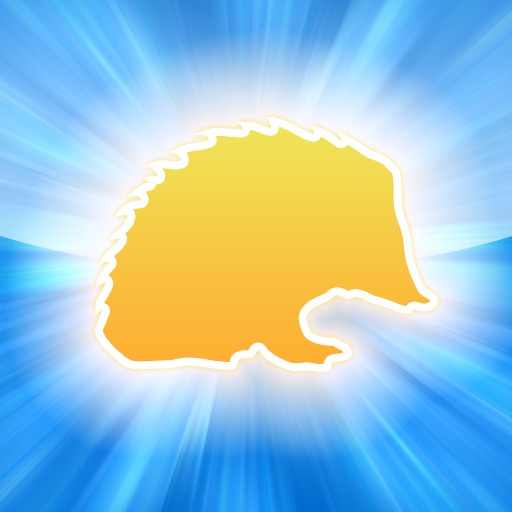 iPhone App
$1.99
Rating:
:: IFFY NAME
Space Hedgehogs vs. Space Cacti is a surprisingly well done space strategy game, but it still has some flaws that will prevent it from hitting the big time.
Developer:
Sad Can Sometware
Price: $1.99
Version Reviewed: 1.0
Graphics / Sound
Rating:
Game Controls
Rating:
Gameplay
Rating:
Re-use / Replay Value
Rating:
Overall Rating:
I'm not sure who was in charge of naming this game Space Hedgehogs vs. Space Cacti, but that person should probably tone it down a bit for the next game launch. This Buccaneer Blitz-ish (which is Galcon-ish) strategy game is completely space based, and features no fighting cacti, no spinning hedgehogs, and hardly has a story to explain the bizarre warring factions at all. After a brief story about the cacti betraying the hedgehogs and taking over the majority of the universe, you are thrown right into combat.
Like all games in the genre, Space Hedgehogs vs. Space Cacti revolves around a map with various planets scattered around. Each planet has a set number of units on it, and you can send your planets units to another planet all at once or in the standard halves. The twist that this one brings is a fairly involved tech tree and the ability to do all the combat yourself. After deciding that I would do auto combat (more on that later), I just concentrated on moving advantageous amounts of troops around and upgrading when I could.
The upgrade tree is all supported by resources that you gain just by owning planets. Upgrades inclue permanent advancements like better shields and better guns and one time weapons like neutron bombs and orbital defense platforms. With auto combat going it was hard to tell what the upgrades were really doing, but the RPG fan in me just wanted to keep upgrading and upgrading.
Now for the combat system. In all reality, I would love to be able to play through Space Hedgehogs vs. Space Cacti with the battles all done manually. I like to get my hands dirty, but in this case it's just not worth it. The battles consist of you flying with your ships in a bundle and the other ships swarming you like flies. On the easier difficulties it's not unfair at all, but on the hard mode there is only so much you can do. You can either pluck them off one by one or try to attack whatever is closest. Needless to say, the enemy's freedom of flight is a huge disadvantage to work through.
Fans of space strategies will get some enjoyment out of this one, but the average gamer might have an issue with the lack of in game control. Fix the manual fighting and I think it will be much better for the masses.