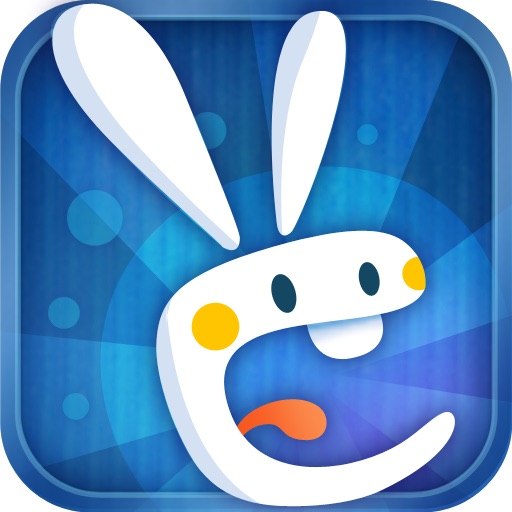 + Universal App
$2.99
Rating:
:: CHARMING CHALLENGE
Kung Fu Rabbit is a traditional platformer that will have players climbing walls
Developer:
BulkyPix
Price: $.99
Version Reviewed: 1.2.1
Device Reviewed On: iPad 2
Graphics / Sound
Rating:
Game Controls
Rating:
Gameplay
Rating:
Replay Value
Rating:
Overall Rating:
Universal Evil is on the loose, so who better to turn to for salvation than a Kung Fu Rabbit? Actually almost anytone would be if we were speaking of humans. But in BulkyPix's new platformer the imperilled are a school full of "grasshopper" rabbits so a bunny with dexterity and mad skills makes a perfect hero.
Set in richly detailed Asian-themed surroundings, the game asks players to run and jump over hazards, slide down walls, sneak up on gooey bad guys and avoid all sorts of oily peril to set the young apprentices free. Ok, so this is a light-hearted game, but don't be fooled by the cute factor. Kung Fu Rabbit packs a serious arcade-style platforming punch.
There are three different environments with 20 levels each and a bonus cavern with an additional 10 extra-difficult boards that unlock as rewards for successful gameplay. While the first few are a matter of simple run-and-jump challenges the difficulty ramps up quickly. Players try to collect one super and three regular carrots while leaping and defying gravity by sliding down or jumping up walls.
That's the trick – control Kung Fu Rabbit's pace by sticking to the plaster. The rest is a matter of patience, timing and a little bit of logic.
The controls confused me. I prefer to test and play on my iPad and on the large screen the default Smartpad is anything but. The sliding left-right control is too large and ill-placed for a thumb so I was chasing my fingers more than playing. Disabling it leaves two directional arrows that work well enough. I played a couple of levels on my iPhone and the floating control was better.
It's a matter of momentum and the limitation of touch controls. There is a lot of exact leaping back and forth - onto moving or disappearing platforms for example - and our hero tends to propel forward as he lands. A quick tap to of the left arrow or a quick left slide corrects this, but it's hard to replicate the tactile feedback of a joystick. Kung Fu Rabbit is iCade compatible, though, for platform purists.
There are power-ups in the requisite dojo and while in-app carrot purchases are available to unlock levels or get the boosts, it's not that hard to amass enough in-game making buying them unnecessary. The power-ups are time-limited and don't help or add much.
The design has charm, but because there is so much starting over the game can feel a little repetitive. That's offset, however, by the moments of real humor and the solid old school gameplay. Platform gamers will want Kung Fu Rabbit to hop onto their iOS device.