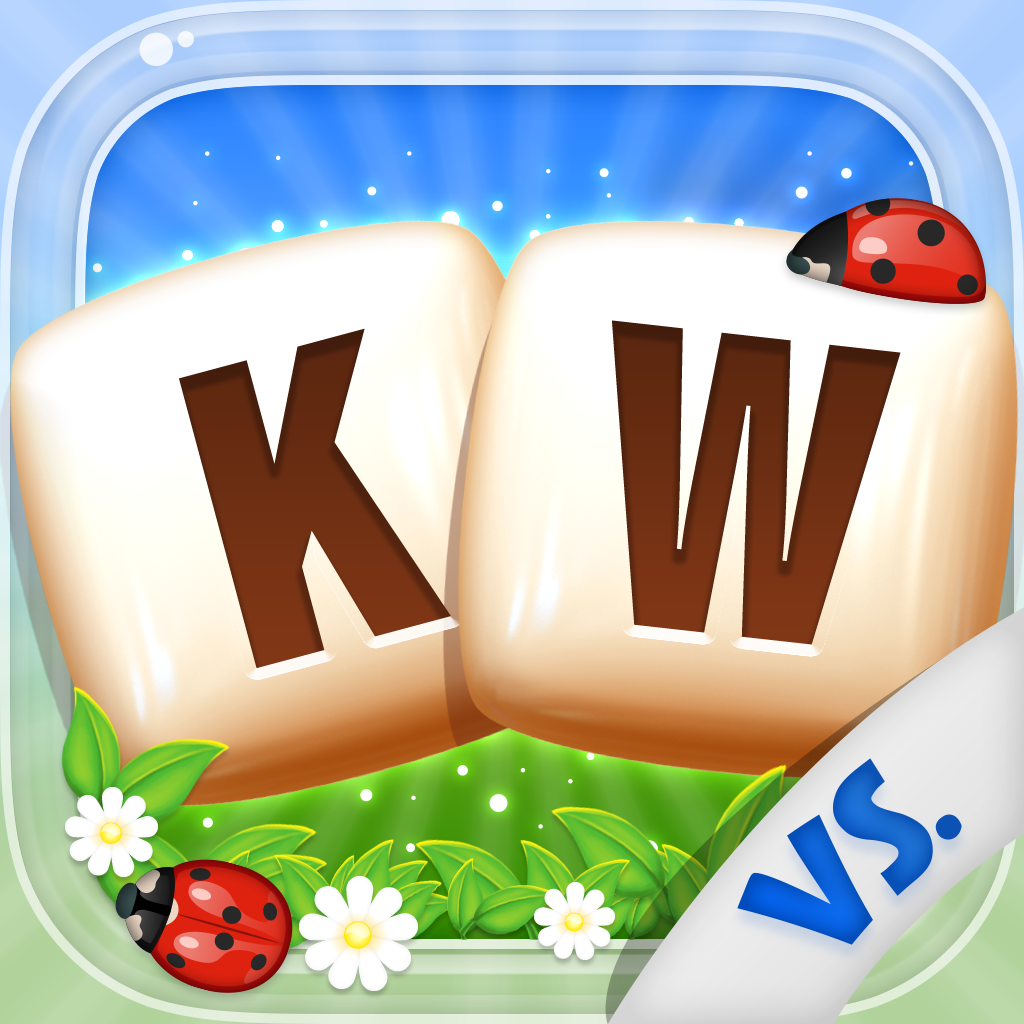 + Universal App
FREE!
Rating:
:: WORDS WITH ACQUAINTANCES
Keyword VS. is a pleasant way to test vocabulary with friends, strangers, and anyone in-between.
Developer:
King.com
Price: FREE
Version Reviewed: 1.0.1
Device Reviewed On: iPad Air
Graphics / Sound
Rating:
Gameplay
Rating:
Playtime
Rating:
Replay Value
Rating:
Overall Rating:
With today's language being a pitiful mix of "1337speak" and texting shortcuts, sometimes it's nice to sit back and spell some real words. Keyword VS., the new game from the Candy Crush Saga moguls at King, offers a pleasant and social way to test the depths of one's vocabulary.
Like Words with Friends, Letterpress, or any other online spelling game, Keyword VS. has players competing with each other to spell the best words they can. Players sign in through Facebook or email and create a game with either their friends or random strangers looking for a match. At the moment there are plenty of new challengers to find, so it doesn't take long to start a new round. However, that could eventually change.
Once the game actually begins, players must spell three words out of a 5x5 letter grid. Words can be spelled vertically, horizontally, diagonally, or through any combination of the three - so there's a lot of spatial freedom. However, that's counteracted by the somewhat cramped board. There's no time limit, so players can leisurely search for the most valuable words by previewing point values before fully committing to a choice. They can also use special point-boosting tiles, fill-in-the-blank wildcards, and board scramblers. However, many of these limited power-ups cost coins that can be purchased with cash or earned through victories. Competing players go back-and-forth for three rounds before the game tallies their scores and declares a winner.
Keyword VS. is a decidedly relaxed and cerebral experience. It's for the cool adults filling in the crossword puzzle at the coffee shop. What's not so adult though is the overly saccharine presentation - fitting given King's other products. The rounded, pastel, pastoral look for the boards and menus is fine, but the slow, whimsical, lullaby music is so grating that players will want to spell as fast as they can just so they can stop hearing it; thus negating the useful lack of a time limit. Sure there's always the handy mute button, but good music can be a brain game's secret weapon so the misfire here is still disappointing.
Regardless, Keyword VS. is a fun enough way to remember a bunch of words lost in the shallow language of everyday life. Speaking of which, it's about time "cur" made a comeback.
[gallery size="thumbnail"]