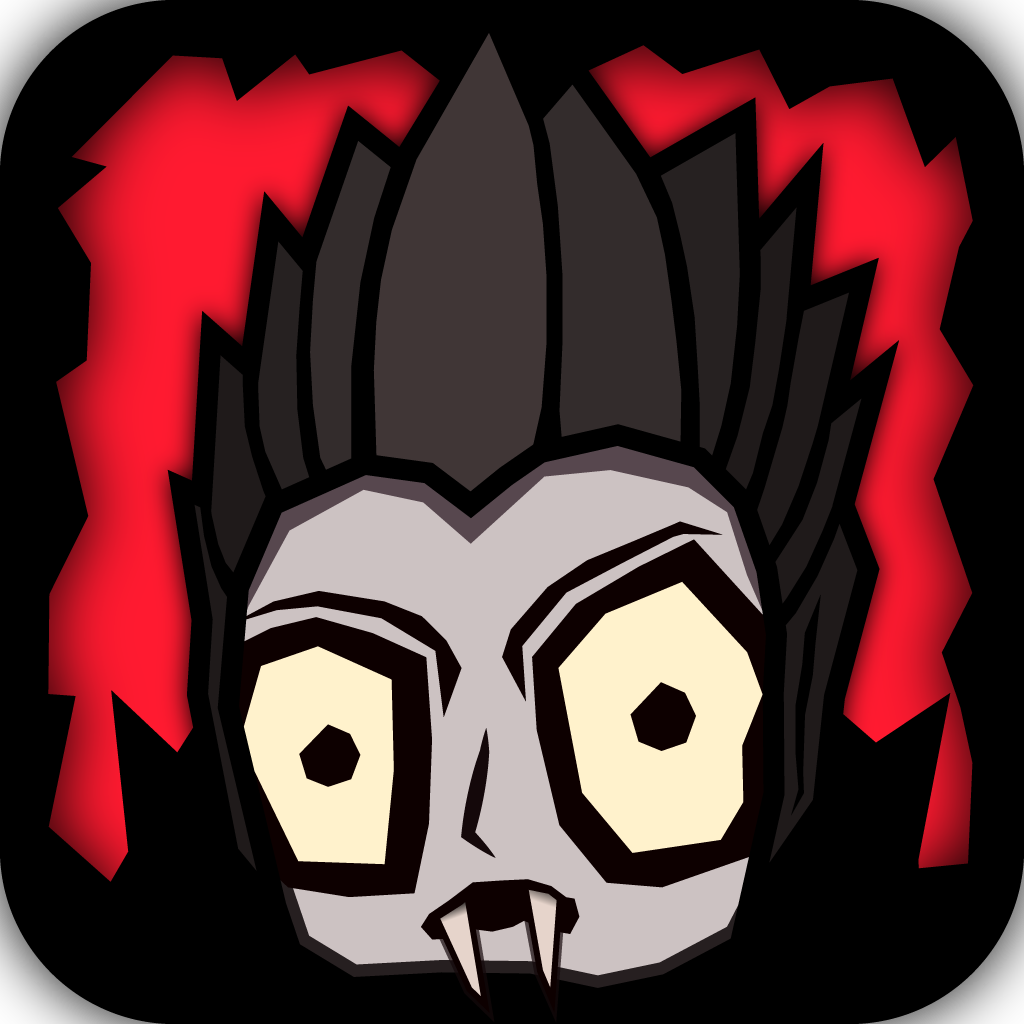 + Universal App
$0.99
Rating:
:: SUCKS SO GOOD
Darkin is a darn fine puzzle-RPG that will suck up all your free time.
Developer:
Ten Foiled Hats
Price: $2.99
Version Reviewed: 1.0
Device Reviewed On: iPad Mini Retina
Graphics / Sound
Rating:
Controls
Rating:
Gameplay
Rating:
Replay Value
Rating:
Overall Rating:
The first thing to be said about Darkin is that it is very much like Dungeon Raid. Of course, it's not the first match-3 game and it will hardly be the last, and we haven't seen that game get an update nor iPad support in a while, so Darkin does serve a necessary place in the puzzle-RPG canon. And it is a must-play.
The goal of the game is to stay alive as long as possible by making matches by drawing through tiles in any direction, though tiles can only be crossed over once. Enemies are defeated by making matches with them, using the teeth tiles to amplify the damage done. Coins can be collected and spent on upgrades for that round, such as increasing max health or the damage amplification from teeth tiles. Moons give players new spells to use, though these are single-use abilities only. Hearts refill health.
The game mixes things up from Dungeon Raid through small tweaks in how it plays and through its additional features. There are three different clans that can be unlocked that have different effects on play: for example, the Assassin can do double damage by attacking from above. The different game modes allow for shorter or longer experiences, or even just different challenges, depending on the player's mood. The level progression is a great element too. It gives players more rewards for playing over a longer and longer amount of time, unlocking new power-ups and the additional clans and game modes as they get the experience.
The game hits on the nerve of what makes match-3 games so much fun by making the matches mean something and keeping the strategy of controlling the board a core facet of play. The different clans affecting how matches should be made in some cases is a fantastic element, too. It's nice to have actual material changes be a part of the game, and it adds replay value to a title that already does a great job at getting its hooks in. There's a lot to unlock, and lots of ways to make the experience feel fresh. Plus, the art does a great job at balancing out between horror/vampire themed and being just cutesy enough to be appealing.
Now, the worst sin that Darkin commits is perhaps flying too close to the sun with Dungeon Raid, but again, that's a game that hasn't been updated in years and the match-3 genre is hardly original. Heck, the RPG match-3 hybrid is far from original, and Darkin does apply its own take to things. Plus it's just plain fun.
For those looking for a new take on Dungeon Raid - or at least one that's iPad-native (and with a different board size for each aspect ratio), Darkin is a must-have. For those who like puzzle games and puzzle-RPGs, there's little reason to not play this.