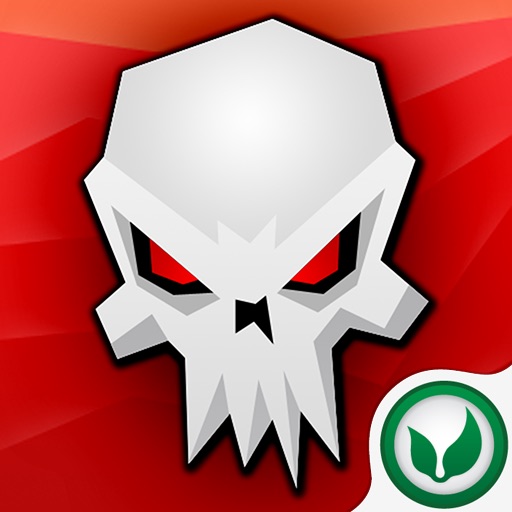 iPhone App
$0.99
Rating:
:: MATCH GEMS GOODNESS
Dungeon Raid offers Puzzle Quest style gameplay that's just as compelling, even if it is lacking a story
Developer:
Fireflame Games
Price: $2.99
Version Reviewed: 1.2.2
Device Reviewed On: iPhone 4
Graphics / Sound
Rating:
Game Controls
Rating:
Gameplay
Rating:
Replay Value
Rating:
Overall Rating:
There's a reason why Match three titles are so prevalent on the app store: they're addictive. They're simple of course, very simple, but that's what hooks you. It's easy to drop into for how ever long you want to be gaming, making it a ideal genre for a casual or portable gamer. Puzzle Quest revolutionised this genre though by adding more depth to proceedings and including RPG elements. Dungeon Raid does something very similar. It's not as deep, lacking a storyline to tie everything together, but it is rather good fun.
The game starts throwing you immediately into battle. In order to hit your enemy, you have to string together various gems. It's very much like a Match three game but the difference is that you can match as many of one gem as you like. This is done by dragging your finger across adjoining gems and letting go. It's all very easy to get to grips with, at least once you get over the fact that you can clear more than three gems at a time. Each gem correlates to something of use. Skulls and daggers for example damage your foe, while gold helps you buy new items and upgrade existing ones. Experience can be gained with new skills unlocked as you level up and potions restore your health.
The game is never-ending really. You just keep going, trying to last as long as possible while taking on new monsters. The monsters level up with you so the fight gets increasingly trickier adding a much needed dose of strategy to proceedings. The steady stream of upgrades encourages you to keep playing with a sense of gratification throughout. Ultimately though, you're doing it for the sake of having the best high score which - if worthy enough - features on OpenFeint and Game Center.
All these features makes Dungeon Raid an ideal game to play whenever you get a spare 10 minutes, but also an ideal game to play for extended sessions. It is a little overpriced sadly at $2.99 but then it is also excellent fun. If it had a story mode, it'd be a must buy but even without that, it's still an excellent purchase to make for Puzzle Quest fans.