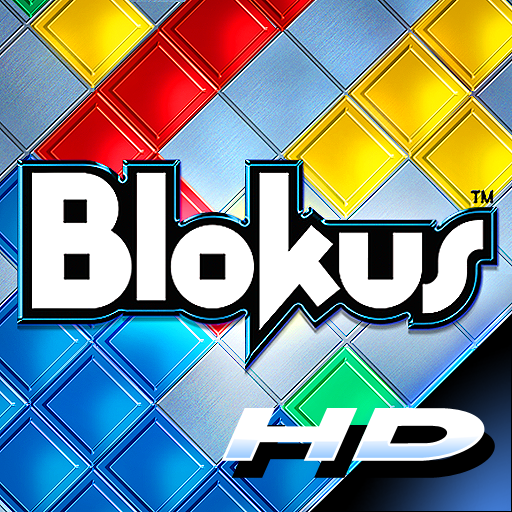 iPad App
$0.99
Rating:
:: SAME AS IT EVER WAS
Why couldn't this have been a universal app? There's only one additional feature, and it should already be in the iPhone version.
Developer:
GAMELOFT
Price: $4.99
Version Reviewed: 1.0.1
Device Reviewed On: iPad
Graphics / Sound
Rating:
Game Controls
Rating:
Gameplay
Rating:
Replay Value
Rating:
Overall Rating:
Don't let the shapes fool you. This is not Tetris. In fact, it's the latest iteration in the Blokus franchise of games, this one designed exclusively for the iPad. Well, actually, that's a little misleading. Yes, this is a game designed only for the iPad, but with the exception of one feature it's EXACTLY the same game as the iPhone version.
If you haven't already, peruse over to
our review of the original, iPhone version of Blokus
. Everything from that article applies to Blokus HD, except that this newest version does include a pass and play variant of the game so that up to four players can gather around one iPad and play. I'm not sure why this feature wasn't included in the iPhone version, but then again I really don't understand why this isn't a universal app. Asking customers to pay $4.99 twice for what is basically the same game just seems wrong.
There's no doubt that Blokus and Blokus HD are a lot of fun to play. The local and online multiplayer functions work like a charm, and even the computer opponents provide a sizable challenge. However, the criticisms of the original Blokus still remain in this newer version. To say that the control are a little fidgety is a gross understatement. Picking up and manipulating a game piece should be the first and foremost attribute of a game like this. Instead, there's a discernible delay when choosing a game piece, and the piece itself is almost always out of alignment with your finger. In addition, turning a piece uses a mechanic that is plain unwieldy. Half of the time when i would try to rotate a piece it would spin in an incorrect direction. This is merely annoying when playing a local game, but when playing online (where turns can be a little as 30 seconds each) this badly designed scheme can cost you the game.
If you really like playing Blokus and already own it on your iPhone, I see no reason to pay the additional $4.99 to migrate it to your iPad. If you've never played the game at all, try out the iPhone free lite version to see how you feel about the control mechanics. This is one game where it pays to play first.