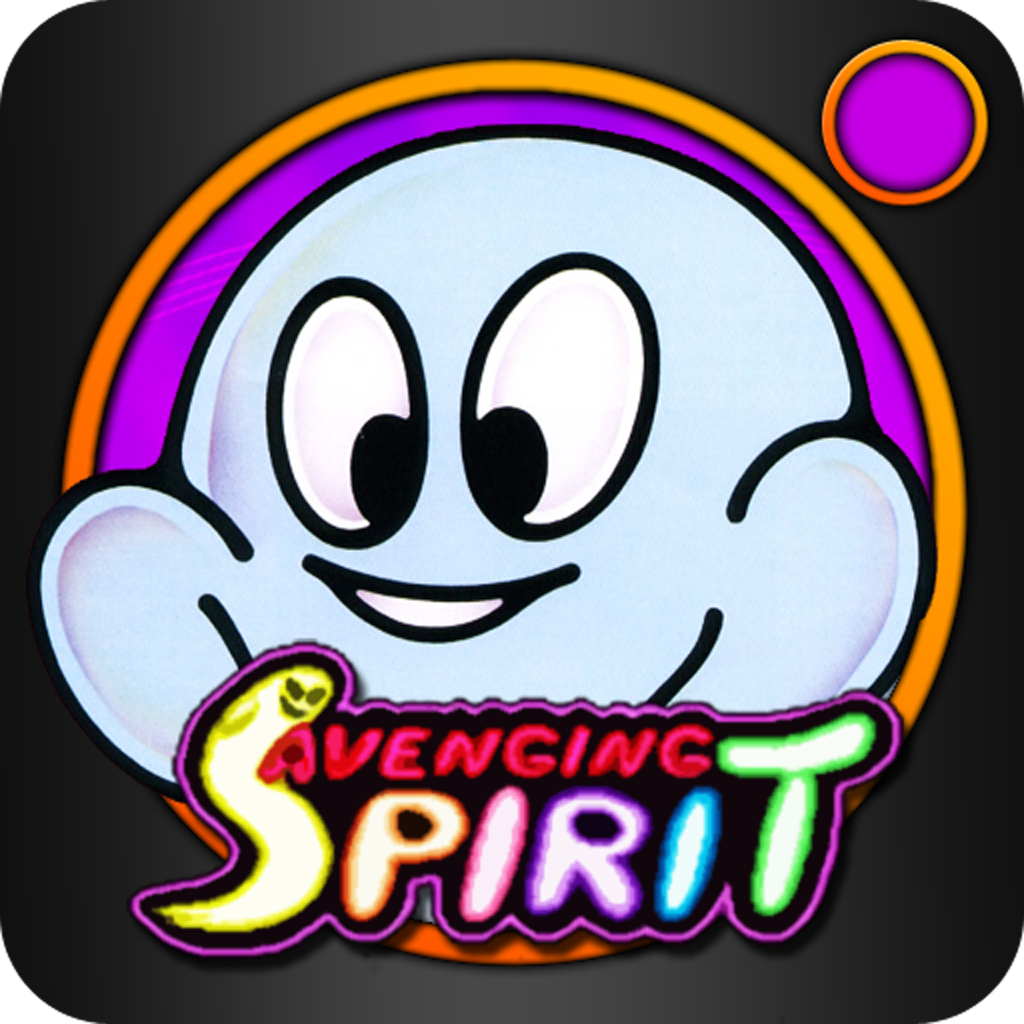 + Universal App
FREE!
Rating:
:: FUN
Retro side-scrolling platforming shoot em up fun awaits.
Developer:
DotEmu
Price: $0.99
Version Reviewed: 1.0
Device Reviewed On: iPhone 4
Graphics / Sound
Rating:
Game Controls
Rating:
Gameplay
Rating:
Replay Value
Rating:
Overall Rating:
Avenging Spirit is based on an old platform-arcade game of the early 1990s. I haven't played that version unfortunately but I have enjoyed my time with Avenging Spirit.
You play a wandering spirit who is able to possess people. Your aim? To avenge your death and save your girlfriend. A typical storyline for an arcade game but it makes for a rather cool game mechanic - for the most part you can possess all manners of people in order to succeed in each level.
Offering traditional 2D side scrolling platform action, Avenging Spirit is simple to get into. Two modes of play are on offer - freeplay and arcade, although they both offer quite similar gameplay. There's a virtual joystick on screen at all times as well as buttons to tap to beat up your foes and possess them. Controls are responsive although it is slightly irritating that the joystick takes up so much space. It's good fun though, especially being able to possess other people. Your lifespan relies on the energy that your spirit has. While the people you possess can die after a time, providing you've got spirit energy remaining you can always possess someone else which can provide a bit of variety to proceedings.
Various other retro quirks exist such as the ability to play in fullscreen mode or using the original resolution. The original soundtrack is available too or you can switch to your own music instead. There's also a whole bunch of Game Center achievements which are always fun.
Avenging Spirit is really quite fun. It's not a long game but there are two endings at least and the variety of different things you can possess extends longevity. Some bosses are particularly challenging if you possess the 'wrong' person beforehand. For the price, it offers really entertaining old school side-scrolling action. It's well worth a look for retro fans.