This week, April 11-18, Adobe announced three new applications that are designed to bring Photoshop CS5 one step closer to your iPad: Eazel, Nav and Lava. Nav is a particularly interesting app for existing Photoshop users, allowing you to connect your iPad wirelessly and act as a sort of 'hot keyboard' dedicated to Photoshop tools. Carter Dotson reports. "You get an editable screen with up to 16 icons, that you can select on the iPad to then use on your computer's version of Photoshop. You can also view and select your open documents from Adobe Nav." No word yet on prices or release dates - but you can be notified here.
Chillingo also took to the announcement stage this week, revealing five new and upcoming titles for the App Store. Spider Jack and Spoing look like a cute way to pass the time, while D.A.R.K and Vampire Rush have a more sinister theme. Dream Track Nation, in Jennifer Allen's own words, "offers slightly mental looking 2D racing action." Like Adobe, no word yet on prices or release dates. We'll keep you when we're in the know.
In celebration of the 50th anniversary of the first manned flight into space, by astronaut Yuri Gagarin, 148Apps Editor Rob LeFebvre awarded the Editor's Choice bade to SkyView. The augmented reality application "blends real camera views with incredible 3D graphics" to give you a fuller picture of what space has to offer. It's amazing to see how far we've really come.
"SkyView is just incredibly fascinating to use. The imagery that comes up to depict everything is clear to see and somehow brings the sky alive more. As an educational tool, the benefits are obvious" writes Jennifer Allen. "It'll make you want to go to a hill in the middle of nowhere at night just so you can truly appreciate just how small our planet is compared to the rest of the Universe."
+
Universal & Apple Watch App
- Designed for iPhone, iPad and Apple Watch
Released: 2010-12-10
::
Category: Game
$1.99
In other news, a new application by Tapbots - called Tweetbot - has finally made its way onto the App Store. After months of development, the application is the newest rival to the official Twitter application, offering seamless interaction and unique ways in handling lists. "So far my favorite feature is the way you get to the conversation view. Simply swipe to the right to pull up the conversation – it works quickly and easily" writes 148Apps Founder Jeff Scott. Tweetbot costs $1.99.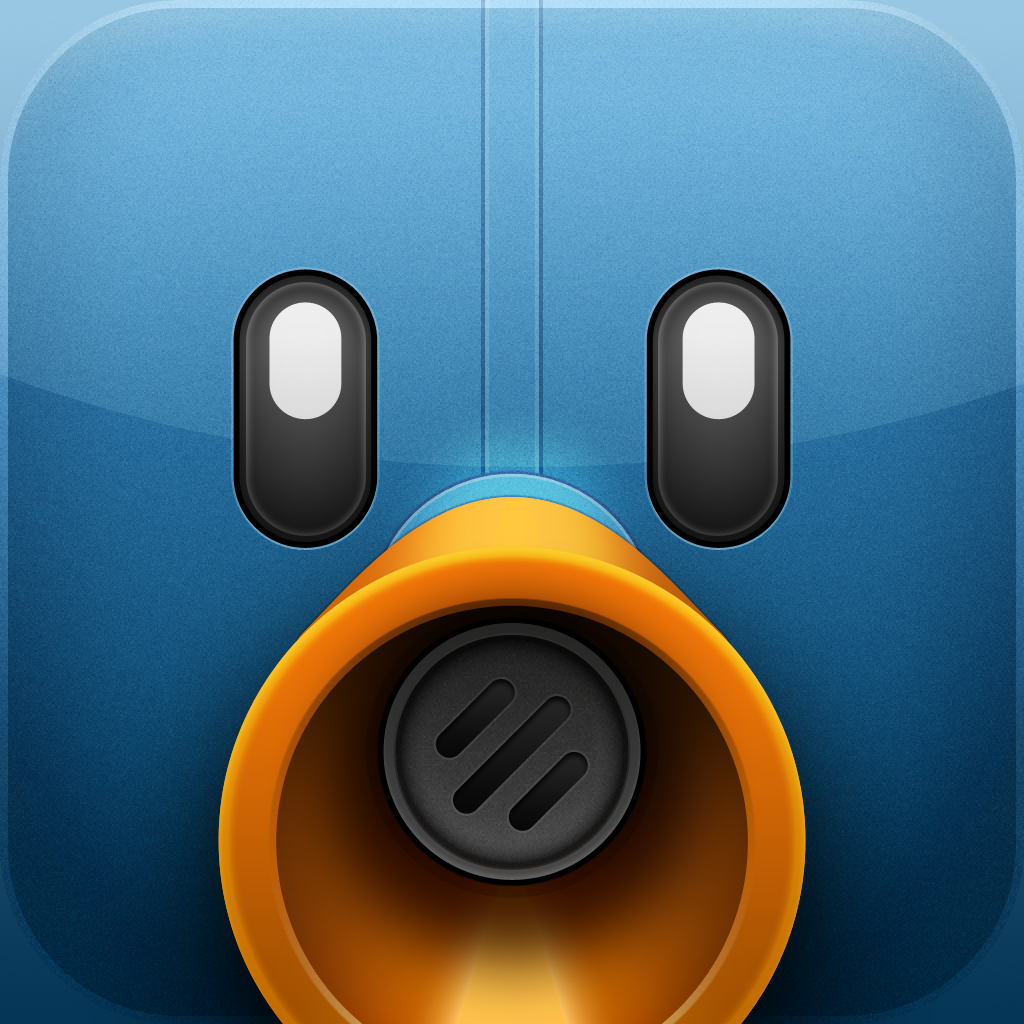 iPhone App - Designed for iPhone, compatible with iPad
Released: 2011-04-14
::
Category: Game
$4.99
Episode 80 of The Portable Podcast is now available to download, featuring guest Craig Adams from Superbrothers. Favorite Four took a turn to taxes, listing the top four applications for income tax filing.
That's all for this week - be sure to check back next week for a summary of the latest happenings!